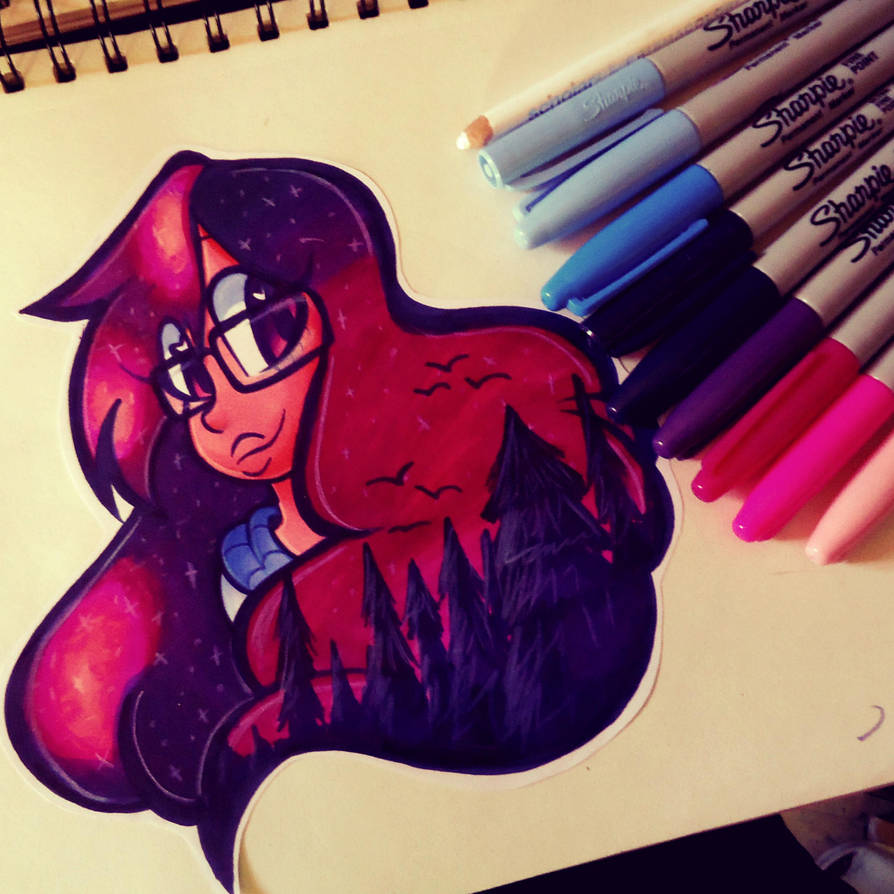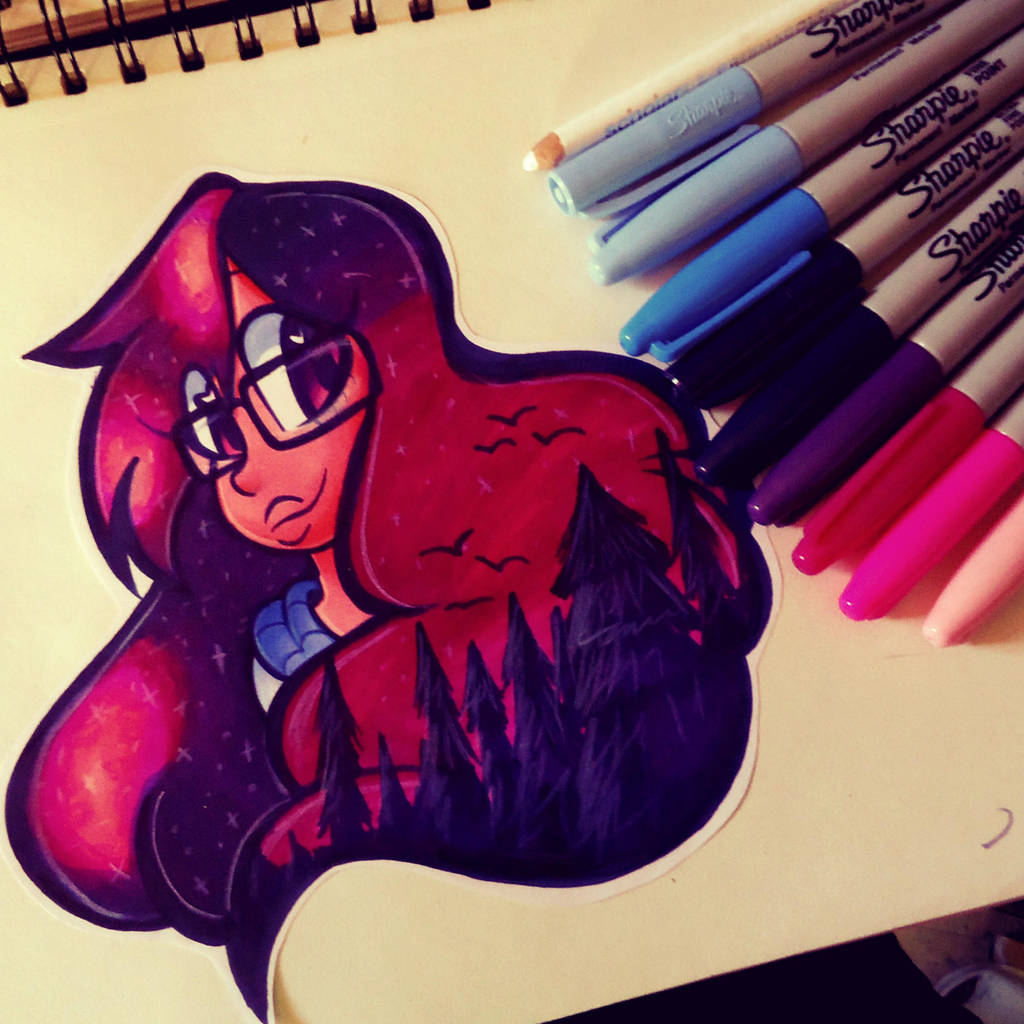 As you can see, I gave up on the other side of the hair lol
(I should totally add some trees on that side, But I'm too lazy)

I've notice how inactive I am with this account, I'll try get thingys done this month since it's Spring Break for me

EDIT: I decided to add the trees, I did it pretty quickly though

Very Nicely Art with those Sharpie X3
Reply

Lol seems like you're taking my advice xD you did amazing Christina!!!
your lucky to have spring break!! I only have a couple days off. That and my school has to make up a day because of a snow day.
Reply

Yeeup! I've got pretty inspired by you, And thanks :'')

Aaww really? I just get a week off, which is totally fine with me. I just wish that I have more time though X'''D
Reply

Yeah my school sucks when it comes to spring break but at I'm getting a long summer break, I'm glad I inspired you! Love the trees man :3
im sorry to hear that man XD
Reply

Reply

wow you can definantly use sharpies way better than I can.
Reply

I said It once... And I will say It again...
The Visuals And The Frealing Colours are absolutly WONDERFULL TO SEE CHRISTI!!!
IT'S SO AMAZING!!!
Reply