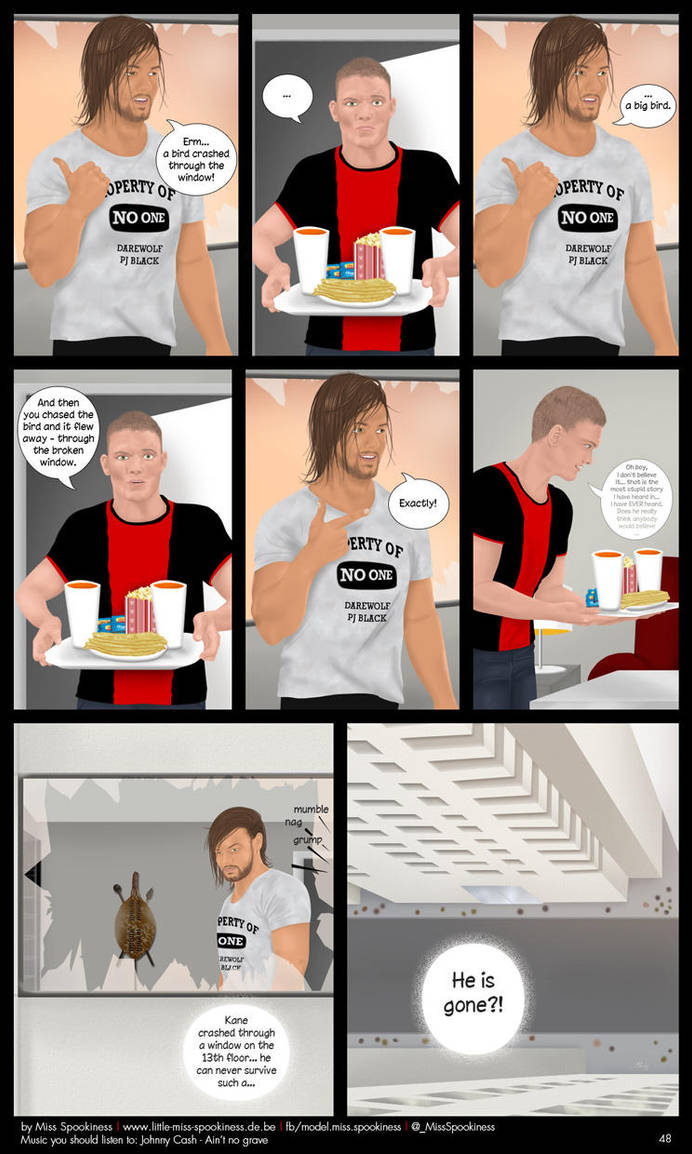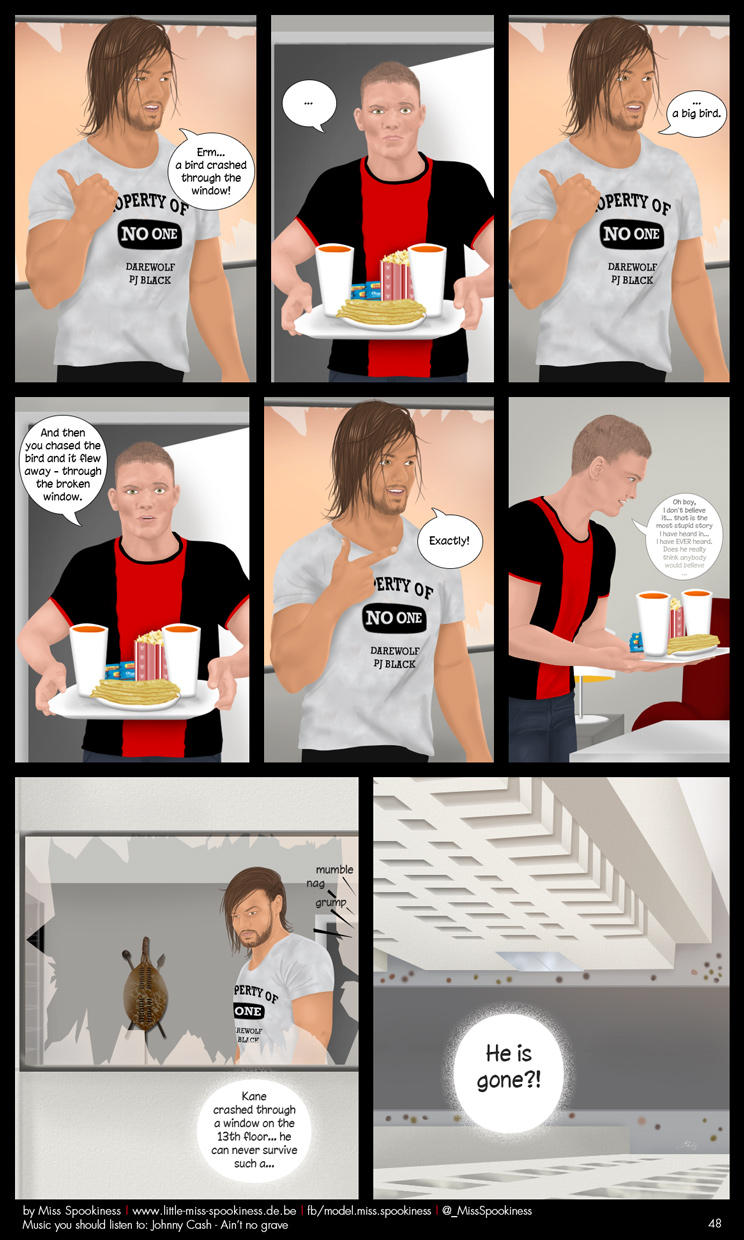 Watch
I proudly present: Justin Gabriel - the webcomic!

Enjoy! Awroooooo!
Next page: [coming soon]
Previous page:
christinadeath.deviantart.com/…

Reply

Did the text in the shirt change, by a change?
I love the comic.

Reply

It did.

Justin Gabriel left the WWE, so I thought I'd change the text from "Property of WWE" (which is an official WWE shirt) to "Property of no one" and his new nickname "PJ Black"
Reply

Cant wait for the next page!
Reply

Is all well? I hope you get the next page up soon. I am really loving this comic.
Reply

Thank you! Yes, it will go on soon, I am just very occupied atm
Reply

Take your time taking care of your schedule on your end. I will look forward to when you get back to your comic.
Reply

Feine Helloween Referenz am Ende.

(Stand für seinen Freund eigentlich Tyson Kidd Modell?)
Reply

...Helloween Referenz?
Ähm ja, das IST Tyson Kidd...


Reply

Argh, da hab ichs wieder falsch geschrieben. Halloween meinte ich. Und "fällt vom Balkon und ist dann verschwunden" hat mich sehr an den Film erinnert.

Irgendwie ahnte ich das

Reply

A big bird, Justin, really? Even the guy who likes "Attack of the Killer Peas" doesn't believe that one! XD

But didn't his shirt say "Property of WWE" on the last page?
Reply

You are the first who noticed!

Yes, I changed that because Justin isn't working for WWE anymore. I drew the other pages when he was still with WWE, so I did not change that.
Reply