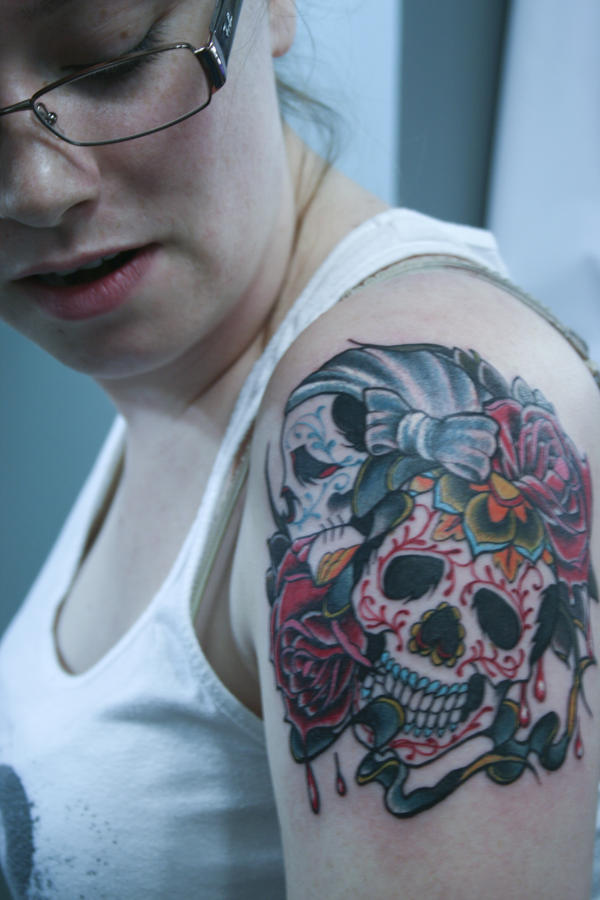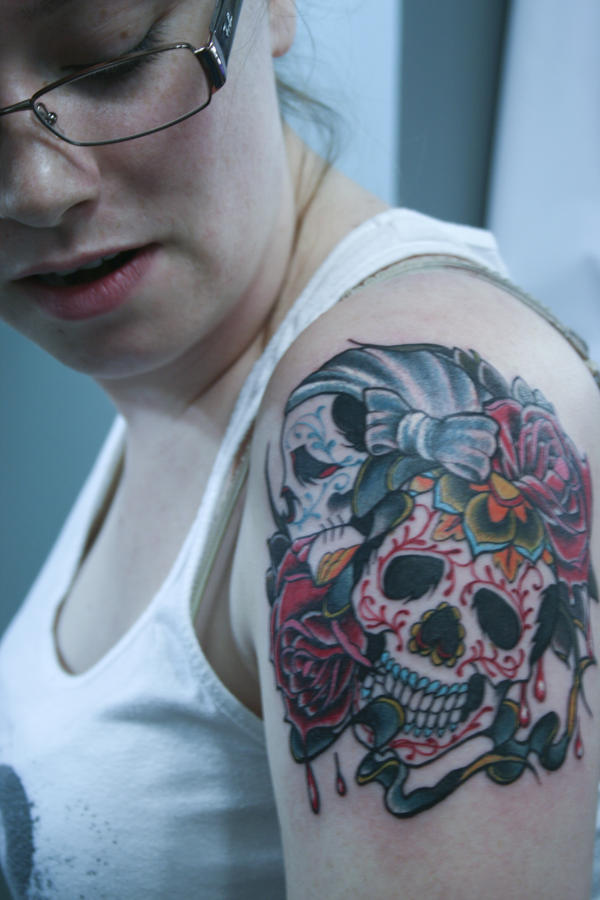 Watch

A beautiful piece of inkwork.
Can't wait, 'till I get mine.
Reply

Yeah, that's he second tattoo. I found the palor

She wanted to give herself a new on for her birthday
Reply

Cool, ma'am.

Congrats, to her!
I hope she likes it!
Reply

She fuckin loves it. We're all going back whenever we come up with more tat ideas. This is the only parlor I give a shit about now and I want them to do my quote tattoo and my anchor tattoo.
Reply

Cool man!
It's great to become acquainted with.
And familiar, of course.

Where is the anchor tattoo going?
Reply

Ankle. The anchor represents the cross which represents my name without spelling it and without looking holy. Not only that, but I'm sure it would look pretty cool along with this sailor theme I've got going on.

And I want a certain quote on the right side. Like the side of my ribs. It'll hurt like hell, but I want it.
Reply

Oh yeah, I want something like that, on my entire back.
I've been advised otherwise, though.
As it is my first tattoo.
Reply