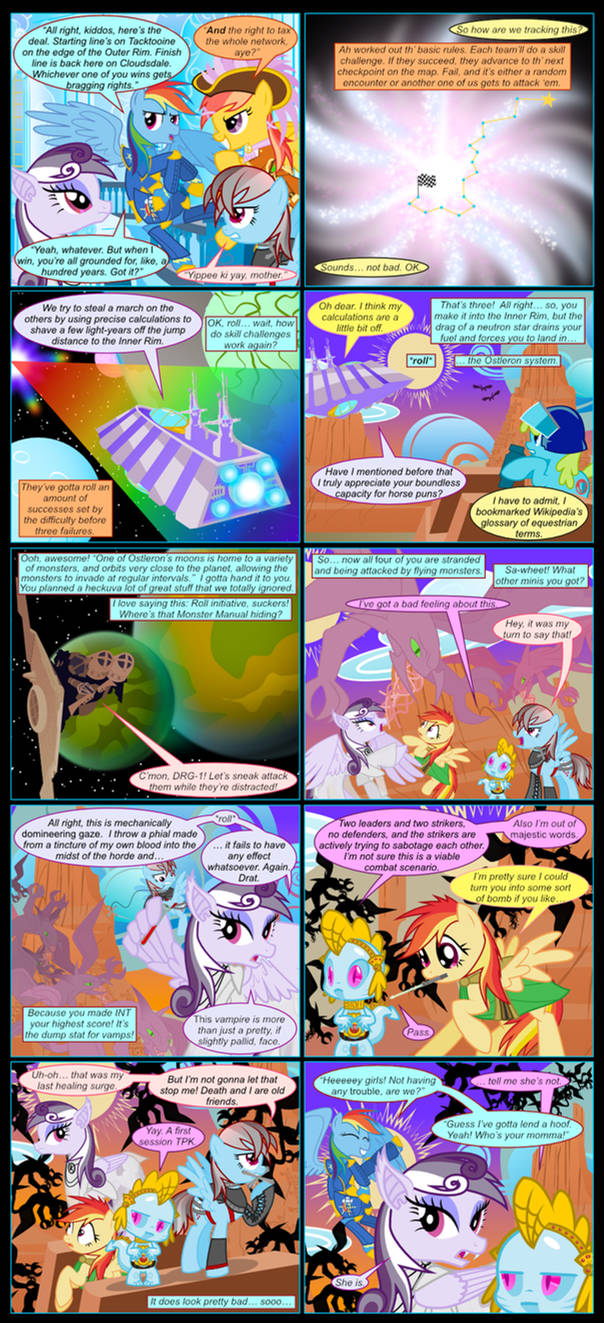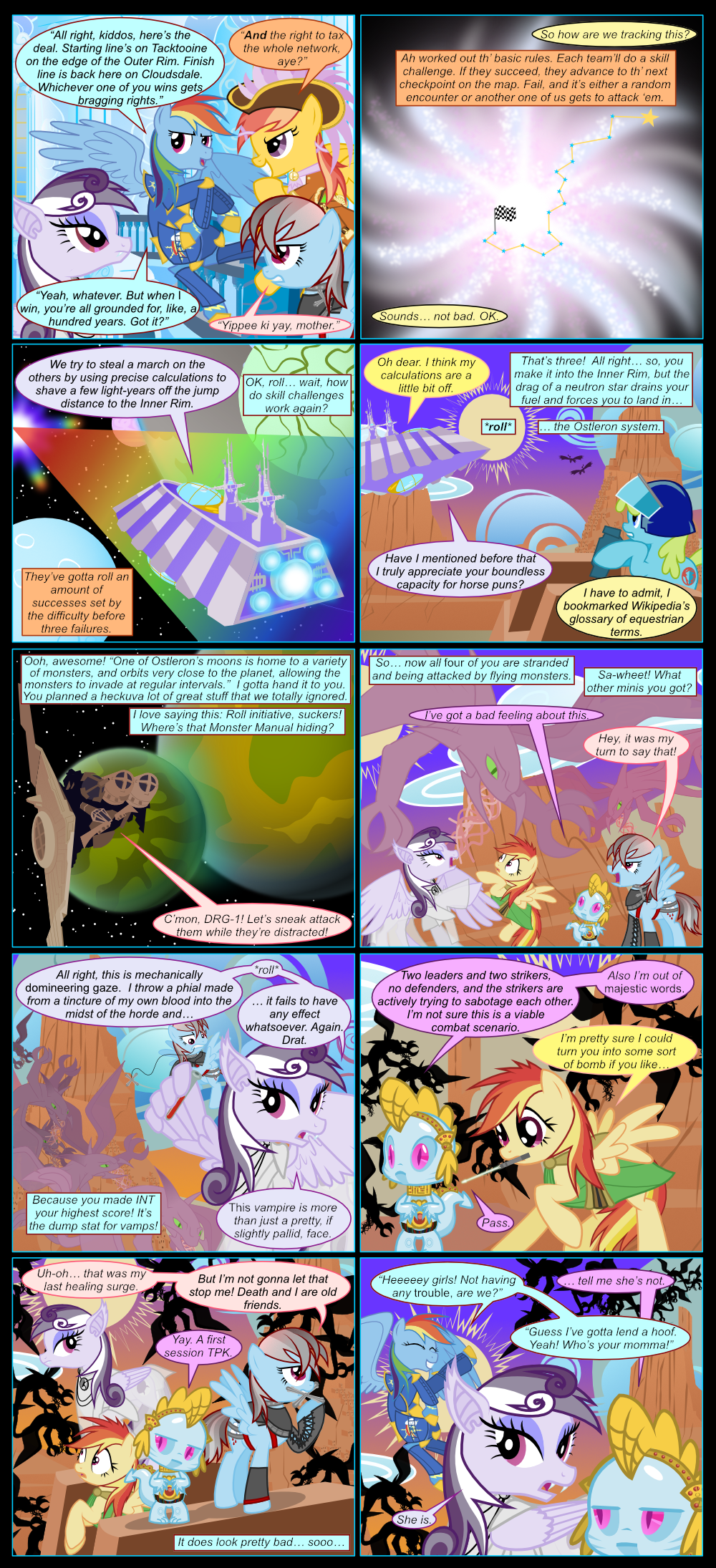 Page two.
This crossover took nearly three weeks to draw for a variety of reasons, most of which were related my
favorite
thing, ship design. All four ships that appear in this sequence (the fourth will be seen in the next page) were taken from the
Tales of the Jedi
comics, and for some reason turning comics art into MLP-style vectors is
waaaaaay
harder than doing it with photos. The same applies to the tentacle-faced monstrosities.
TotJ
is my favorite of the Dark Horse comics run because of its planetary fantasy aesthetic, making the Old Republic era feel a lot more baroque than most later renditions (which basically feel the same as regular
Star Wars
with different helmet designs). This possibly makes it the first example of
Star Wars
being adaptable to other genres, decades before they tried doing the same on film

I now feel bad for not making a 'Dark Horse' joke in the actual comic. But I already used that for 'Dark Forces', and I don't want to repeat myself

Next Page
Previous Page

So orange is Applejack's, Pink is you know, Pinkie's, grayish purple is Rarity's, lavender is Twilight's, light blue is Rainbow Dash's and I assume pink and yellow is Fluttershy's, so who's the seventh with the black and yellow speech bubble?
Reply

Black and Yellow is their Dungeon Master in the Friendship is Dragons campaign. Primarily Spike and Celestia as far as in-character re-occurring NPCs.
Reply

Maybe the latter, she had some yellow sunshine to her.
Reply

Spike is nominally Twilight's familiar in FiD, but he gets coopted as the GM's speaking box most of the time. Celestia kind of got phased out as a GM avatar a while back. It causes no end of confusion because while we can generally agree that all the players are women, with the GM it could go either way sometimes.
Reply

That was great, nicely done there.
Reply