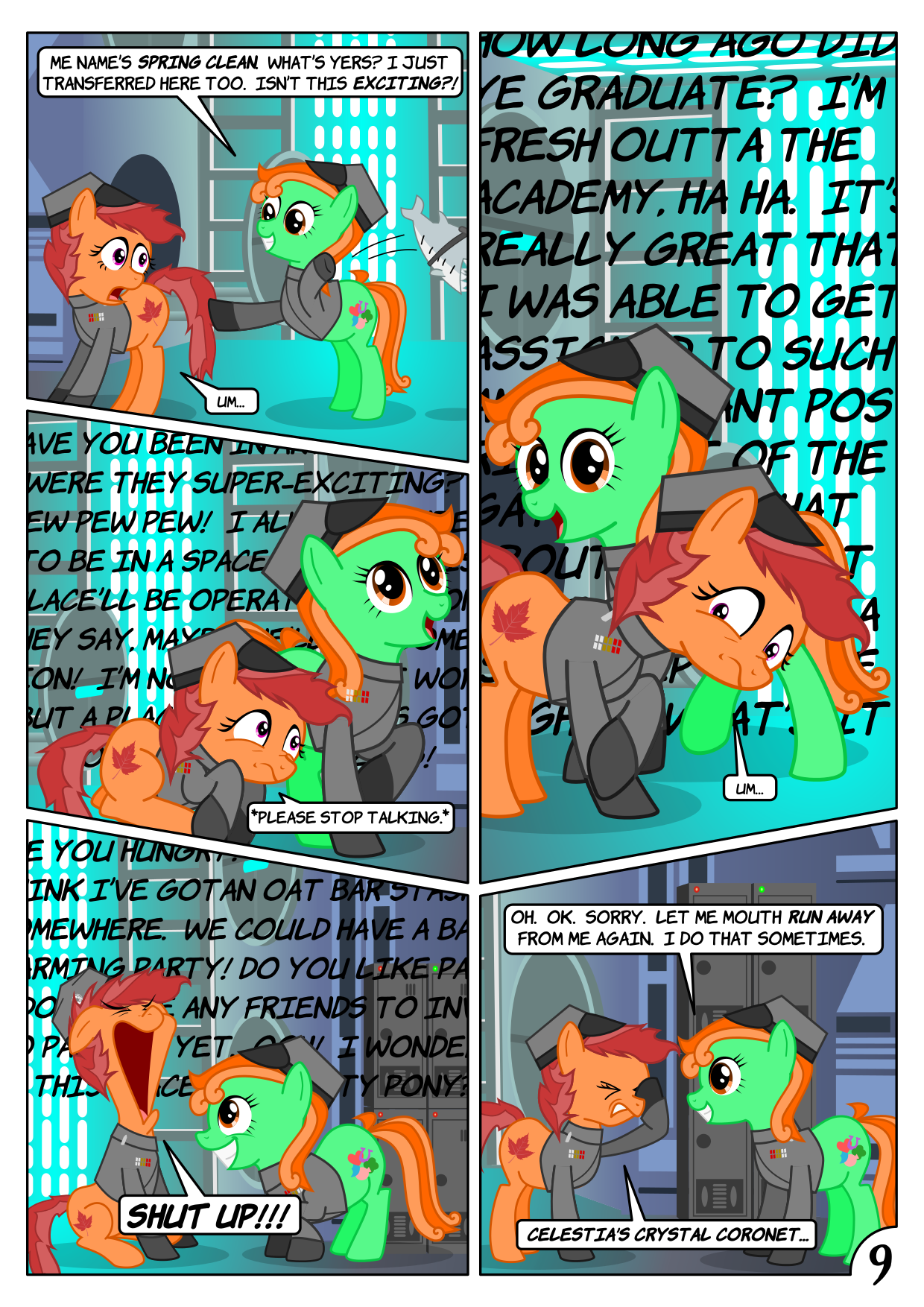 Watch
I feel kind of sorry for all I put Maple Leaf through. All she wants is to be left alone in her kitchen to make her pancakes in peace. Instead she gets dropped from one harrowing situation to another, and now to top it all off, she has to interact with somepony with no filters.
Spring Clean, as you can see, is an incredibly useful character for delivering setting infodumps - at least, as long as I can contrive to make any relevant keywords not be obscured behind somepony. It occurred to me right around this point that she's also the only character in this who actually smiles on a regular basis, which may have something to do with why I enjoy making her pages so much more.
Next Page
Previous Page
Issue 1.2 First Page
Issue 1.1 First Page
Trope me.