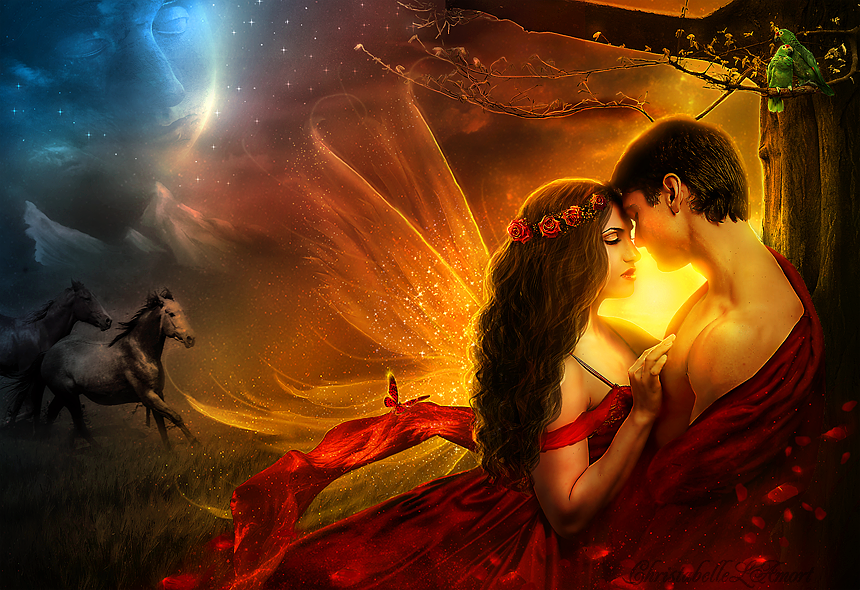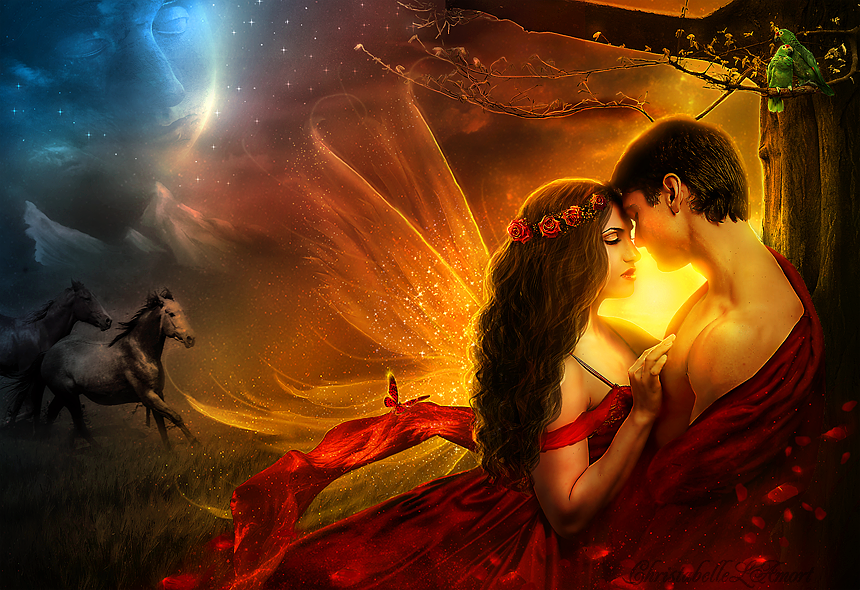 A million stars light, this beautiful night.
This is not a night to die, let me laugh, sing and dance.
Beneath the sky.
I have such love to give, to give.
I want a chance to live.

Live for the one I love.
Love, as no one has loved.
Give, asking nothing in return.
Free, free to find my way.
Free to have my say.
Free to see the day.
Be, like I used to be.
Like a wild bird free.
With all the love in me

"All I ever craved were the two dreams I shared with you.
One I now have, will the other one ever dream remain.
For yours I truly wish to be."


Credits:
Couple

Model - Jason Aaron Baca
[link]
photo by Mark Jenkins
[link]
Background

[link]

[link]

[link]
Face www.sxc.hu
[link]
Horses

[link]
Parrots

[link]
Butterfly

[link]
Dress

[link]
Hair

[link]
Roses

[link]
Petals

[link]
Wings and sparkles

[link]
[link]
painted