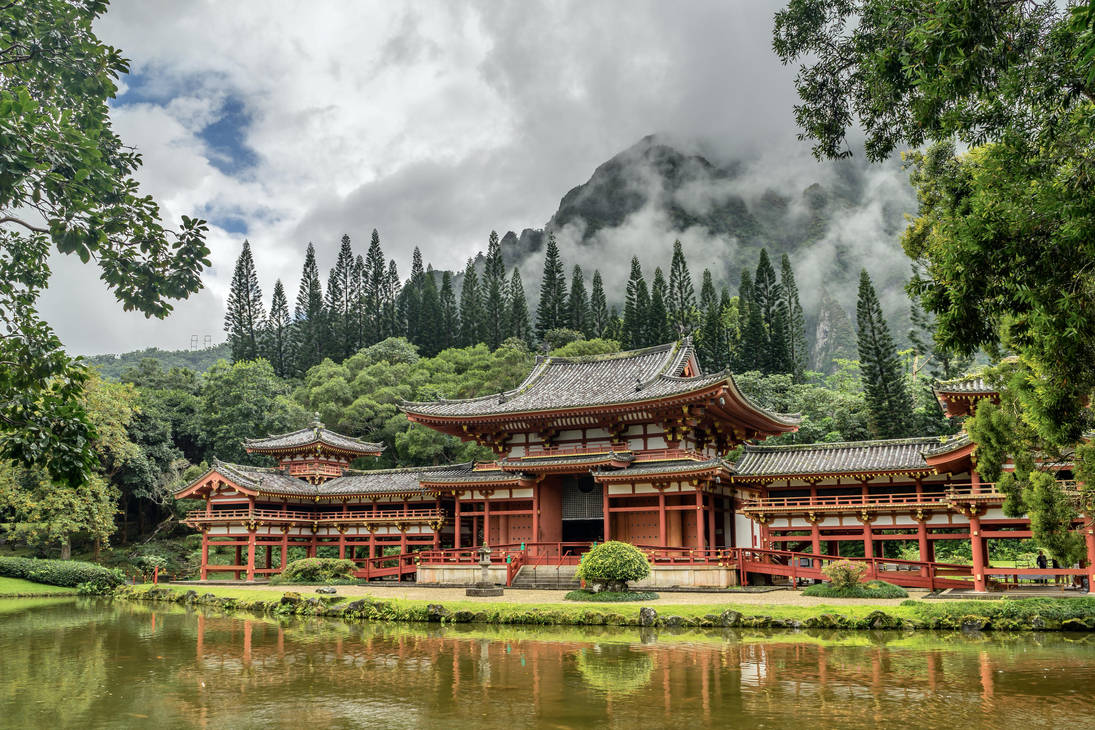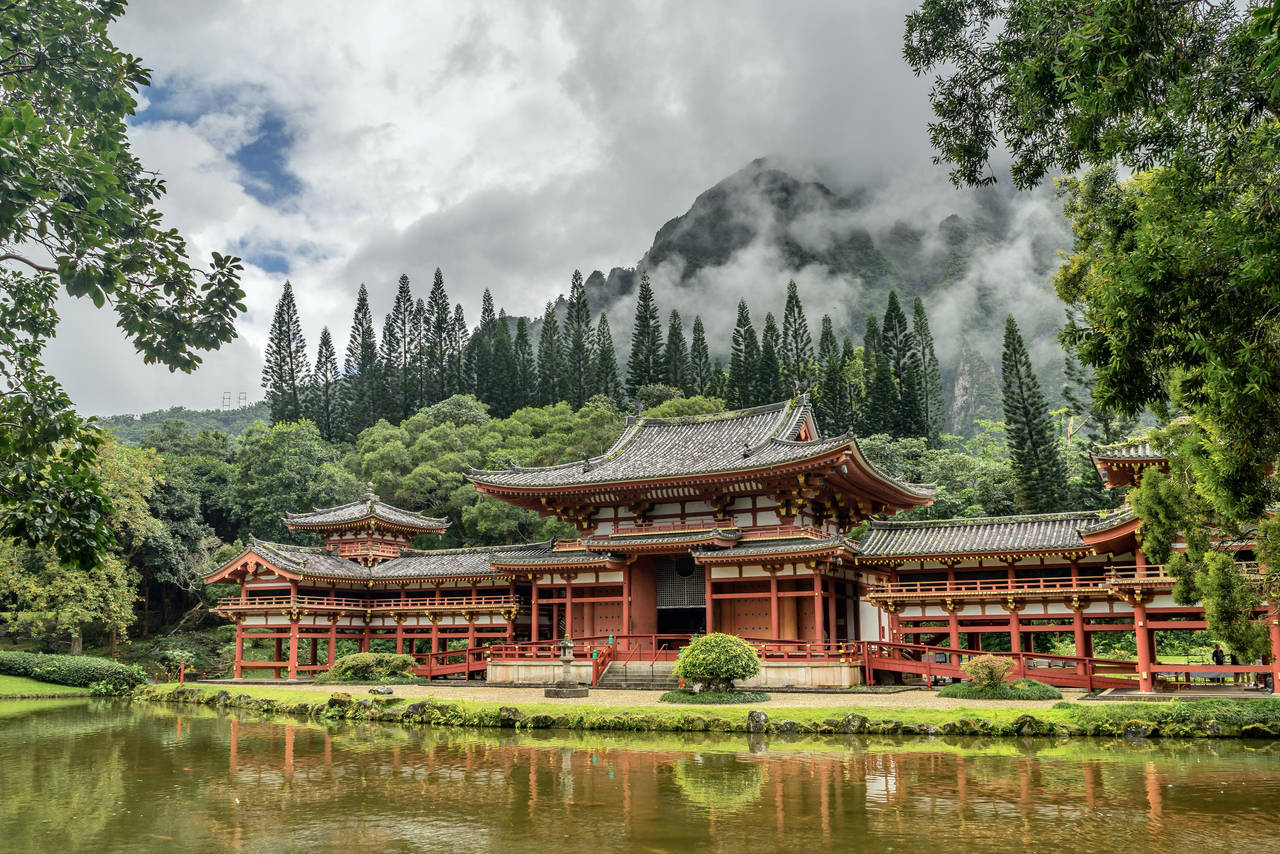 Watch
Believe it or not, this is not Japan. The Byodo-In temple in Kaneohe, Hawai'i is a 1:2 scaled replica of the Byodoin Temple in Kyoto, Japan. It was built to commemorate 100 years of Japanese immigration to Hawai'i. Unlike the original it is not an active Buddhist temple, but rather a non-denominational shrine (that happens to have a large Buddha statue inside). It is located in the serene - and rainy - Valley of the Temples. The rain was just letting up when I arrived. The fog created a mysterious atmosphere. I was grateful for the rain as a bright sunny day would have produced a totally different photograph.

Beautiful shot of the Temple, the trees and the mountains!!! 😍
Reply

Wonderful !

Reply

I really like this, nice shot

Reply

Seems like you were right on time with your arrival.
And your explanation clarifies why I thought "it looks kinda small"

Reply