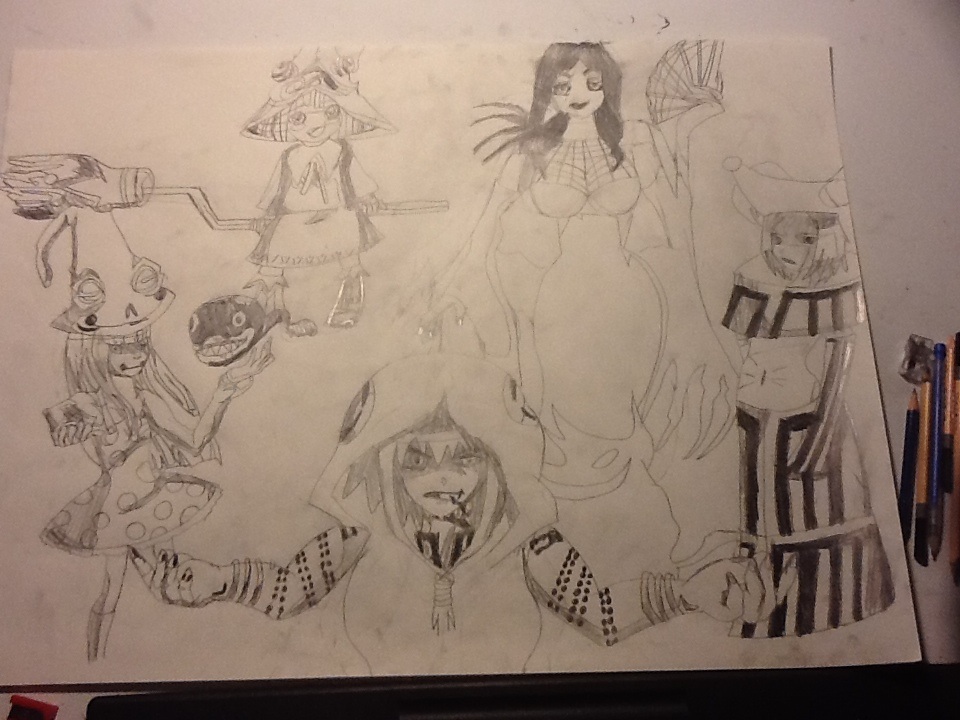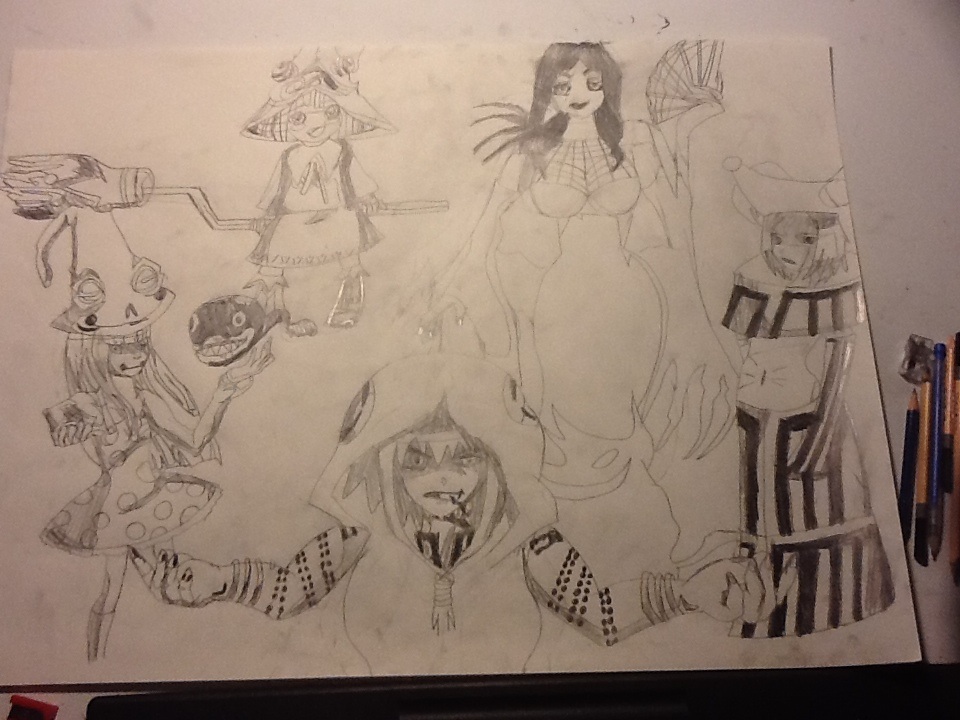 Watch
Blargh!!! This has made my biggest drawing up to date. Please minimize the hate as this has been my first time drawing 5 characters. I do not own these character nor do I own the picture I used. 3 hours of work, so exhausting

If I may say so;
Try and clean your lines up a bit. Crisp edges with no smudges and properly blended shading will take you a long way. Make sure to watch your proportions too, as those are off on all of these characters.
Reply

I know about that but if you looked at the image I used, most of them are in proportion. The only one I would say that isn't in proportion would be Arachne.
Reply

This may sound harsh, but none of them are in proportion. If you were to use an 8 head stick on them it wouldn't line up (and even if you weren't using that, it's off). Bodies and arms are disproportionate to torso and head size, legs are too short on some characters, shoulders are too wide in comparison to arms and such.
Reply