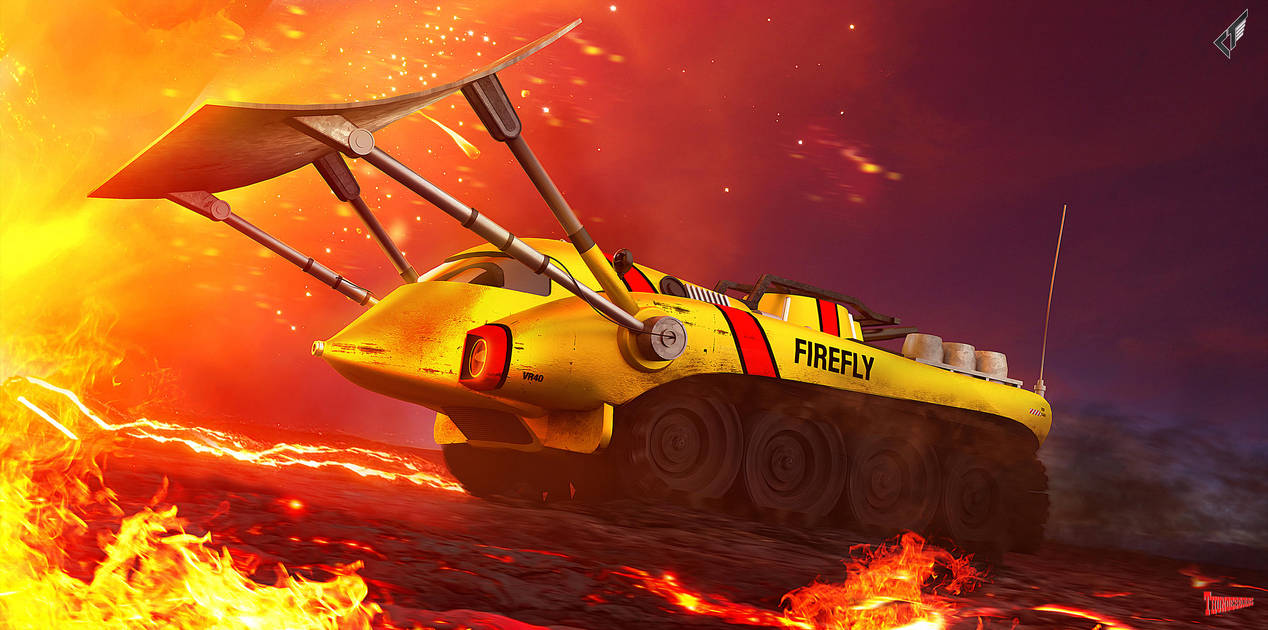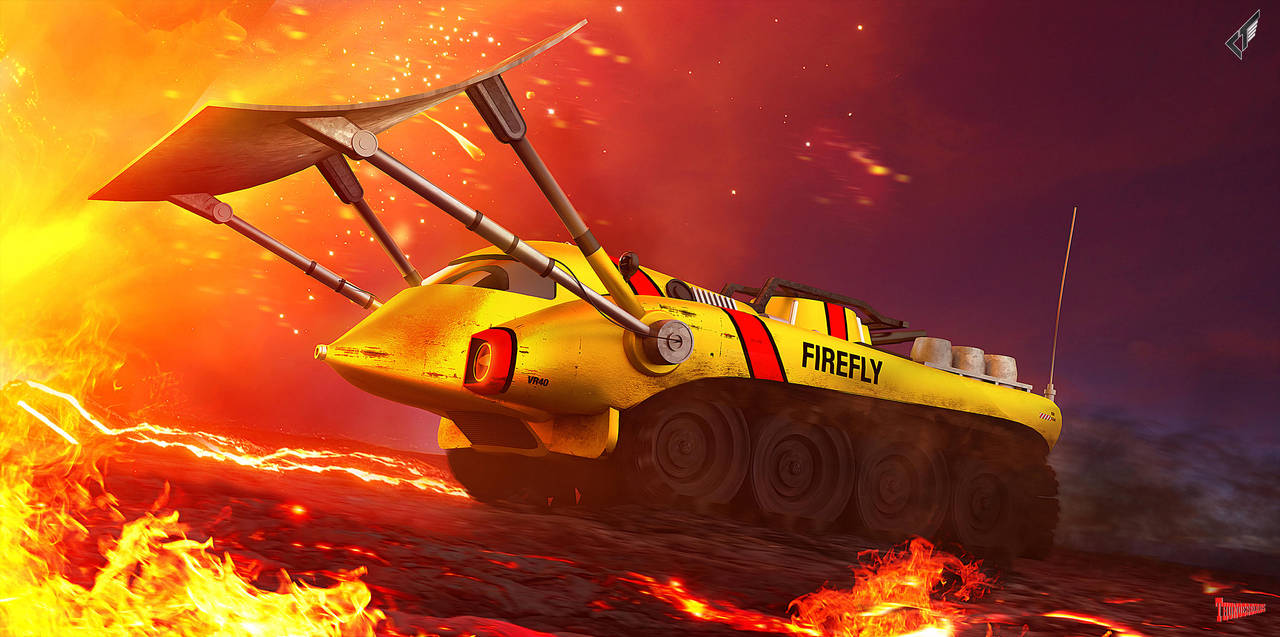 The Firefly from Thunderbirds.
Lifes been rather mad and transformative lately so here is a piece from well within my comfort zone.

Made in blender and Photoshop.
Another Masterpiece! the Firefly is well Rendered & Well Depicted,Chris has done an Awesome Job! i Think Thunderbirds,Gerry Anderson,and Many Firefighters Would Be Proud of this Vehicle and the Way it is Presented! the Scene is Superbly Rendered and Almost could be Mistaken for a screencap from an Episode of Thunderbirds! Anyone Who says Otherwise is Jealous of the Awesome Work Depicted Here! hopefully Chris will Grace us with More awesome Artwork like This! Hope to See Even more from Chris,He Does Top notch Work! Keep up the Superb Work,Chris! You Always Do Excellent Artwork of All Kinds! Thanks for Posting Such awesome & Inspiring Work!
The Artist thought this was FAIR
4 out of 4 deviants thought this was fair.