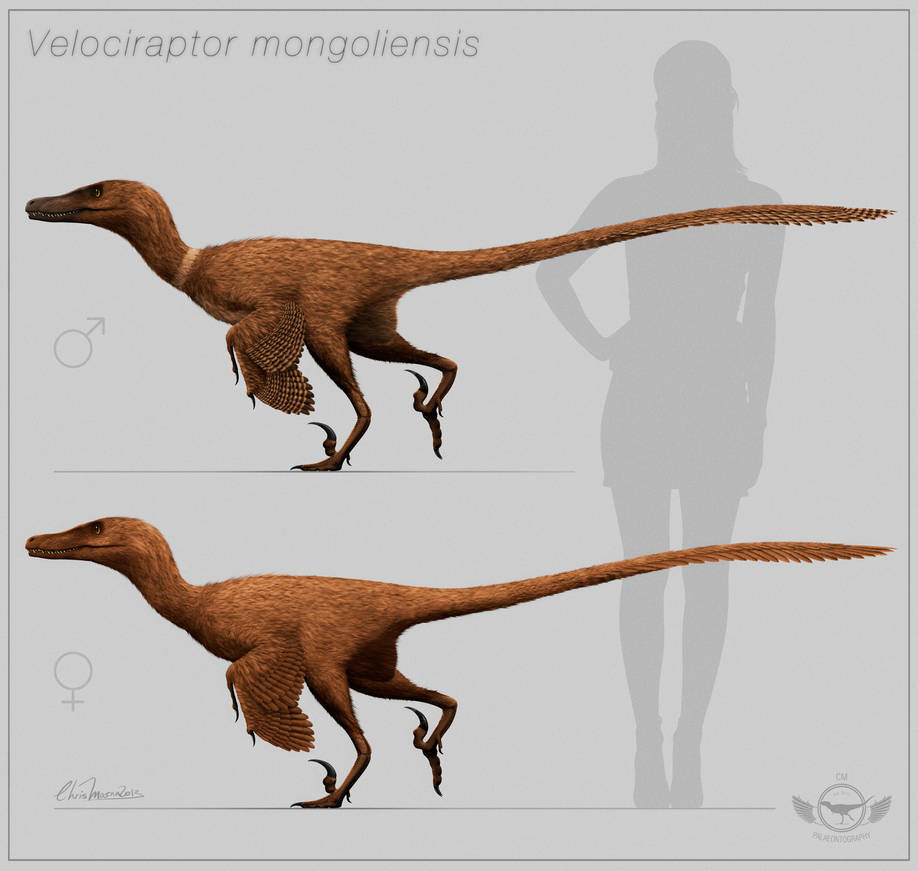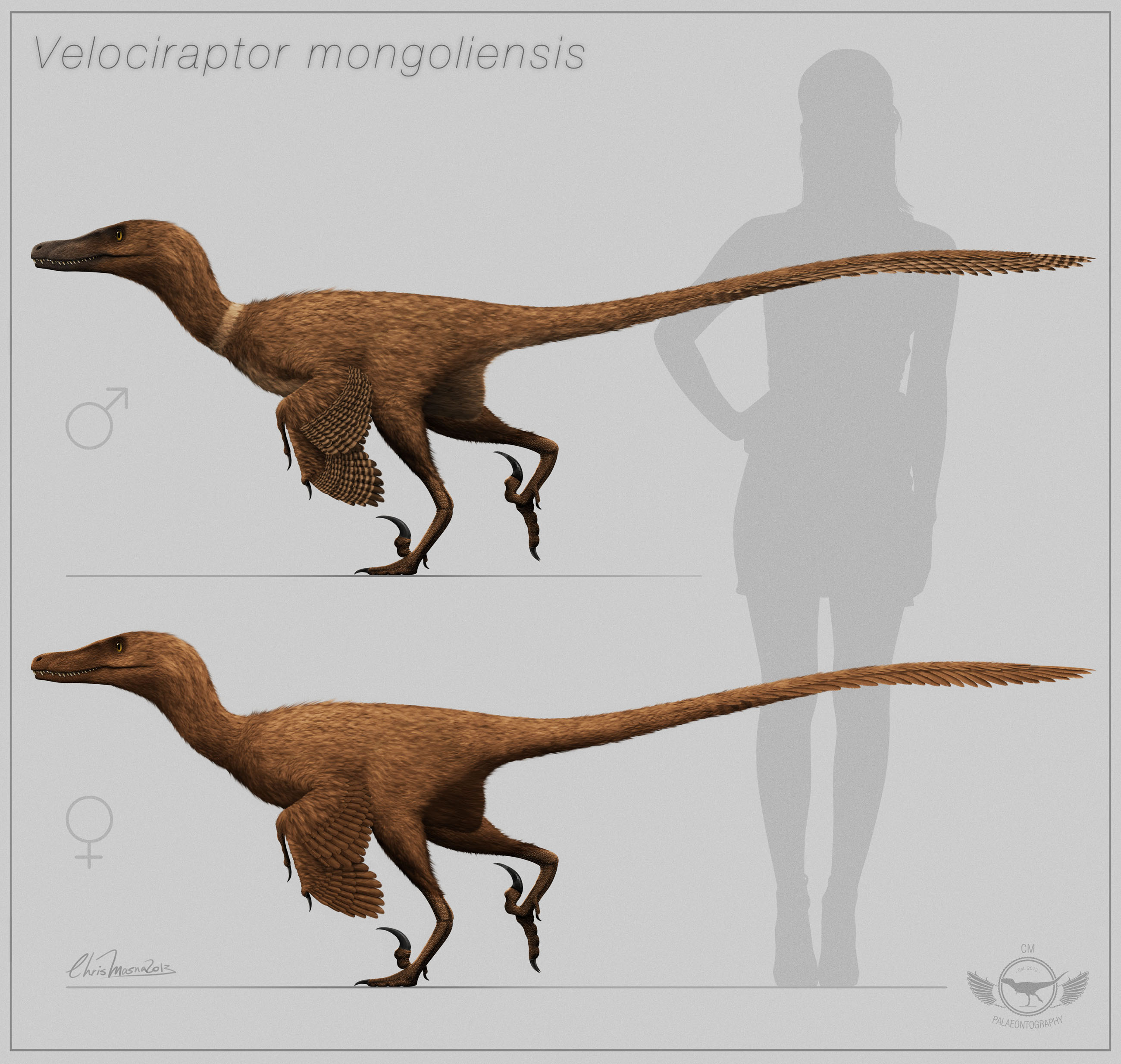 Watch
Well, my last depiction of
V. mongoliensis
was getting old...so I made a new one. Not only because in during this time (a year or so) I developed somewhat better artistic skills, but because I took it more seriously (i.e. color) this time. Also, it's my first dinosaur wearing the wing feather arrengement proposed by Longrich et al. (2012).
If you are wondering if I will upgrade
this infographic
, the answer is absolutely yes. Not soon, tough, as it needs a total revamp (i.e. wing feathers diagram is now old) and I currently lack of the necessary time.
The proposed sexual dimorphism (dichromatism) is quite conservative, featuring an owl-ish plumage (no species in particular) in males, in contrast with the uniform brown plumage in females.
The height of the human silhouette is 175cm.References used:

Skeletal drawings by
Scott Hartman
and GSP (top-view was indispensable for modelling).

Longrich et al., Primitive Wing Feather Arrengement in
Archaeopteryx lithographica
and
Anchiornis huxleyi
, Current Biology (2012).
As usual, many thanks to
dracontes
,
Tomozaurus
,
albertonykus
, and jobaria for their help.
Color variation due to congenital disorders: