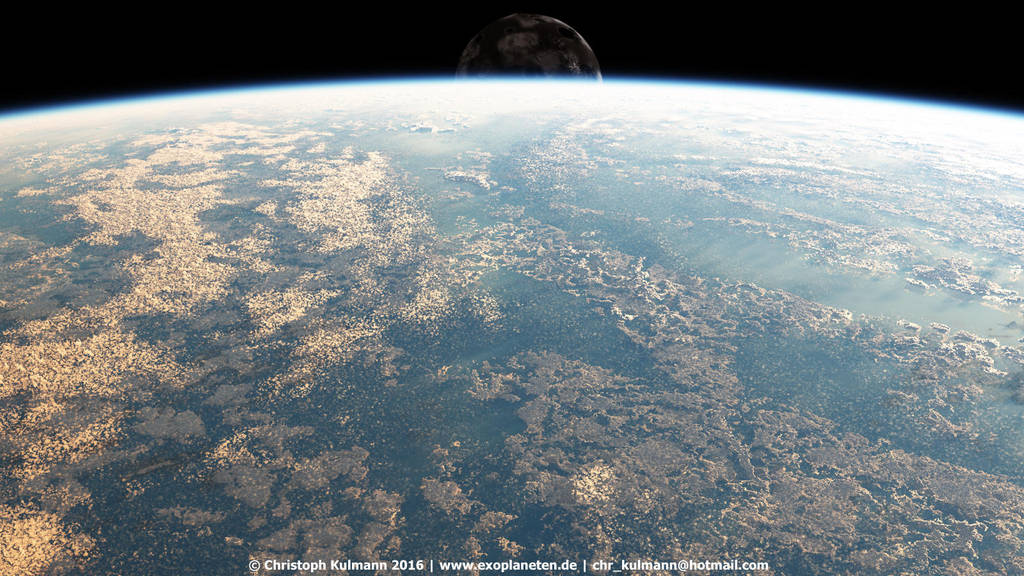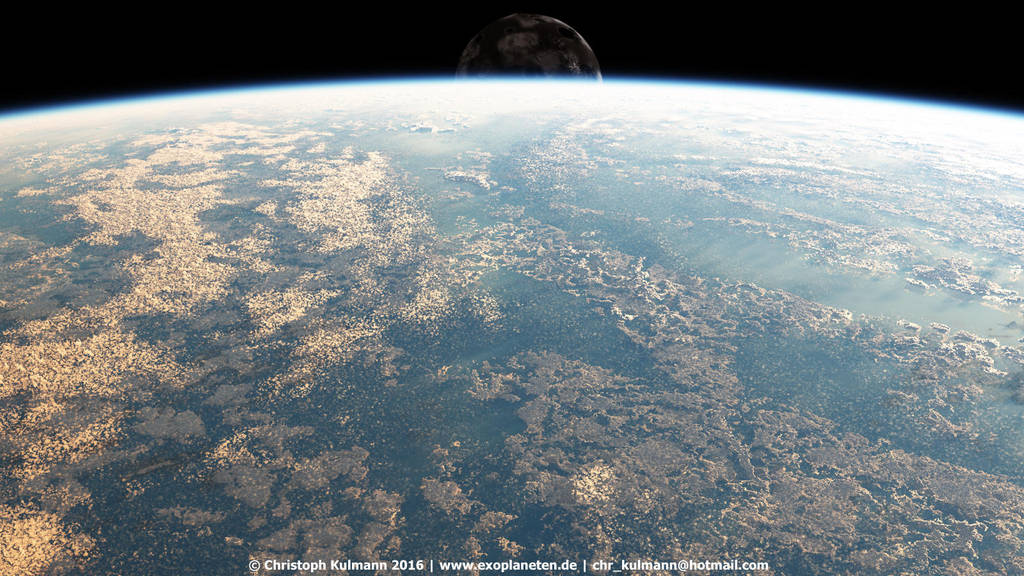 Hypothetical view onto the surface of an Earth-like planet, seen from 300 kilometers above sea level.
Read more about extrasolar planets at
www.exoplaneten.org
.

Cool render, what program did you use?
Reply

Thank you

. The software is Vue. I have used a spherical scene the size of the Earth with a decent atmosphere, then set the camera at the height of the ISS.
Reply