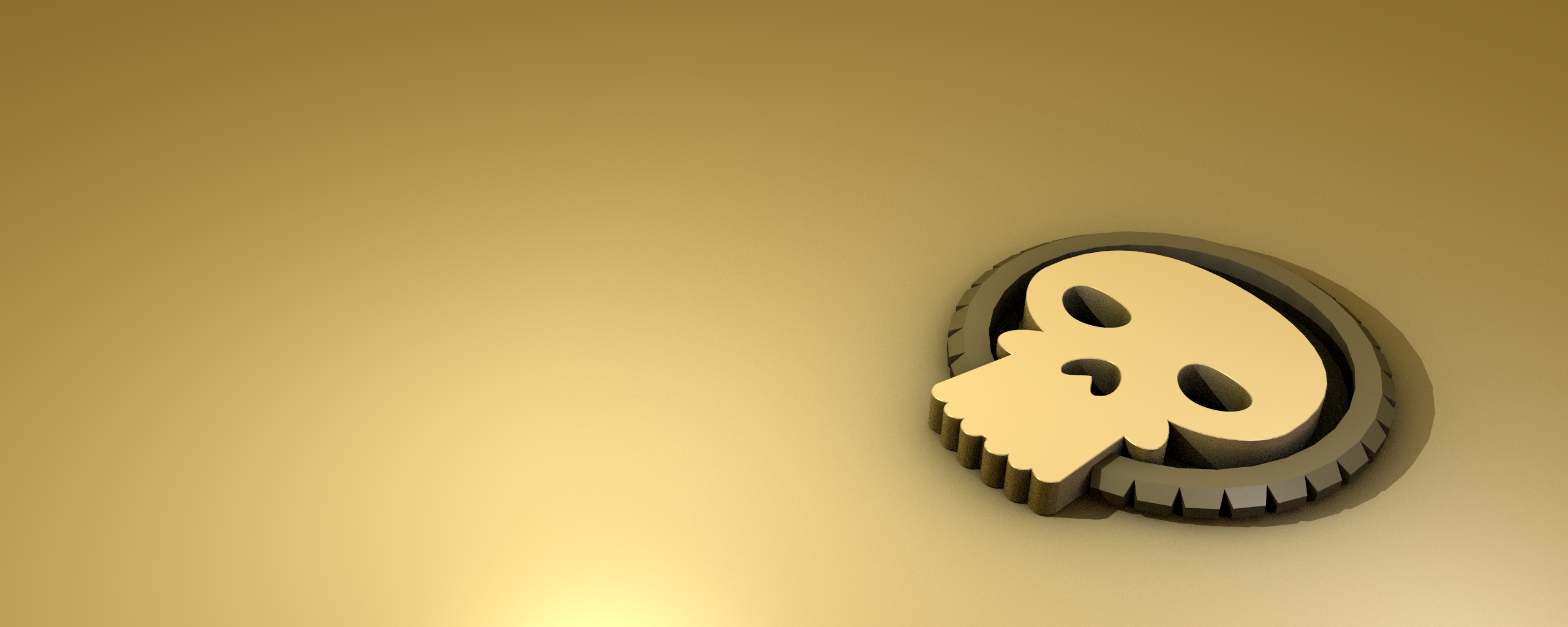 Watch
This is another dual display wallpaper I made. Blender is very cool, even just the scaline render.

very nice. the model is great, and the 'sunset' puts over a good ambient light
Reply

A lot of views, no favs..

hmmm what is wrong with me

Reply

For my bad dayz

Reply

Thanks for checking it out!

I am glad you like it. Nice Gallery, I like the sense of color I get from the sunsets you have up. I also like the watch, and the Ipod -- cool contrast to the more natural shots you have. It's obviously very pretty where you live, it would be nice to see more pictures (I'm sure it's ordinary to you -- to me, knee deep in snow right now, I like to see beaches, gardens and sunsets right now.)
Reply
nice...i like it simple but good...well done.
Reply

Thanks. I wanted something very simple (so it was not distracting), yet gave you something to look at (when I just stare at the screen for the lack of something better to do).
Reply

aye, blender rocks...

great design, i like the skull!
Reply

All the feedback I get on it is "is that the Punisher skull?" I admit it's close but not intentional. I love the bezier curves in blender for stuff like this. I should convert it to a mesh and tweak it more.
Reply

Mmm, nice stuff. Looks almost like a poker chip, sitting there.
Reply