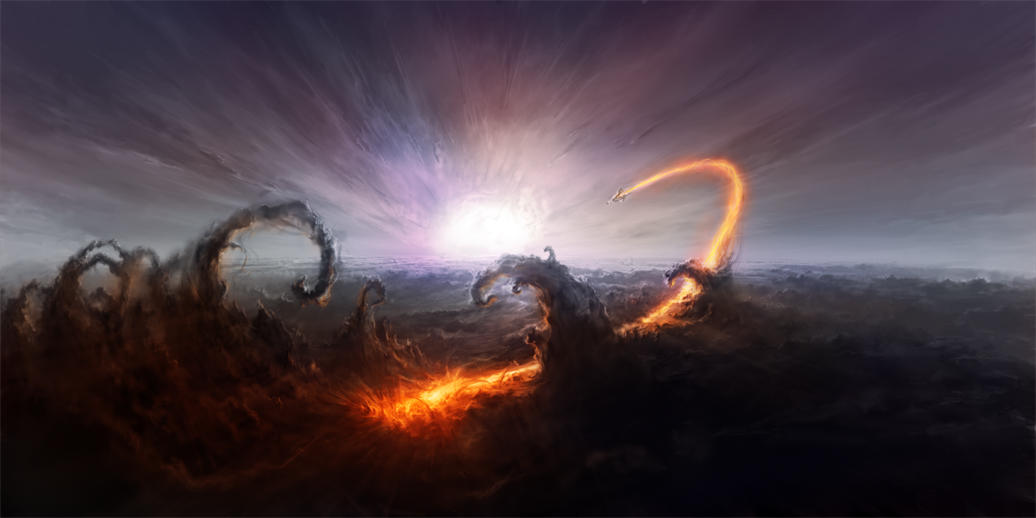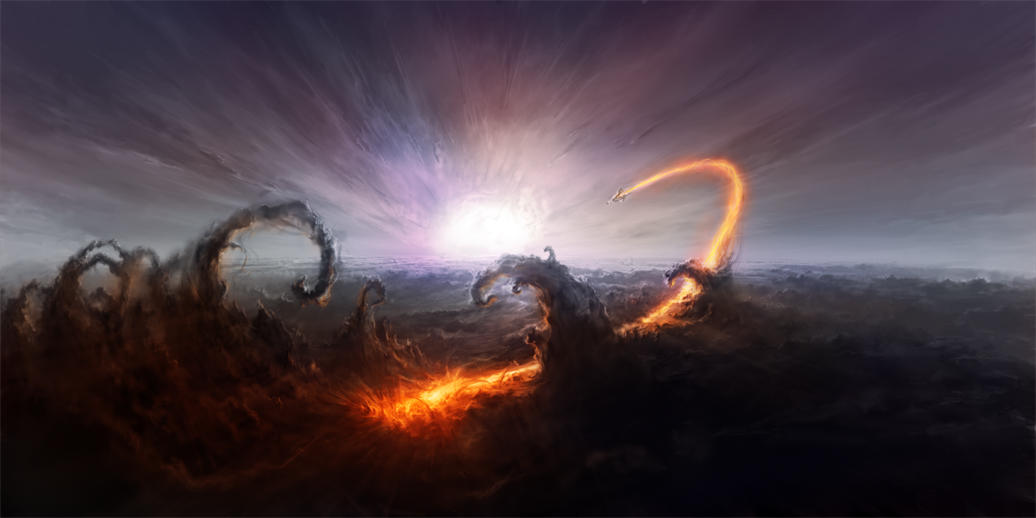 Breaking through thick clouds and saying goodbye to your home planet..
.... farewell.
inspired by ~freelancah and his awesome art

Daily Deviation
Given 2010-01-10
The first thing I said when I looked at this was OMFG this looks sick. I truly love this type of art and I love the graphics, this is a great piece of Sci-Fi art. Second thing that I noticed was the clouds, the clouds look outstanding and perfect to me, I feel as if I am in a giant ocean of clouds and a storm just erupted of fire and light. Also the fire where the spacecraft is coming out of really gives the mood of action I should say. Overall I think this is an outstanding piece of art and I can't wait to see more.
The Artist thought this was FAIR
10 out of 10 deviants thought this was fair.