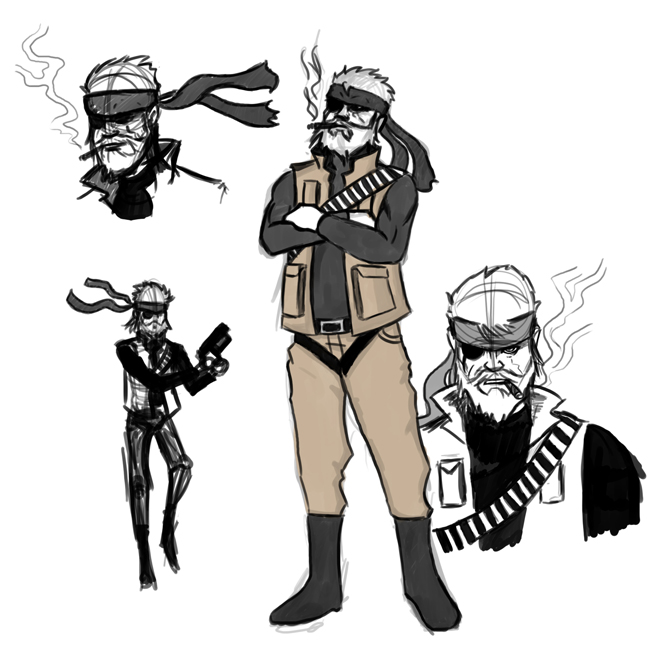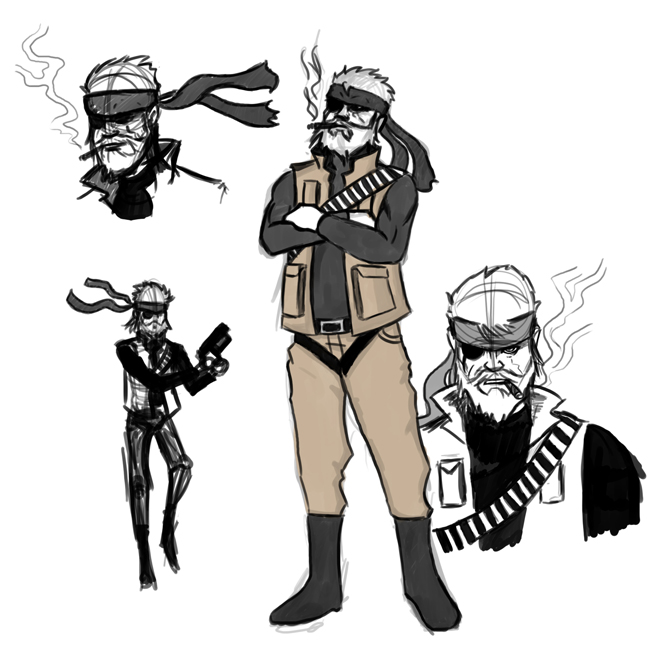 More concept art for Crab Battle 2. I'm trying hard to nail down a really cool art style to work with.

I think it's pretty solid (no pun intended). If not there you're definitely on the right track. Big Boss' face on the lower right is really nice.
Reply

Thanks. I'm trying to train myself to be able to draw in an art style similar to the MGS Comics and cutscenes in Peacewalker. Part of humor I have in mind for CB2 is that it looks just like something you'd find in an offical MGS production.
Reply

I can tell, I saw the similarities right away. I look forward to CB2 when you get to it and from your sketches I can tell it'll look great.
Reply