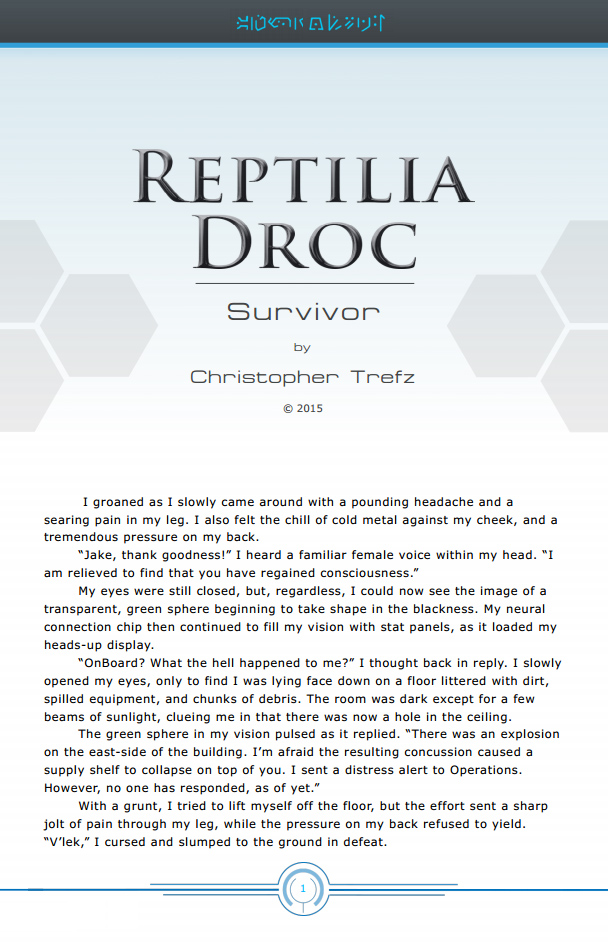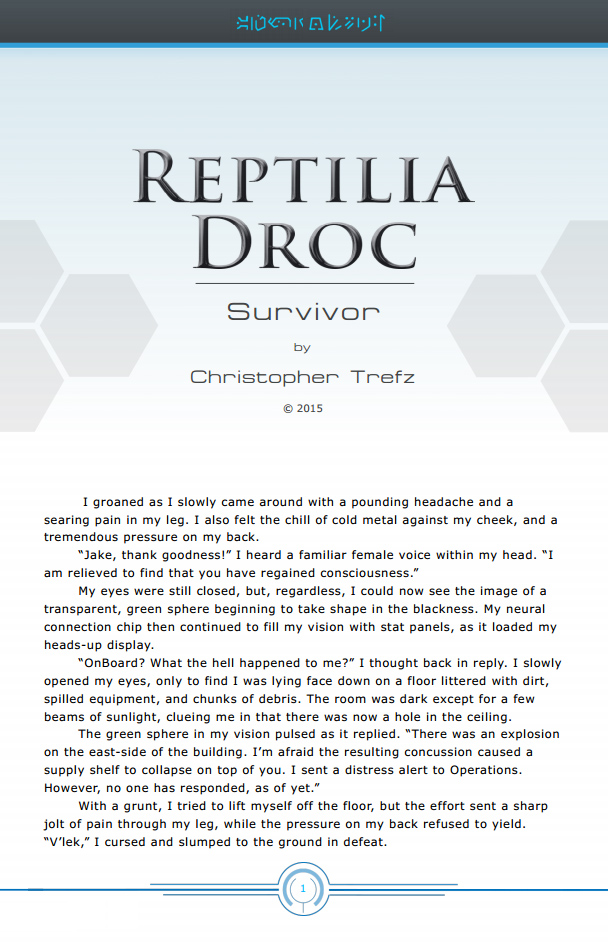 It appears you don't have PDF support in this web browser. Download PDF

Watch
Jake Salnen awoke to find himself trapped under a pile of debris. He managed to free himself only to to discover the remote surveying compound where he worked had been attacked, and all his fellow personnel are now missing. Injured and alone, Jake searches the abandoned camp for answers, but may be unprepared for what he'll find.
Reptilia Droc short story series:
1.
Reptilia Droc: Survivor (PDF)
2.
Reptilia Droc - Thrill of the Hunt (PDF)
3.
Reptilia Droc - HideNSeek (PDF)
-------------------------------------------------------------------------------------------------

Leave a comment and I'll return the favor.

Follow on Facebook for news and works in progress,
www.facebook.com/reptiliadroc

Visit my web site
www.reptilia-droc.com/
for more in-depth articles on the Droc universe.

Interesting story, got your feedback on the note and thanks for the ideas.
Reply

Amazing....very well done. Excited to read more.
Reply

Wow, that was really awesome! And nice layout too!
Reply

How do you get your stories to look like that? Also, fantastic work.
Reply

Thanks, glad you liked it.

After I wrote it in word, I brought the story into a layout program called Indesign. It makes it a lot easier to format and add graphics. Then I exported it as a pdf to post.

My day job is in graphic design.
Reply