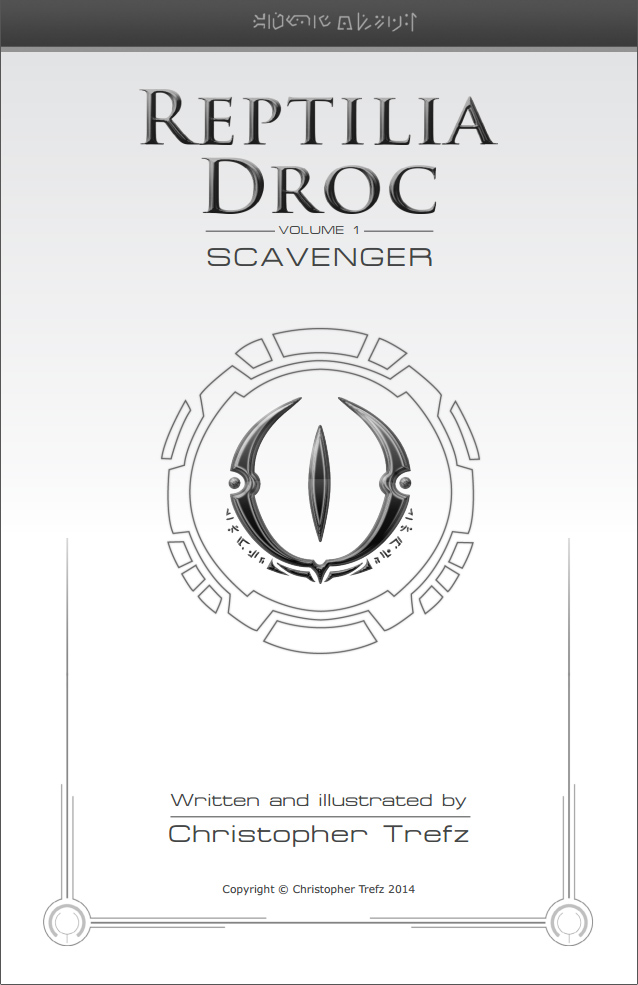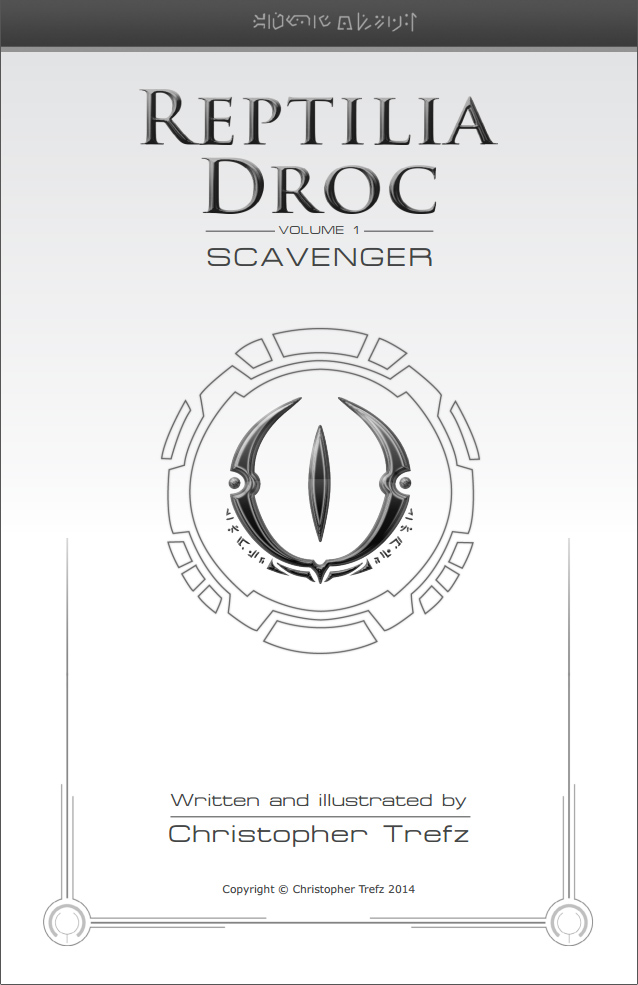 It appears you don't have PDF support in this web browser. Download PDF
An engineer who ruined his reputation with the massive Coiypax Corporation, Derric is desperate to start a new life. He's about to catch a shuttle off-world when a beautiful pilot, Ellie, tries to recruit him for a salvaging operation in the Outer Territories. Derric is not thrilled at the mention of this lawless region of space, or the unusual goal of retrieving Reptilia Droc technology. After all, what could be gained from a species of reclusive savages? However, when Ellie tempts him with scans of an advanced, alien warship, Derric surrenders to curiosity and ambition.
Adventure soon gives way to fear, as the crew is relentlessly threatened by the hostile factions stalking the void. Meanwhile, the growing path of destruction left by the Reptilia Droc will call into question everything Derric previously believed about the Galactic Corporations. As Derric draws closer to the truth, he will find his courage, and ingenuity, put to the ultimate test.
Related stories:
Reptilia Droc: Survivor (PDF)
Reptilia Droc - HideNSeek (PDF)
----------------------------------------------------------------------------

Comments and questions appreciated

Follow the Droc on Facebook to get the latest news, and to see sketches and works in progress not posted here,
www.facebook.com/reptiliadroc

Stop by my web site
www.reptilia-droc.com/
to learn more about the basic story-line and read the first chapter.

nice, like the touch of illustrations in the story. Hardly find it much in novels these days
Reply