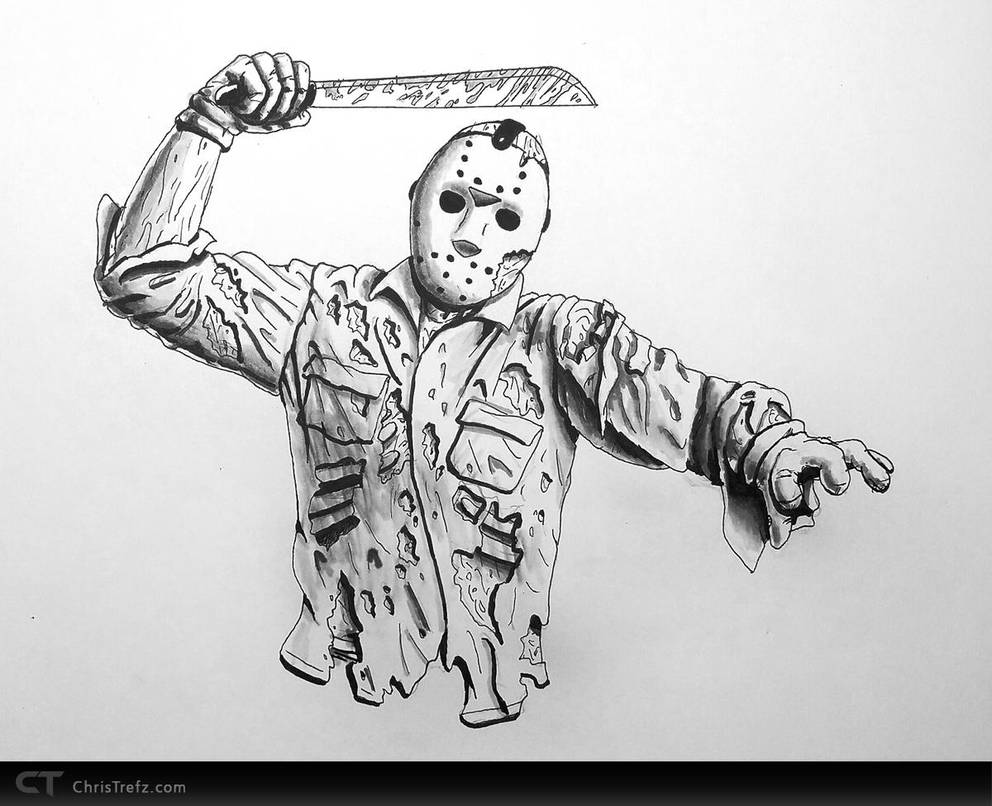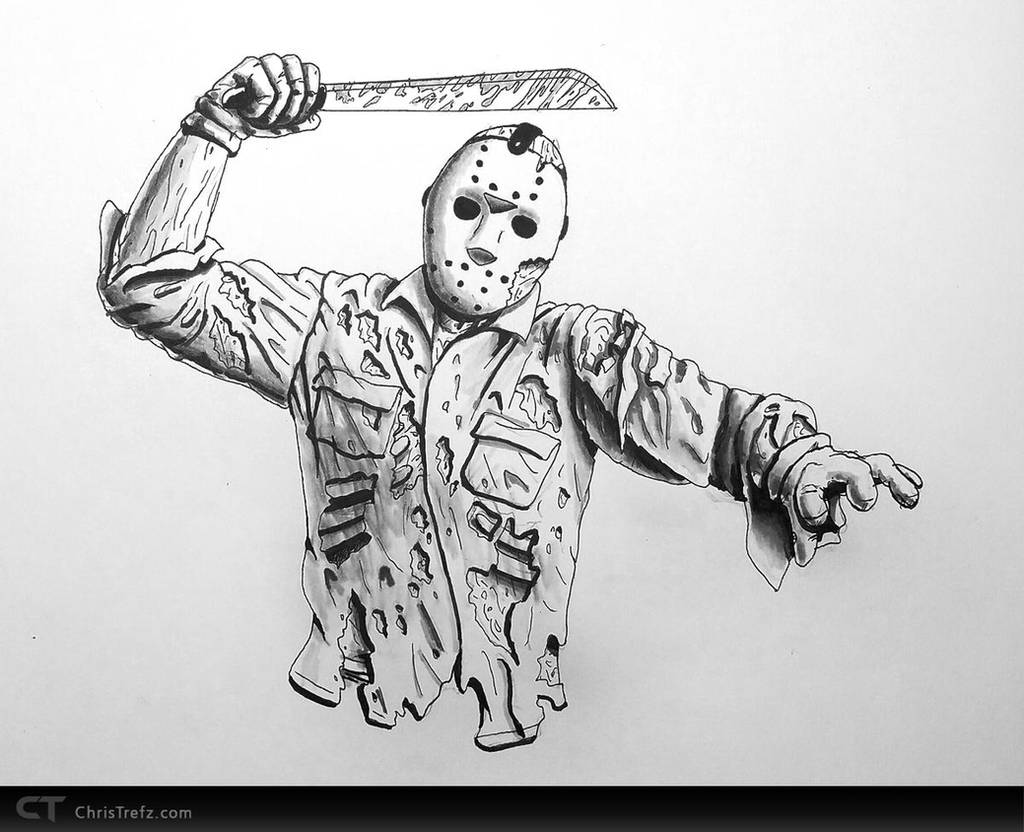 Watch
In honor of this past Friday the 13th, I drew the madman in the hockey mask himself, Jason Voorhees. The fact that he is a silent, and invulnerable behemoth, killing with neither remorse nor glee, is contrasted by his tragic origin, making him my favorite of the 80's slasher villains.
Check out my other character sketches here,
bit.ly/2zpQT1R
Want me to draw a character for you? I'm available for commissions.
see link for pricing & guidelines:
fav.me/d3vms8r

mmmh so I guess you appreciate old neca figures

Reply

They do make for good reference

Reply

this is a good idea, I agree ! I'm thinking about using my Freddy or maybe Ash figures for a work later, the sculpt is great and with a good light it could be nice

good job with your Jason (and pumpkinhead) !
Reply

Wow, cool! I like the details of the torn clothes and the shading!
Reply

Reply

Great.

Reply