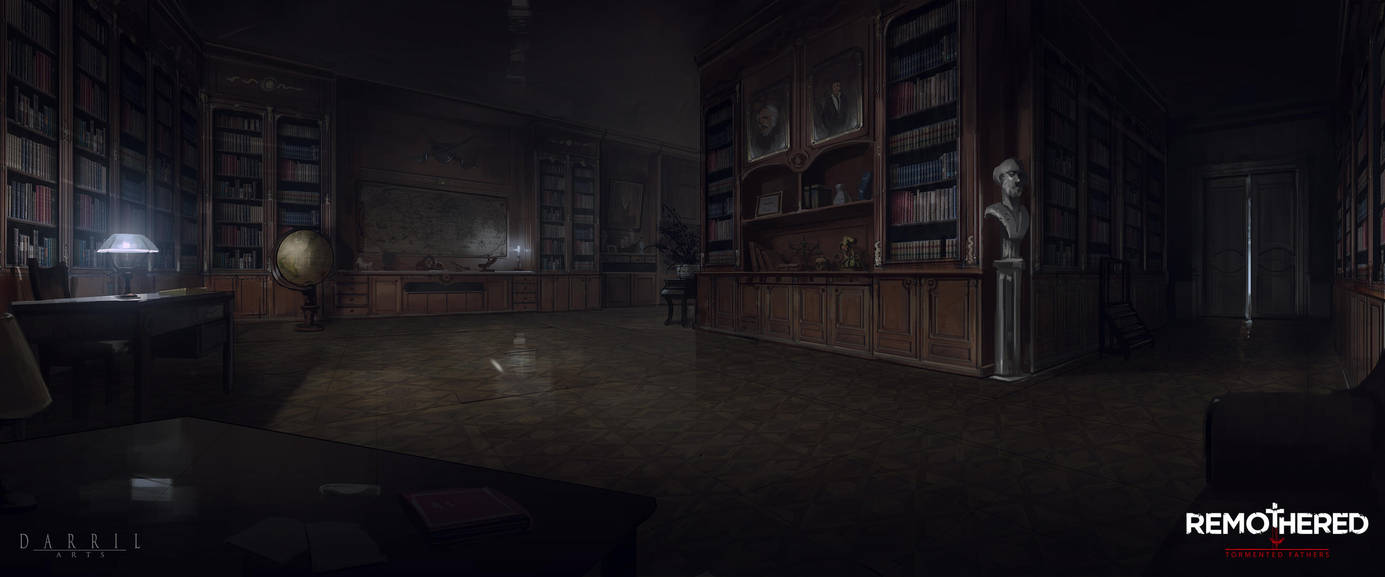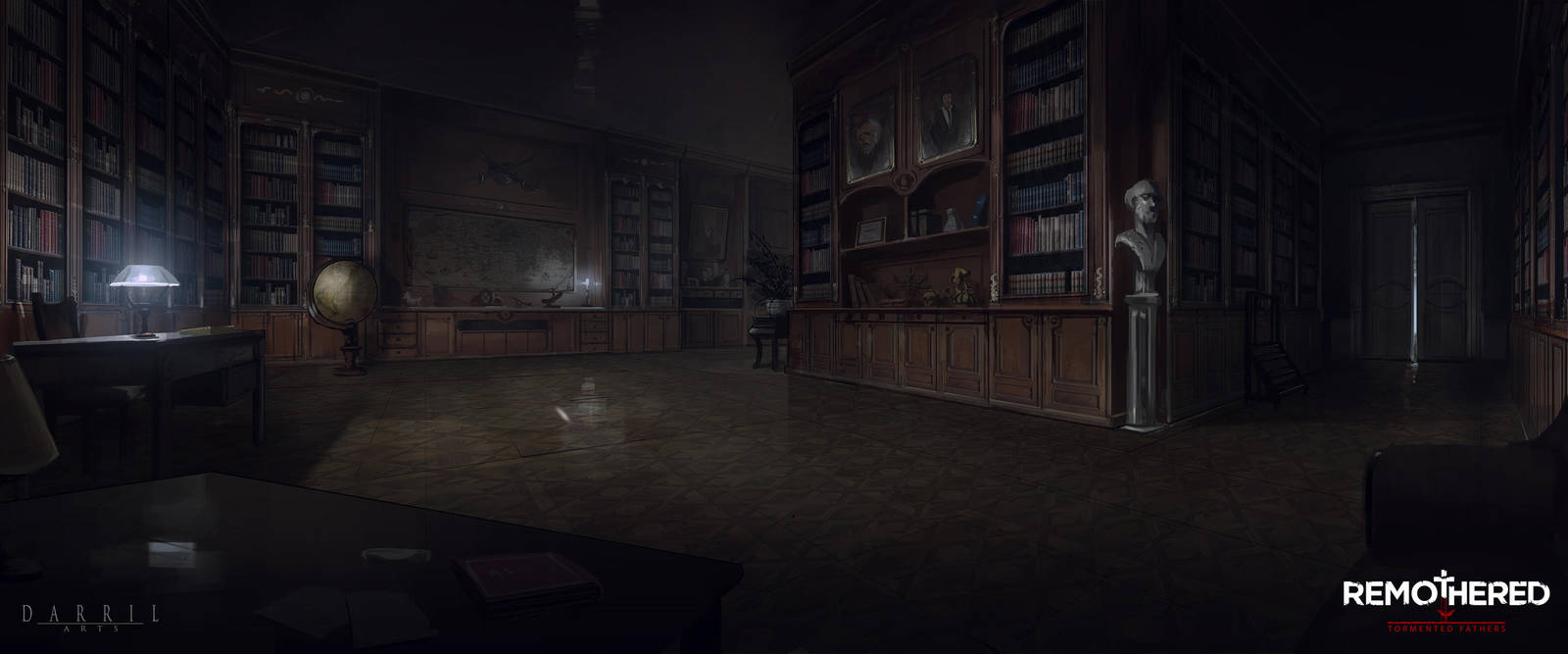 • • • • • • • • • • • •
Drawn: 2016
Program: Adobe Photoshop
From:
REMOTHERED: Tormented Fathers
• • • • • • • • • • • •
*Felton's Library (Concept Art)*
facebook.com/remothered
remothered.com
Please keep your comments about the illustration.
Arts by DARRIL Arts
You can also follow me on my FACEBOOK page at:
facebook.com/chrisdarril
Characters from "Remothered" universe.
*Darril Arts©, Remothered© All rights reserved.
*Please do not copy, use [icons, avatars, etc.], reproduce, or redistribute the art for any reason other than personal use.

So many books... I want to look at all the books!! and also smack any monster that tries to interrupt my reading

Also it looks like there's something peaking out from the double doors, I tried to get a better look but it's hard to make out. I wonder what it is... ugh my curiosity is going to get me killed one day I know it.

Reply

Eeheheheh, you'll have the chance to investigating and better taking a look while freaking out as hell in game

Reply

I really love this. I love the smell of books.
Reply