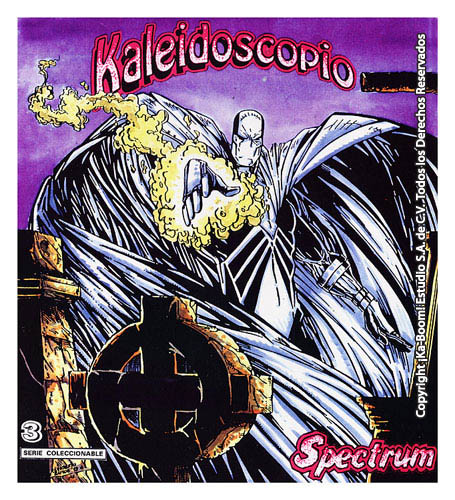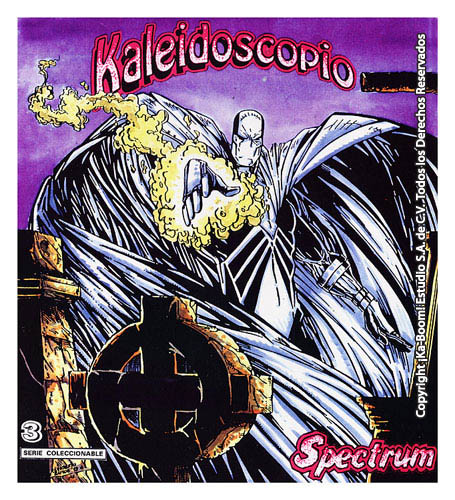 Watch
Further on, in 1991, came along a project under the name Kaleidoscope, it was a sunday supplement that was created by Oscar, as a launchpad for several of our stories in this new newspaper: Reforma. I've always been looking for creating new spaces for other artists and to get the attention of new generations who'll be the new readers. That was this supplement's goal, because by that tiem, our Studio wasn't formed yet as it is now. In it I participated with Némesis, Spectrum and Classic Tales.

Script: me
Art: Humberto Ramos


Más adelante en 1991, surgió un proyecto que se llamó Caleidoscopio, era un suplemento dominical que fue creado por Óscar, como una plataforma de lanzamiento de varias de nuestras historias para lo que sería un nuevo periódico: el Reforma.
Siempre buscando crear nuevos espacios para los demás artistas y capturar la atención de las nuevas generaciones quienes serán los nuevos lectores, fue la finalidad de este suplemento, pues en ese entonces aún no se concretaba nuestro Estudio como ahora está integrado. En él participaba con Némesis, Spectrum, e Historias Clásicas.

Increible! Yo que soy fan de humberto estoy impresionado de como evolucionó su estilo, el dibujo de por sí es bueno, pero a comparación de sus últimos trabajos el salto es enorme! Ver esto me da muchísimas esperanzas
Reply

Fue uno de los primeros dibujos profesionales de Humerto Ramos.
Reply