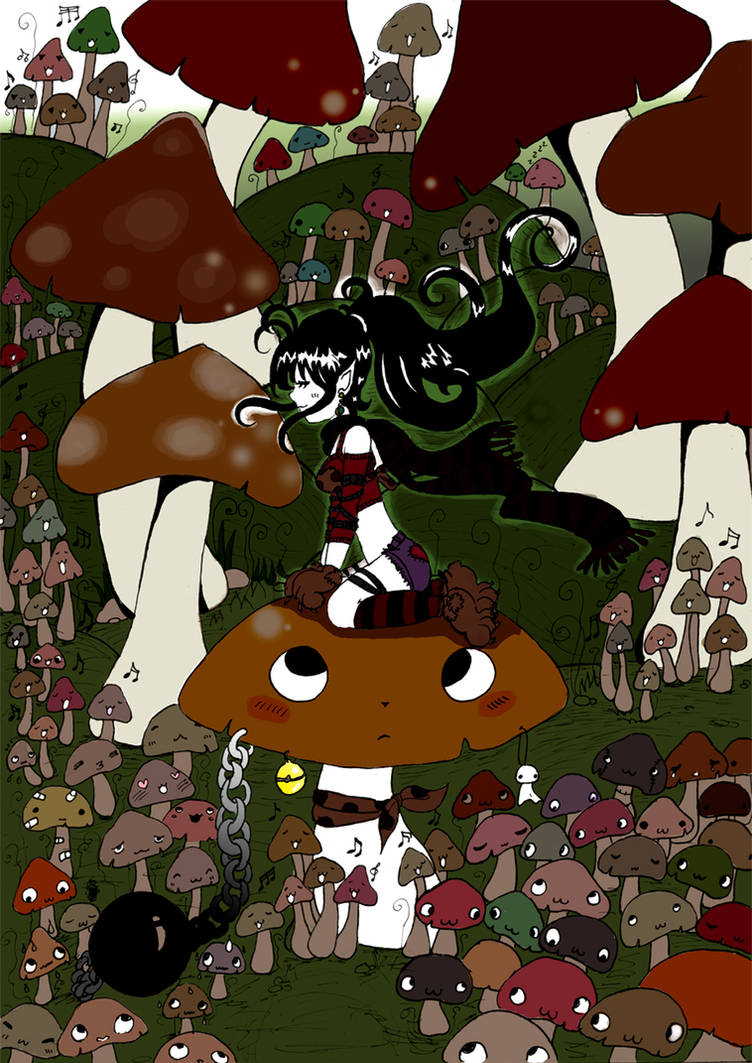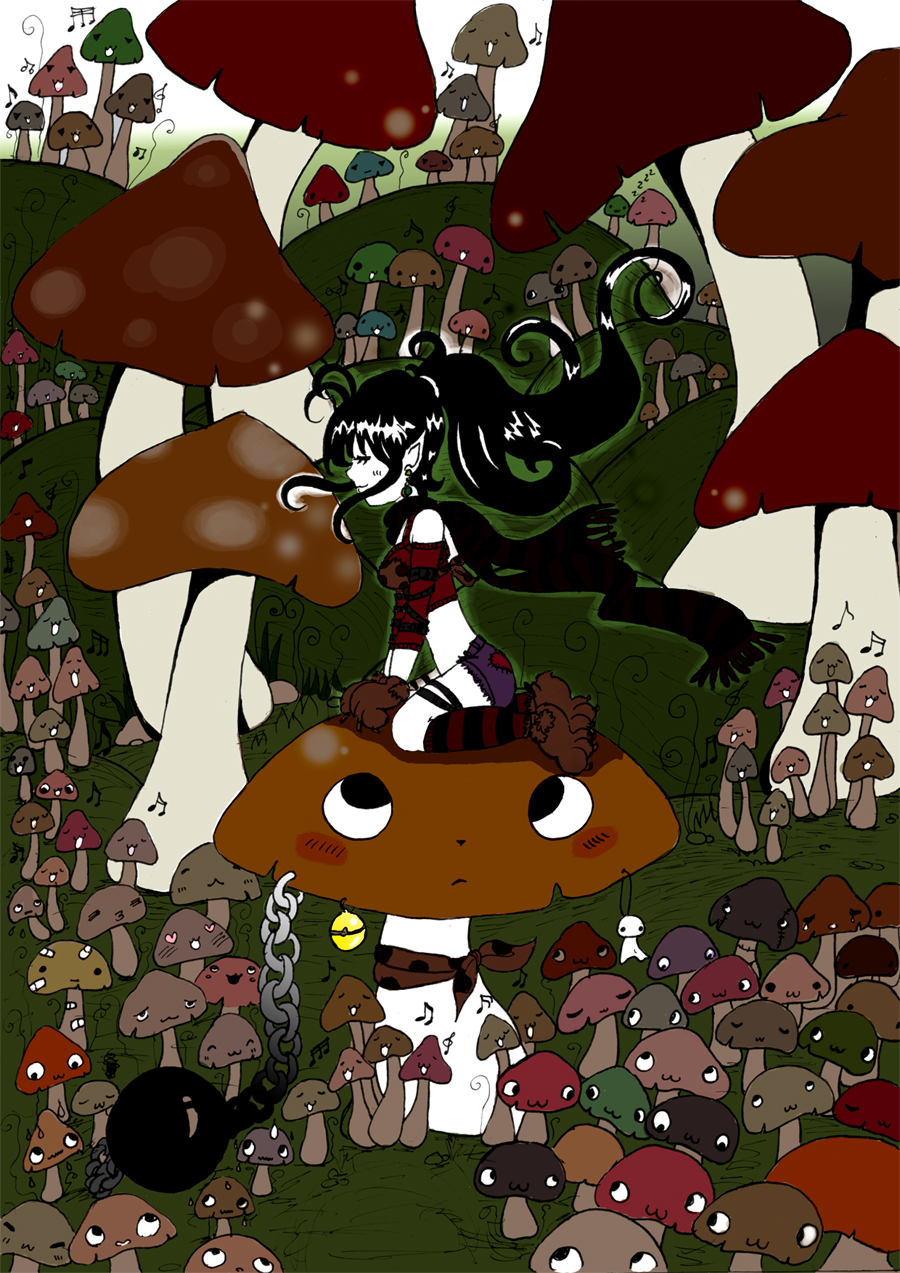 I draw this at my boyfriend's work lab university as I have nothing to do at his work. It was fun draw all the mushroom but it wasn't fun coloring them all!

I really like this! So cute

Reply

Reply

Reply

I like this one, everything is cute in a quirky way

My mind goes everywhere whenever encounter the word "mushroom" lol
Reply

wow thats really nice! i love the musical notes and even the little fella sleeping in the back. they have cute little mouths and the girl seems to be in a trance by it all.
Reply

Thank you Xen for nice comments! I was try to draw something that have a lot of thing going on and have the story.

I draw some of the mushroom look at her or look at each other or sing together.

The girl who will be the odd one on this image. I try to make "her and BIG mushroom" have something in common by wearing same type of Accessories.

Everyone is happy and seem to enjoy each other in the mushroom forest
Reply

Hi Chony, I like your drawing.. I think it looks nice. I especially like the 'Mushroom Forest' and the colours you chose for the picture.
Reply