...this time, unexpectedly.
It's
last week's episode
, part 3, with the weirdest celebrity fanart.
ANd it's this one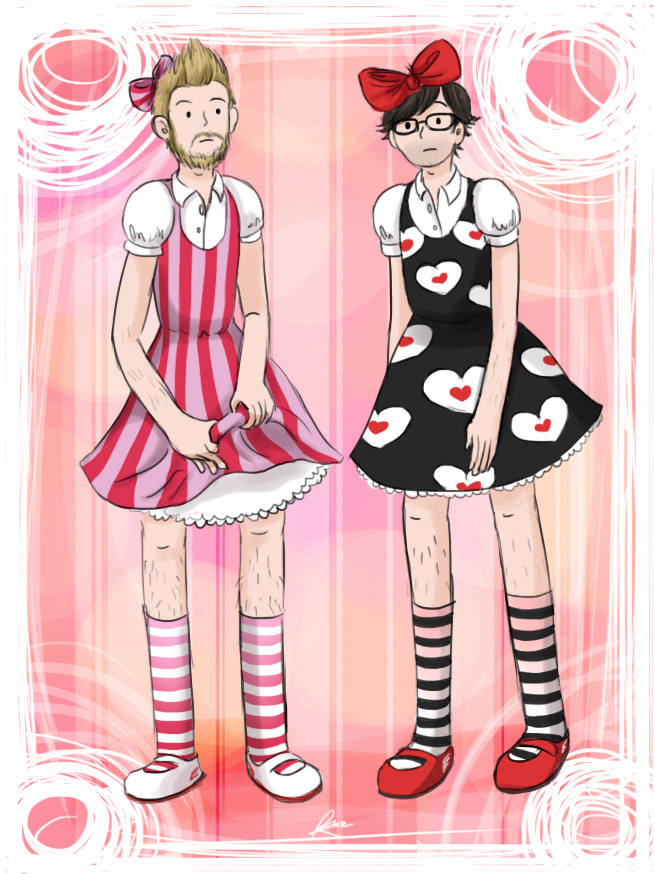 I was still at work, watching the video at 144p, and when they showed this one at first they censored everything but the faces, and at first I was like "those faces look familiar, it kinda looks like how I draw faces" and then the full reveal comes up and I was SHOCKED. Like WHAT'S MY PICTURE DOING UP THERE?
Now this was unexpected cuz the Powerpuff gif of them on a see-saw, they've got someone ask me for permission to put up there in Buddy System so I was informed earlier. But with this one, I think they just kinda randomly came across on the internet, and I wasn't expecting them to find this one at all.