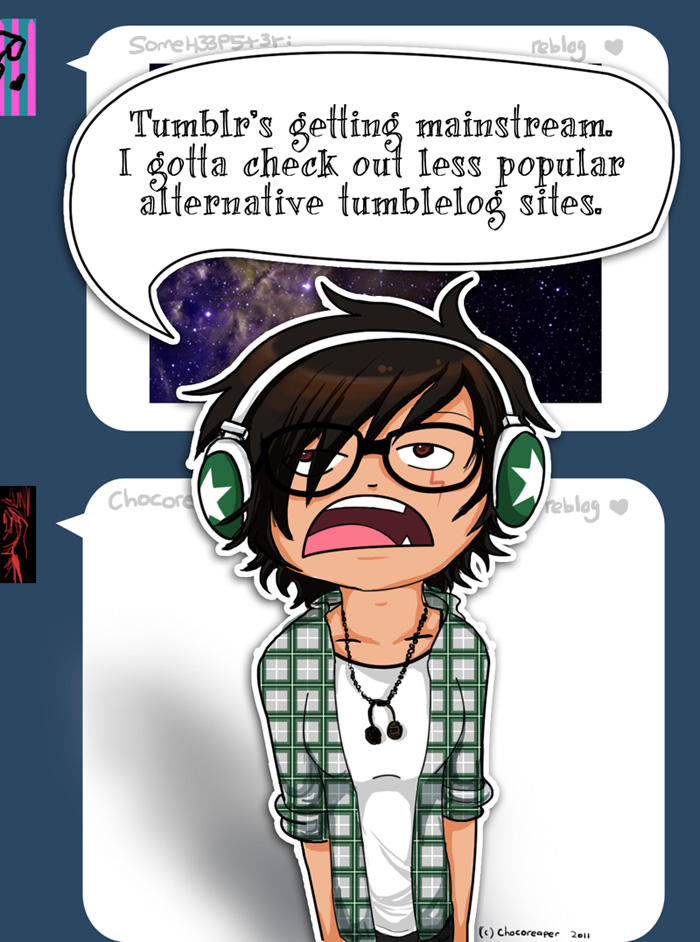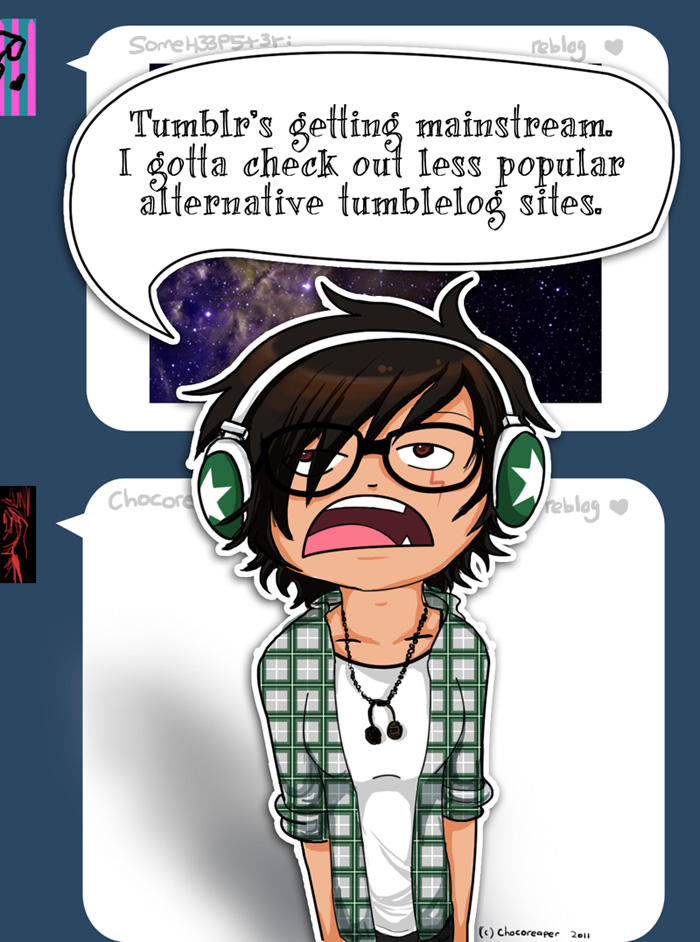 Watch
Don't get me wrong, I LIKE Tumblr. Especially with the awesome awesome pictures & all that reblogging. But for some reason it seems that almost EVERYONE I know has a Tumblr. Both IRL & online friends & siblings & cousins. The site's really competing well with Twitter & Facebook

Btw I don't have a Tumblr, I use Soup (cuz I like trying other sites similar to popular ones) & before that I used to reblog stuff from Tumblr in my Multiply.
And since I dont own a Tumblr I tried recreating the dashboard myself in Photoshop and it doesnt look perfect. Im even too lazy to type the stuff on top of those white wordbubbles so I just wrote them
there's the 1st version of this pic
[link]
which has a different background.
& the nebula pic's from here:
[link]
and YES, I really do own the headphones, jacket & the headphones necklace IRL. Just not the glasses. My glasses r different.