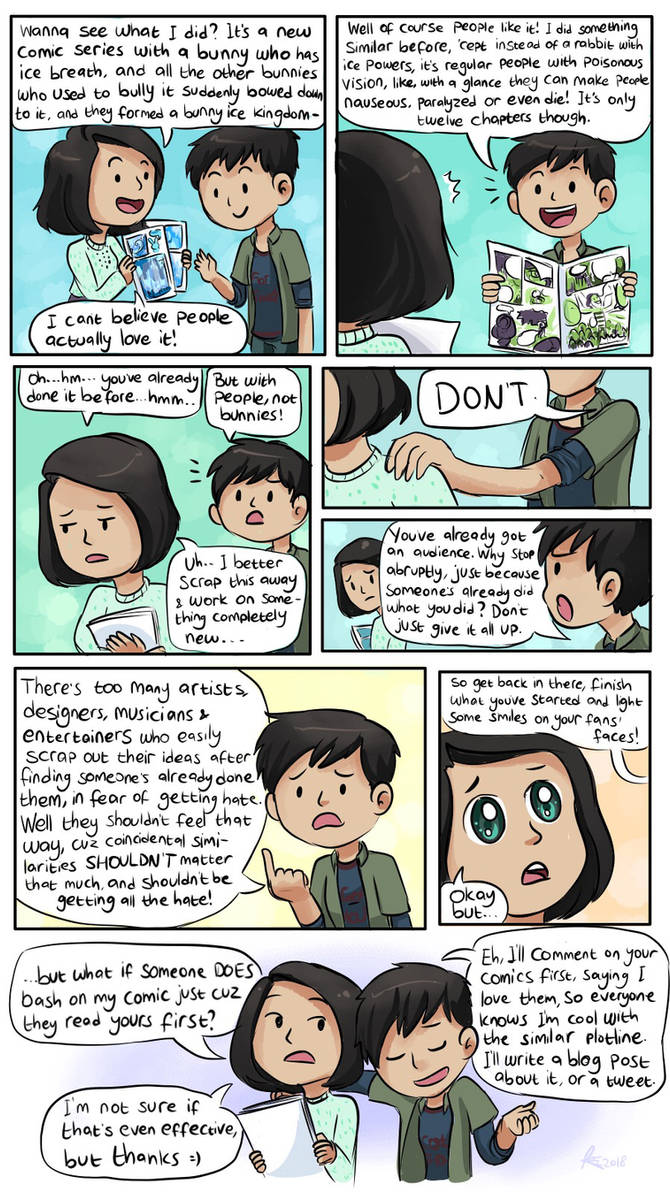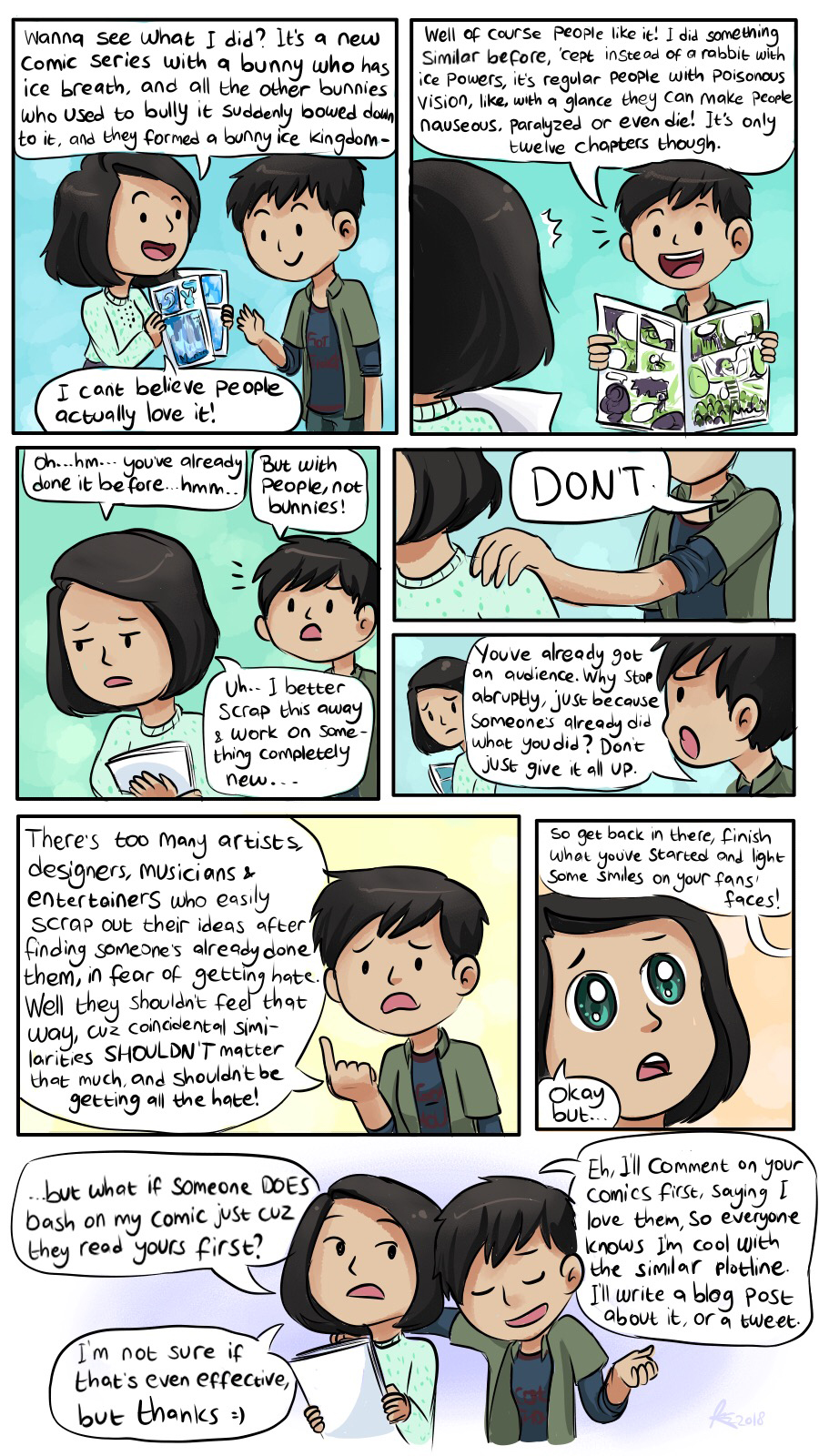 Sorry cuz I'm not sorry for my opinion on showing off your art despite people having done similar artworks before.
Nobody ever said this to me back when I was starting, so I felt the need to say this to somebody. Someone in deviantART told me their friend stopped writing and took down her fanfics and her blog account just cuz people accused her of copying someone else's fanfics and bashed her fics when it was all a coincidence. And in an Ear Biscuits episode Rhett & Link spoke about the numerous of scrapped out video ideas just cuz other Youtubers have beat them to making videos they were planning to make. It's really sad hearing this and I kinda wanna see their works cuz they've worked hard on something and y'all know how it feels to have something you've spent time working on thrown into the trash just like that. It's frustrating.
If this is the case then you gotta put a disclaimer on the comments or something. Don't let a small coincidence make people think you're an idea thief.

Oh thank you so much, this was really inspiring for me and writing a story, thank you!
Reply

Reply

I needed this thank you so much.
Reply

I needed this, as someone who's starting to make a comic. Thank you :'D
Reply

Reply