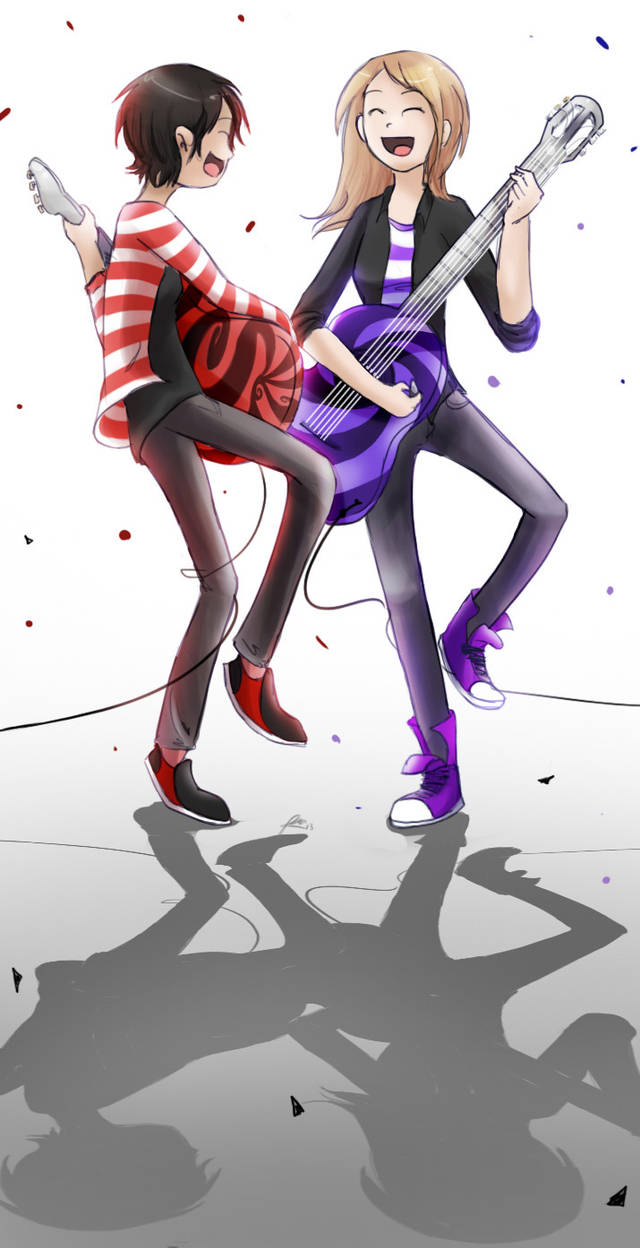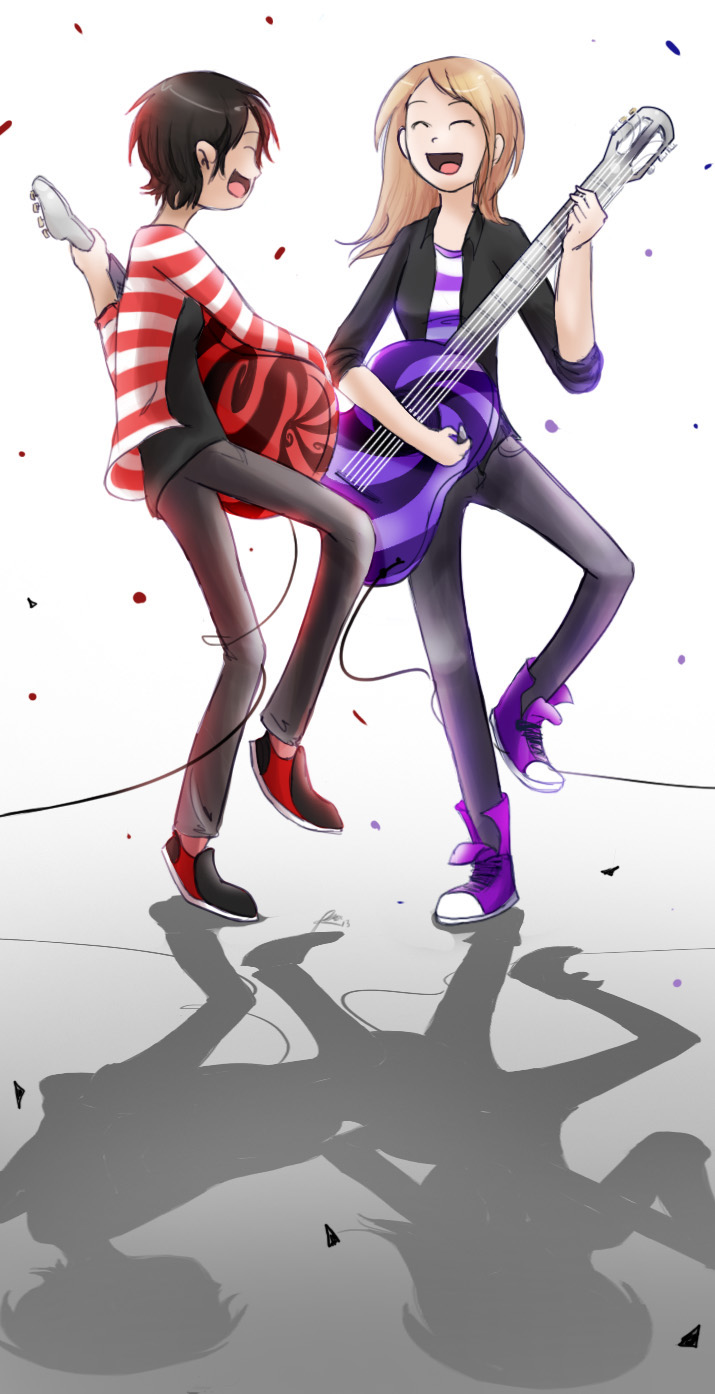 Watch
arttrade with

in exchange for this
Chocoreaper-ArtTrade-420822974
She wanted both of us rocking out on guitars.
I sorta followed the background & concept from
this pic
©
Chiyingzai
which I've seen a few months ago

so sorry. It's probably cuz her request reminds me of that picture. Purple and red and guitars and all.

Reply

oh my gosh I love this

you have no idea how much bandgeek talks about you all the time and loves your art

whenever we get together in person you're the one deviant she always shows me art from!
Reply

thaaaanks

really? i didn't think i was a somebody enough to get her talking about my stuff to you

i'm honored.
Reply

Oh
My
God!
This is so awesome. I really love this. All the colors and the shiny look.
I feel bad now because iI don't think mine while be any where near as good.
Reply

/sigh
Ah well alright. At least youre gonna manage to color your piece somehow, and i guess copying someone's drawings get me to match up to the quality of the original drawings.
Reply

I was listening to Vox Populi while staring at this. It is a good combo. I'm totally drawing us in Na Na Na shirts for our cover. (Or should we dress up as two of the Killjoys? I call Fun Ghoul!)
Reply

Ahaha i still have to yet listen to it

DO US IN NA NA NA SHIRTS! I can submit it in the nanana blog and maybe i will draw something in return too
Reply

Will do! Any color preference to the 'NA NA NA' letters on yours?
Reply

red would be ok, eventhough i'd settle for the original pink/magenta
Reply