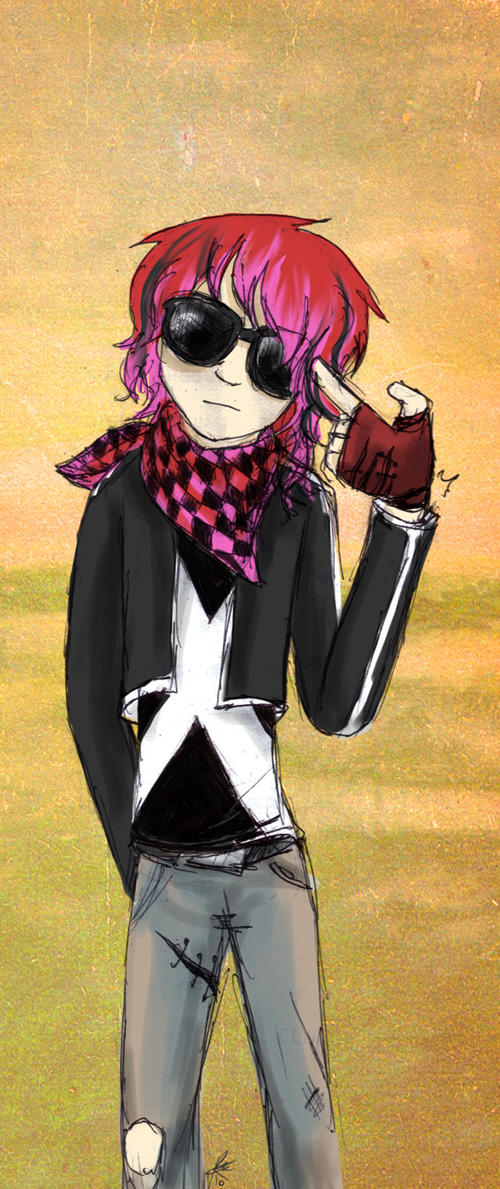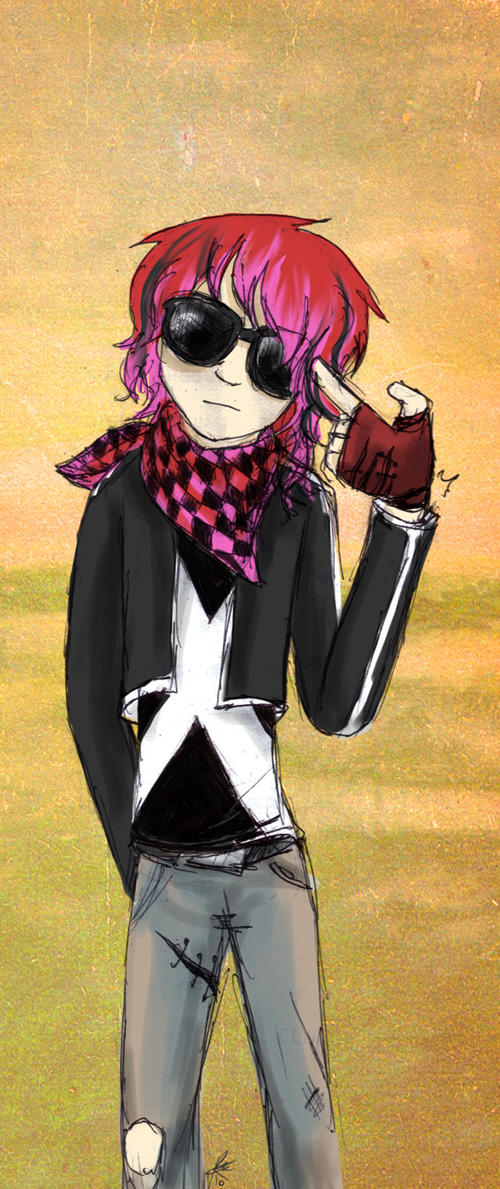 Watch
Again i drew this when I was bored n procrastinating.
He/she doesnt have a gender and name yet (yeah, looks like a boy n a girl at the same time) n sorta looks like a combination of Party Poison n Julian Casablancas in The Lonely Island's Boombox video...
*sighs* where have my originality gone?
maybe I should change the shirt... or the hair...
And sorry if the outfit doesnt scream 'killjoy' much... i was basing his/her look on my 2 scarfs (red & pink n both checkered) so thats why (s)he has red hair with pink bangs. Oh n my sunglasses too (that I bought from Bali)
(s)he's also featured in here
[link]
unnamedkilljoyOC(c)me
background (c) ~
valkiria-stock
------------
EDIT:
~
GlorysRevenge
suggested the name Easy Arsenic. But when I went to the Killjoy Name Generator it gave me Exterminator Narc.