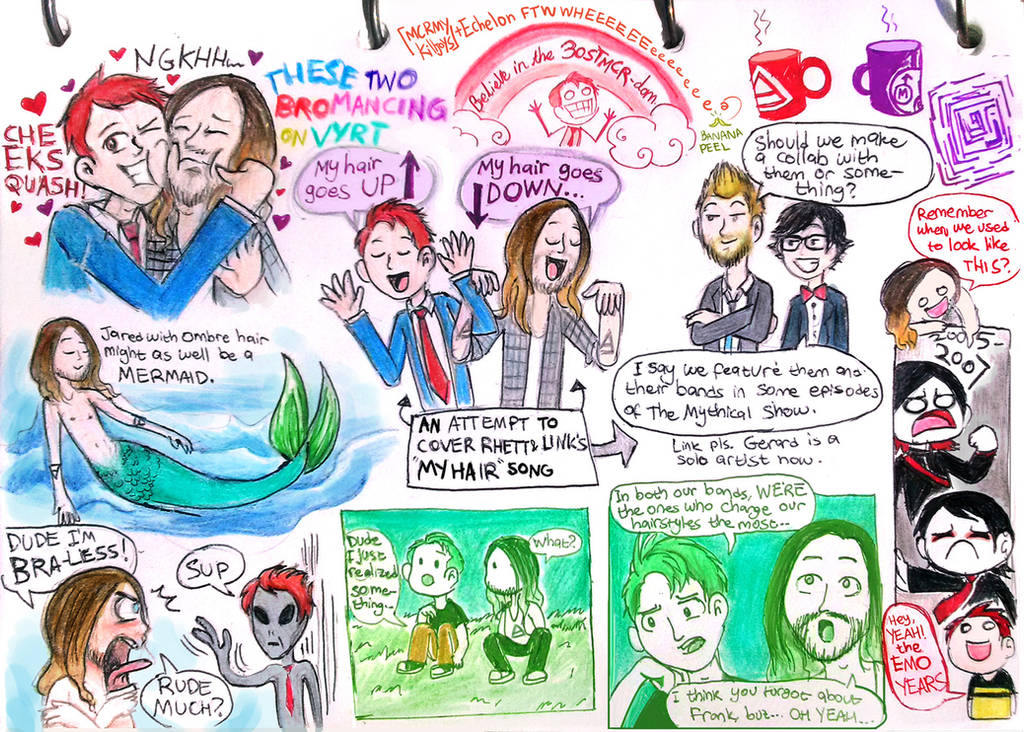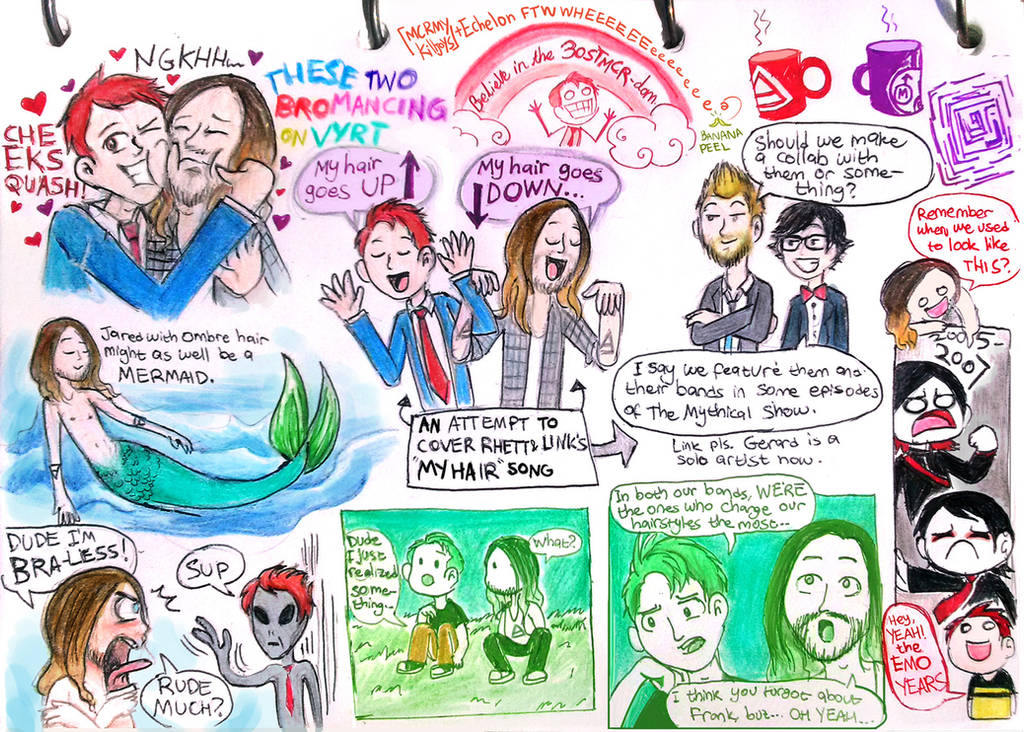 Watch
Because
run-it-bam14
showed me these tweets [
X
][
X
][
X
][
X
] of when Gerard joined VyRT and basically "flirted" with Jared. G also believed in that MCR and 30STM have some sort of connection and there's tons of the people in the Echelon and the MCRmy who approved of that

The bromance is strong within this one.
Lol mermaid ombre hair.
And while their hairstyle's still like that it would be perfect if they sing Rhett & Link's My Hair song.
I was planning to make a comic on that soon but for now my head is filled with doodles, so doodles it is.
Gerard, Jared, Rhett & Link (c) themselves