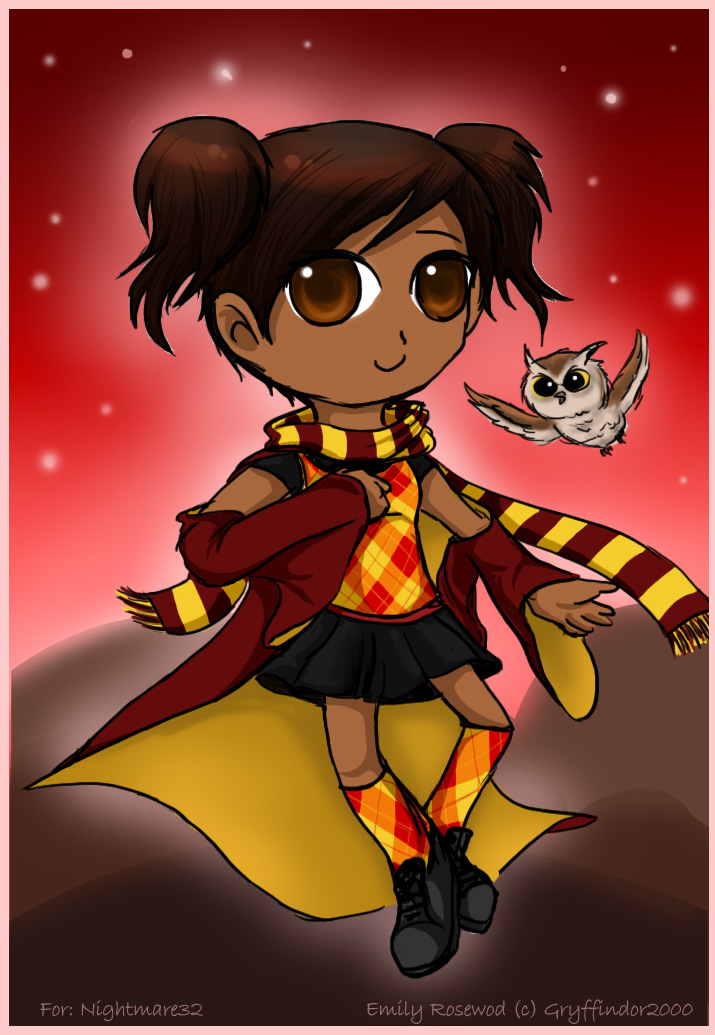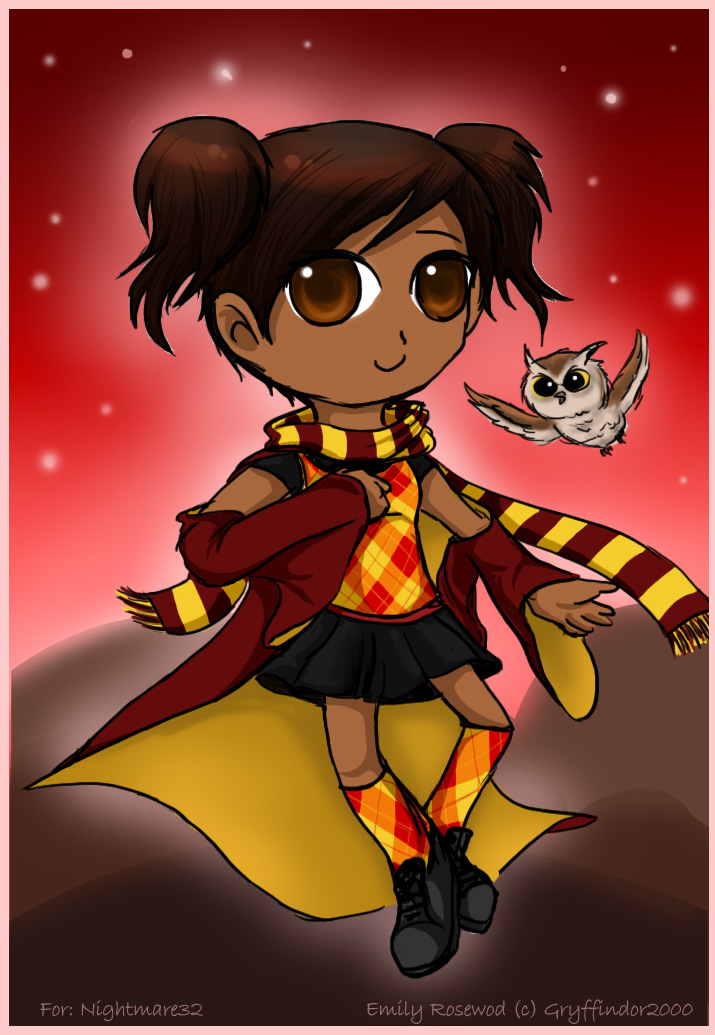 Watch
Arttrade with ~
nightmare32
She asked me for a chibi version of Emily Rosewood
[link]
a Hogwarts OC of ~
gryffindor2000
Yeah... sorry the background sucks... i dunno how to make it prettier.
THAT. EFFING. OWL.

I WANT.
There's gonna be another version... cuz i thought her eyes were purple at first so I purpled everything here
[link]
there's also another Emily Rosewood pic by ~duskofinnocence [link] but it has no color reference at all...
Emily Rosewood (c) ~
gryffindor2000

Reply

the owl was there!!when i made it!!!
Reply

This chibi is really adorable. You did a great job with the details of her and her clothing. The owl is a nice touch too.
Reply

the details got me thinking at first XD but I managed to do them anyway...
the owl IS there in the character reference pic so i made it =]
Reply

Reply

Nice...and I WANT THE OWL MORE!!!!
grrr...
Reply

Reply

Reply

Reply

OMG OMG OMG YOU GOT her PERFECTLY .

Reply


thanks

i thought her eyes were purple at 1st n i changed it to brown XD
Reply

thank you shes wonderful maybe gryffindor will ko again
Reply