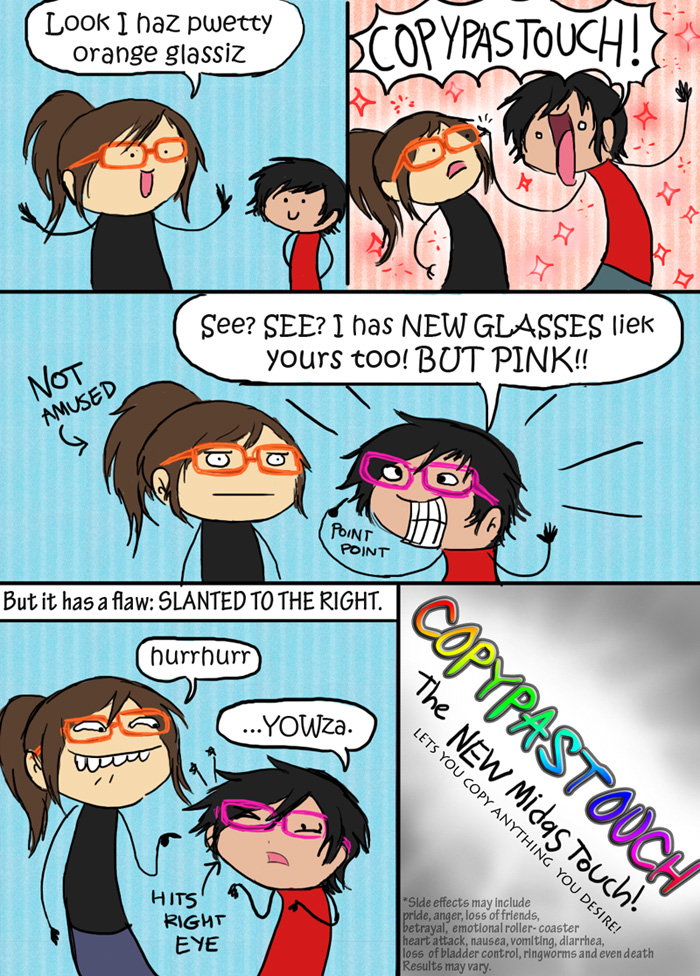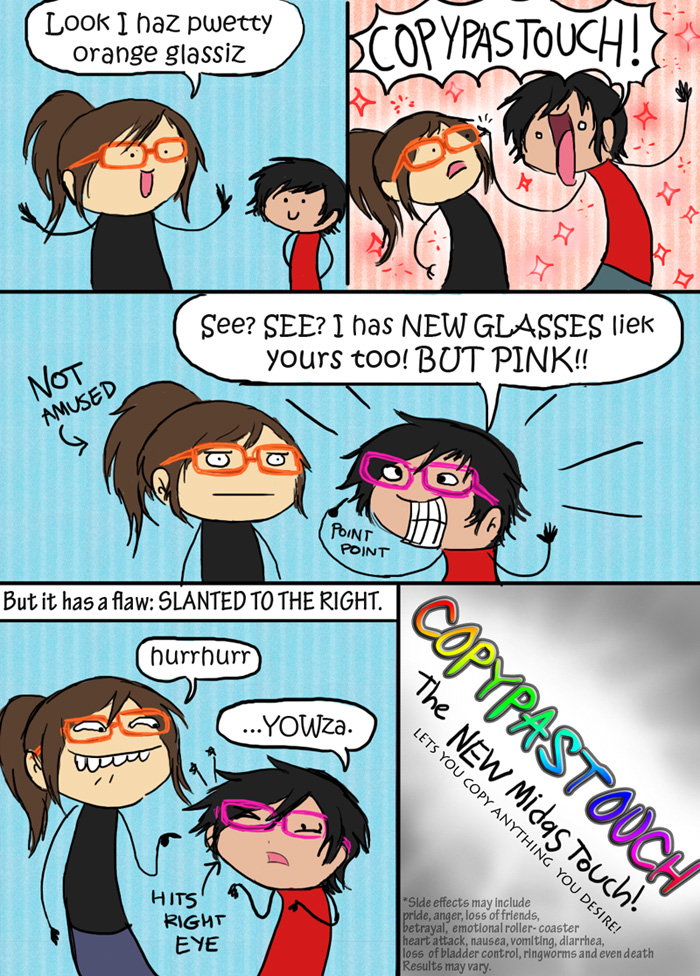 Watch
OMGRANDOMLAZYCOMIC

Inspired by one time when I got my new pair of spare glasses and it sorta reminds me of

's glasses... cept hers was orange & mine was pink. yes PINK.
and it always hits my right eye everytime I tried wearing it.
So... those characters up there r supposed to be either us or just two random idiots performing teh Copypastouch. Something that I'd like to experiment if it exists for real.
COPYING MADE EASY.
no, it's not rly the new Midas touch cuz it doesnt turn anything into gold, it only duplicates anything you touch. So SLOGAN FAIL. And you can either pronounce it COpy-PAYS-touch or Copy-PUHS-touch.