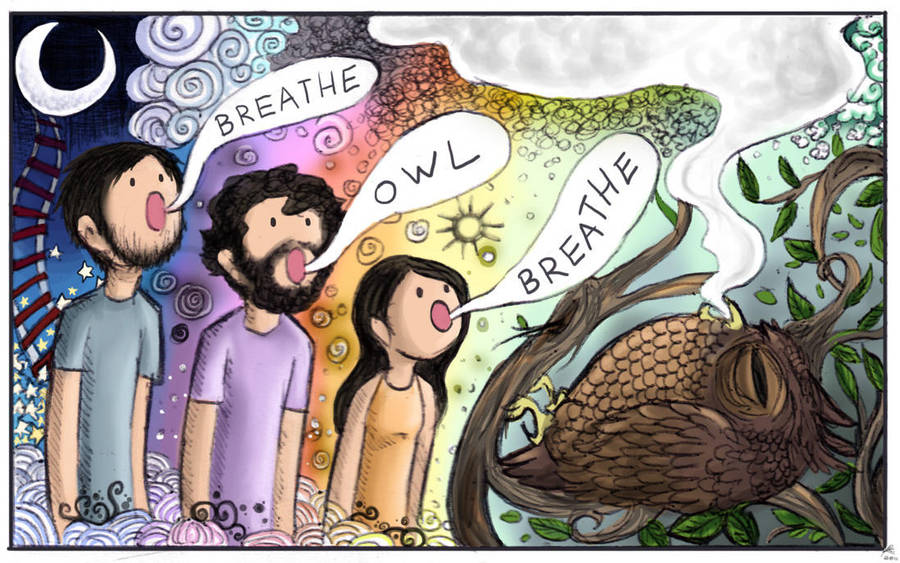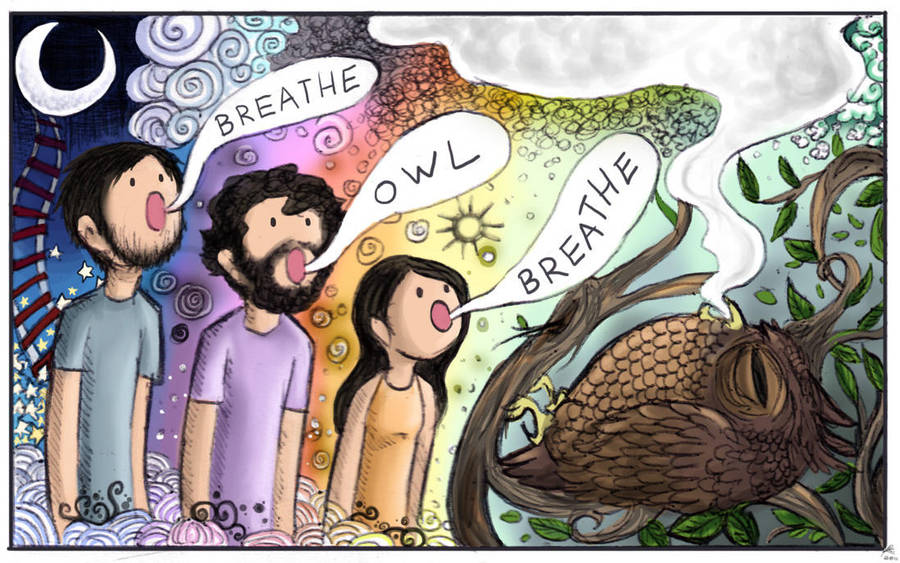 Watch
As told in my journal previously, I bumped into Breathe Owl Breathe while dicking around & trying to put Streampad on my Soup (which didnt work) and I got addicted to their song The Listeners. And now I've gotten a few other songs & they're all pretty whimsical & calming.

I sorta got this idea of drawing them like this one day and this started as a small doodle. And I'm too lazy to fix the lineart in photoshop so I just left it like that & colored it.

(L-R: Trevor, Micah, Andrea & a random owl trying to breathe)

Breathe Owl Breathe (c) themselves
It's so pretty ** Great colors and composition! It really flows nicely.
Reply

THIS IS SO COOOOOOOL

Reply

great work

Reply

awww too adrable x)
i really love it *_*
Reply

Loooooove the art style. It makes owls look so trippy.
Reply

Let's start breathing. Let's start breathing.
Reply

Reminds me of something i would think of while high.....
Reply