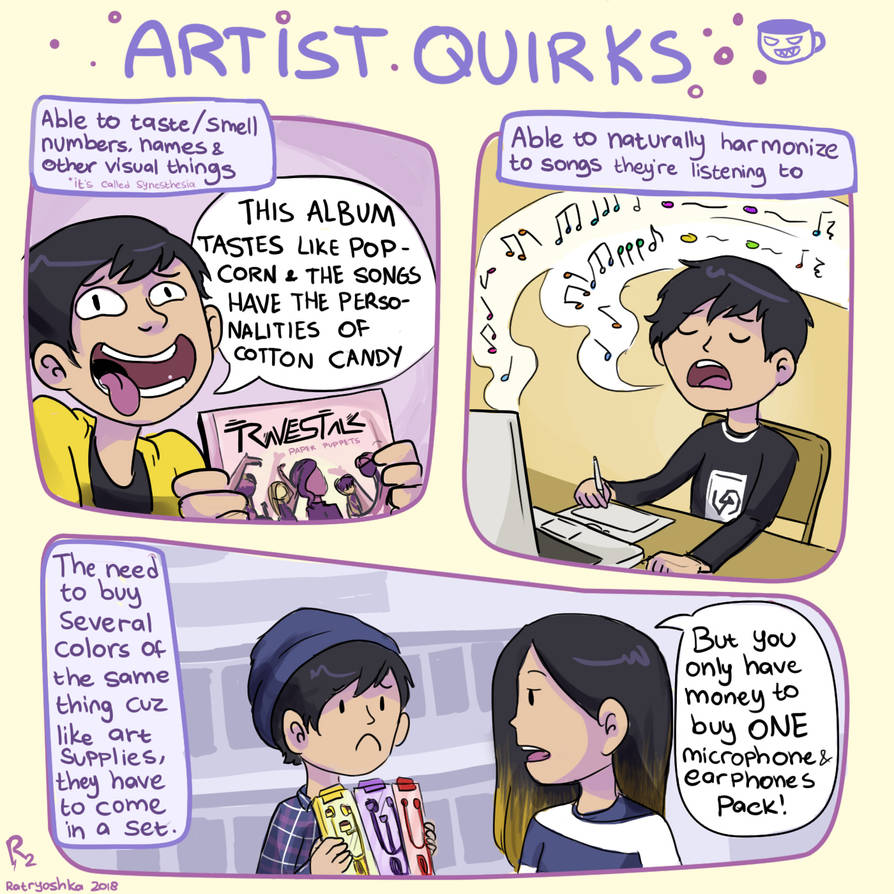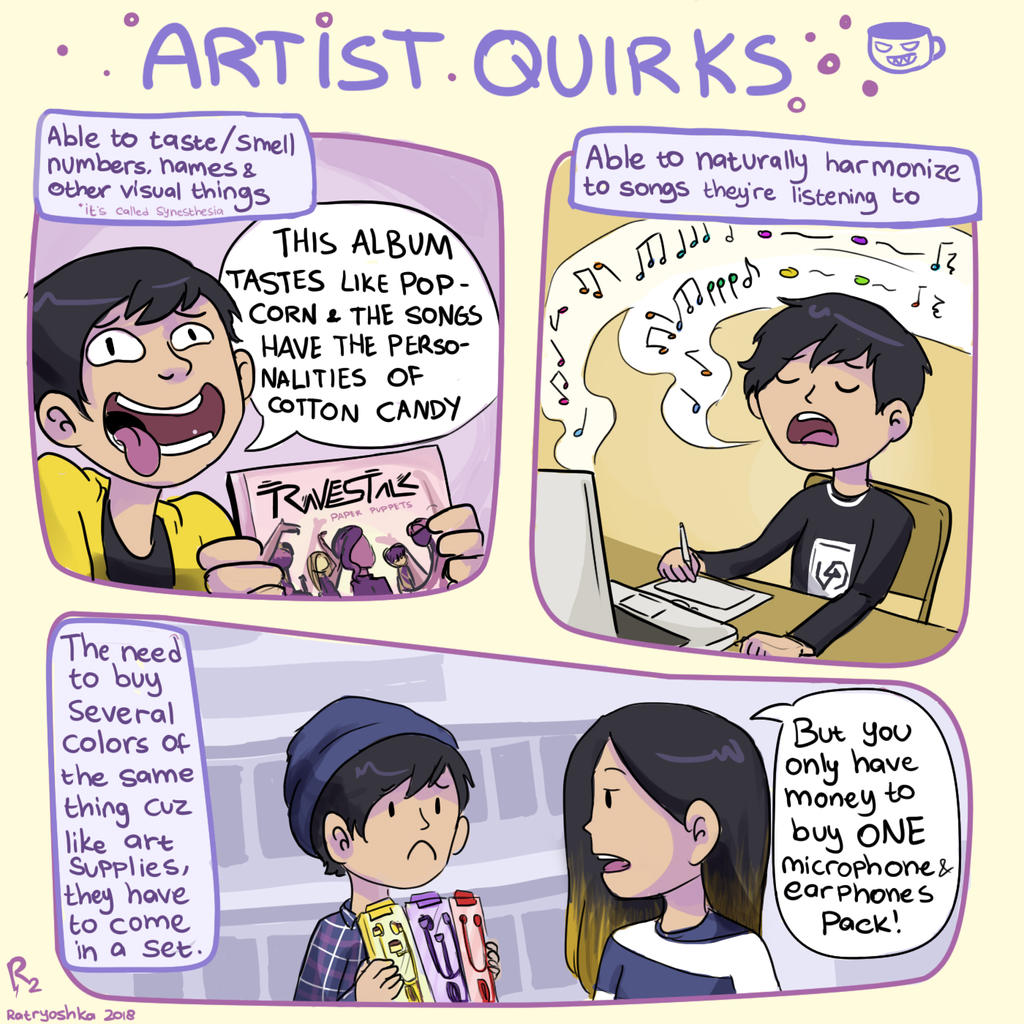 Watch
Did this artist quirks meme thing that's been going on the internet. These are some of mine, you guys probably share these traits too, especially the first one.
A lot of people put slouching posture, face unintentionally mimicking the characters they're drawing, constantly needing coffee & music, etc the really common ones so i can't put those here.

Also the album on the first panel is the fictional band Travestalk from my story Timestamps, cuz i couldnt think of which real life album would taste like popcorn.