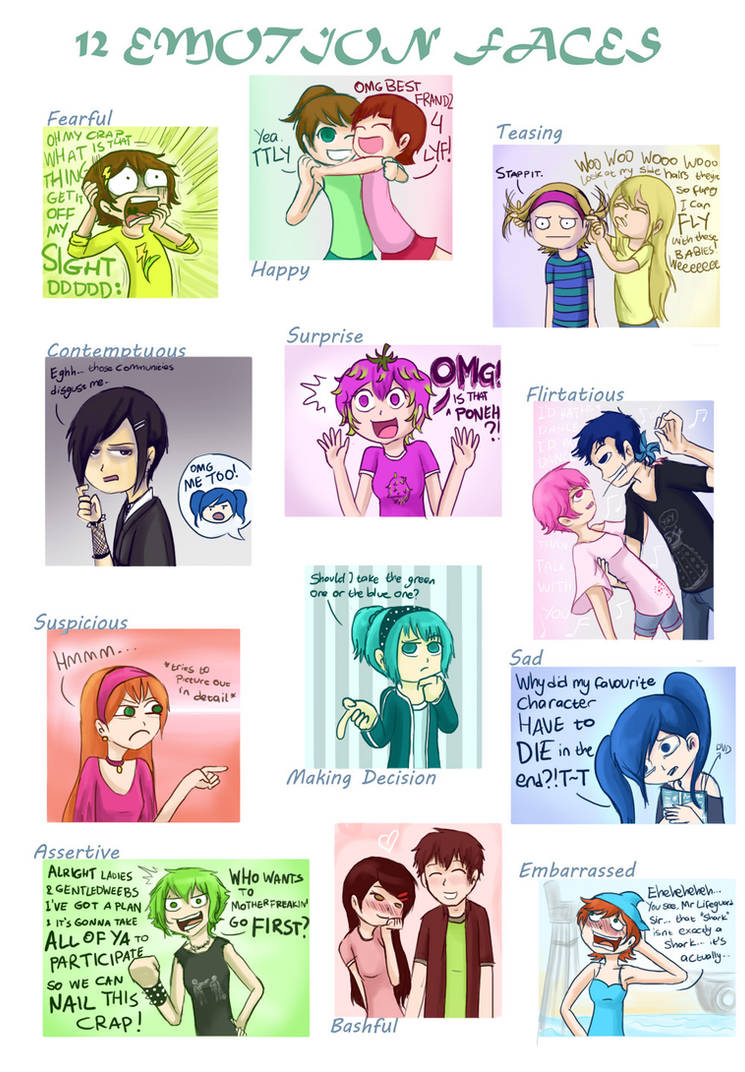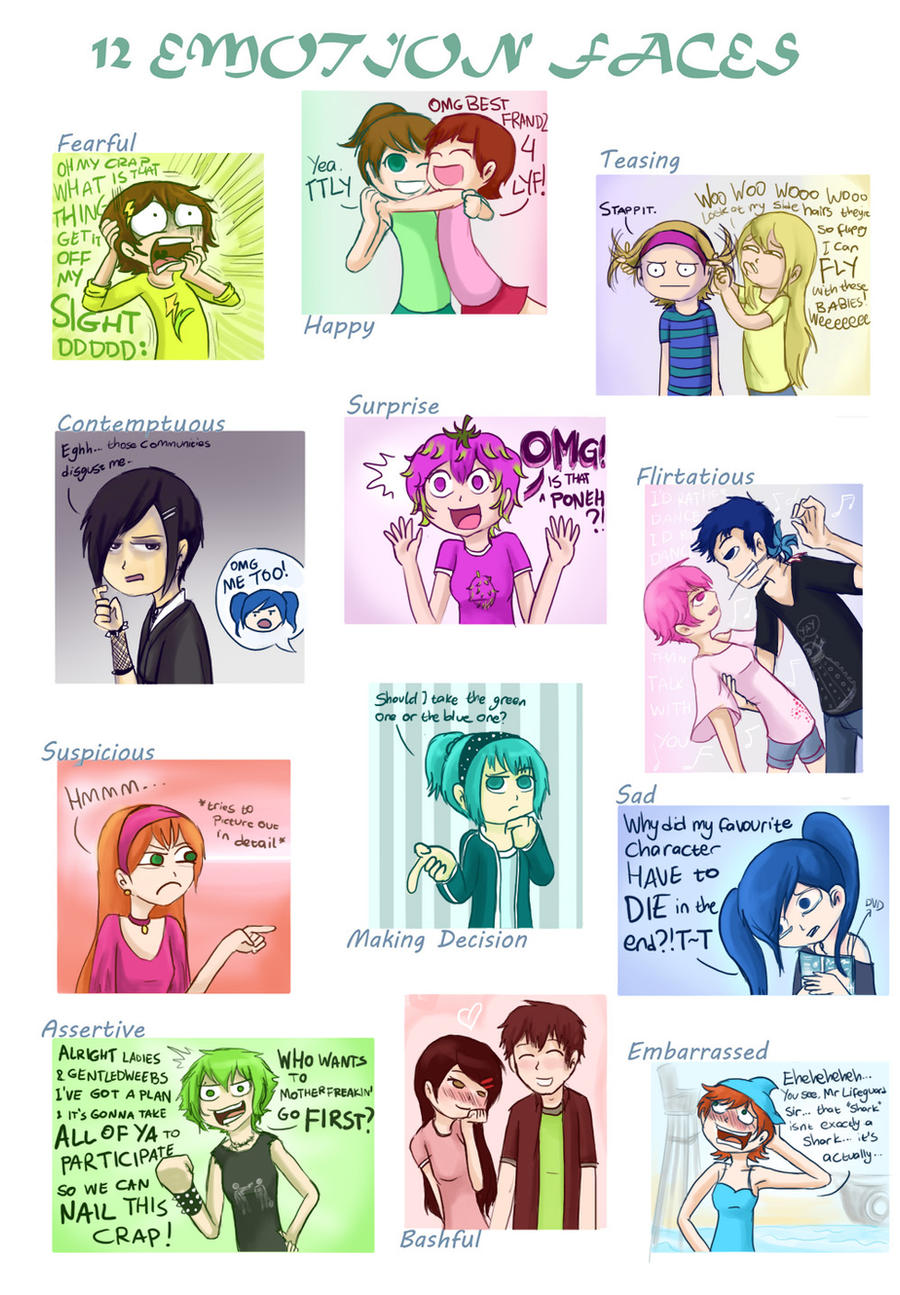 Watch
Original blank meme:
[link]
RULES: You can use whoever, from characters from the TV, comics, animes or whatever to OCs
since ~
myoo89
's also using her OCs for this meme, thought I'd do too since I have a lot of OCs.
Fearful: LightningGrass (she mustve freaked out seeing something scary)
Happy: Kree & Julie, happy that they're BFFs.
Teasing: Petie flapping Tari's side bangs like wings XD
Contemptuous: Kuroi (maybe she saw some goth wannabes? and Blueberry (not shown) can only agree with her)
Surprised: Dragonfruit Girl (havent drawn her in years. and somewhat her expression's not surprised enough -__-")
Flirtatious: Strawberry & Cobalt dancing to Kings of Convenience's "I'd Rather Dance With You"
Suspicious: Meteora
Making Decision: Seattle
Sad: Blueberry, after watching a movie & her favorite character dies
Assertive: Felice, trying to lead the crew
Bashful: Amber, when around Alter
Embarassed: Bluefish Redhead