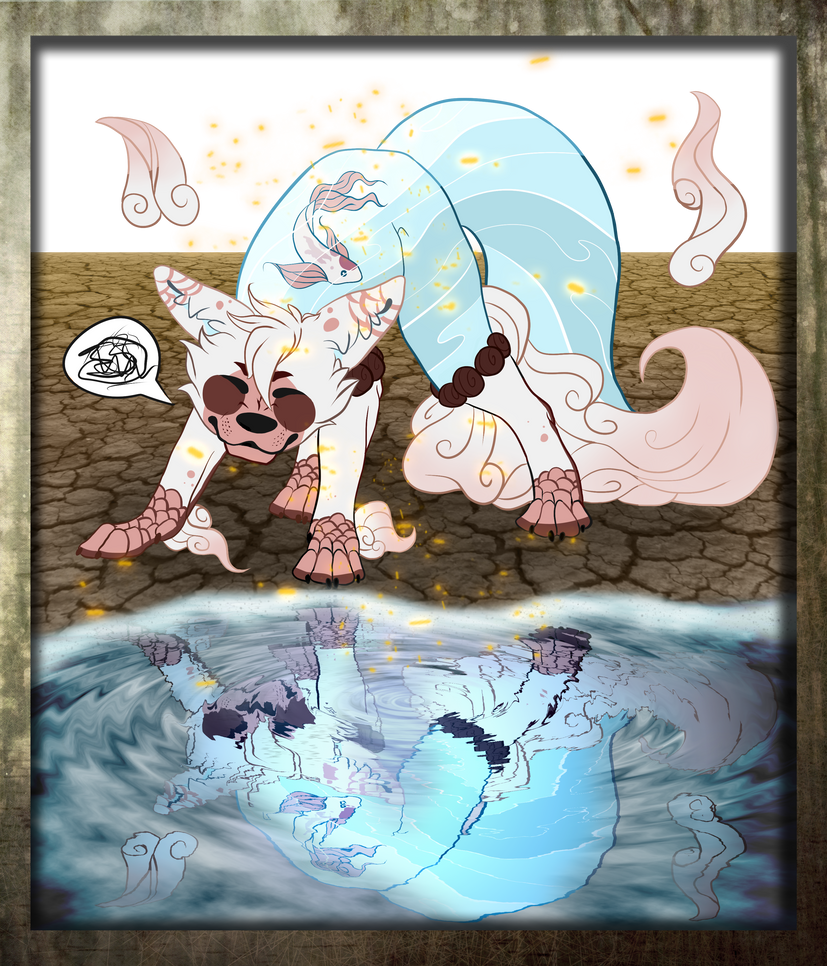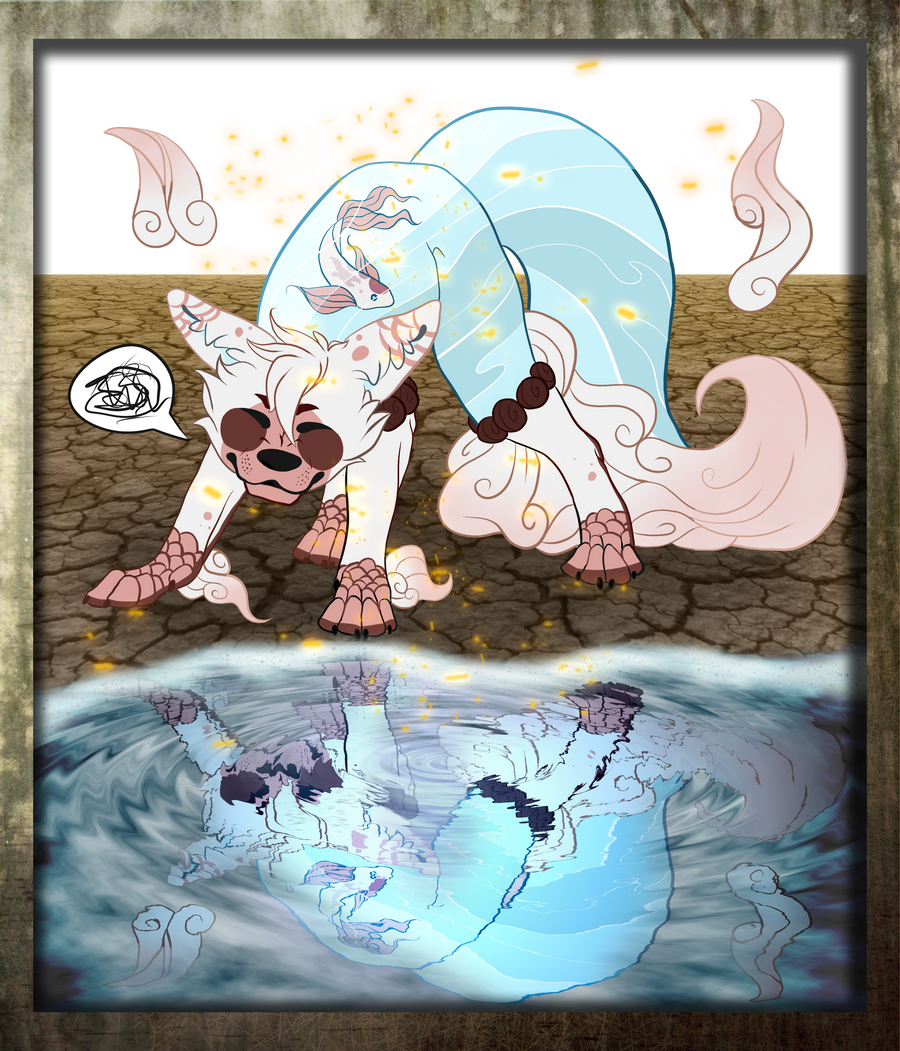 Watch

my 1st entry for the new foxpond adopts! prepawsterous.deviantart.com/a…
i'm not really satisfied with the background because it seems too much, but idk what else i could've done. i'm not good with backgrounds
so here is
Keegan!
(irish: little fiery one)

male

about the size of an icelandic sheepdog

the koi is called
tarang
(hindu: wave)
i wasn't sure if his tail is flow or fall, also i'm kinda confused about the koi, since fish can't survive in fire fox ponds
here's the other ones:
#2
fav.me/d8pgjgq
#3
fav.me/d8qabiz
#4
fav.me/d8qyuoe
#5
fav.me/d8rmw1b

about keegan:
keegan is best friends with glitch, the holographic fennec fox. they met while glitch was having his travel bug and wandered to the volcano where keegan lived, but they didn't really warm up for each other at first because glitch was being his bold self and keegan didn't like strangers. he wanted to protect his territory, however after some time, keegan realized how important glitch had become to him. when he left to travel to other places, the young foxpond missed him so much that he ran after him and joined the fennec in his travels. together they've been all around the world. from the deepest jungle to the darkest caves, the icy norths, where keegan kept glitch warm and cozy and to the neverending deserts, home of glitch. but then it happened. in a moment of abstraction, keegan was stepping on a poisenous snake, which thereupon attacked and bit him. glitch and his family managed to dissolve the poison, but keegan hadn't fully recovered. the fennec cared for his friend 24/7 for more than 8 months, when finally the foxpond was healthy again and they continued travelling. their goal is to see everything (yes EVERYTHING) on this planet and to never part again.

about tarang: glitch and tarang can't understand each other, so they can only communicate when keegan translates. the first time glitch met keegan, the fennec even wanted to eat tarang (which was impossible of course). but the koi and the foxpond are palsy-walsy and when one of them is happy, the other one is too. while keegan was sick, tarang didn't feel good as well, even though the poison didn't affect him. the fish helps his buddy with everything he can. whenever keegan doesn't know what to do or something worries him, tarang encourages him and makes everything alright.
Textures:
cracked dirt by
ElaineSeleneStock
frame tex by
Tatchit