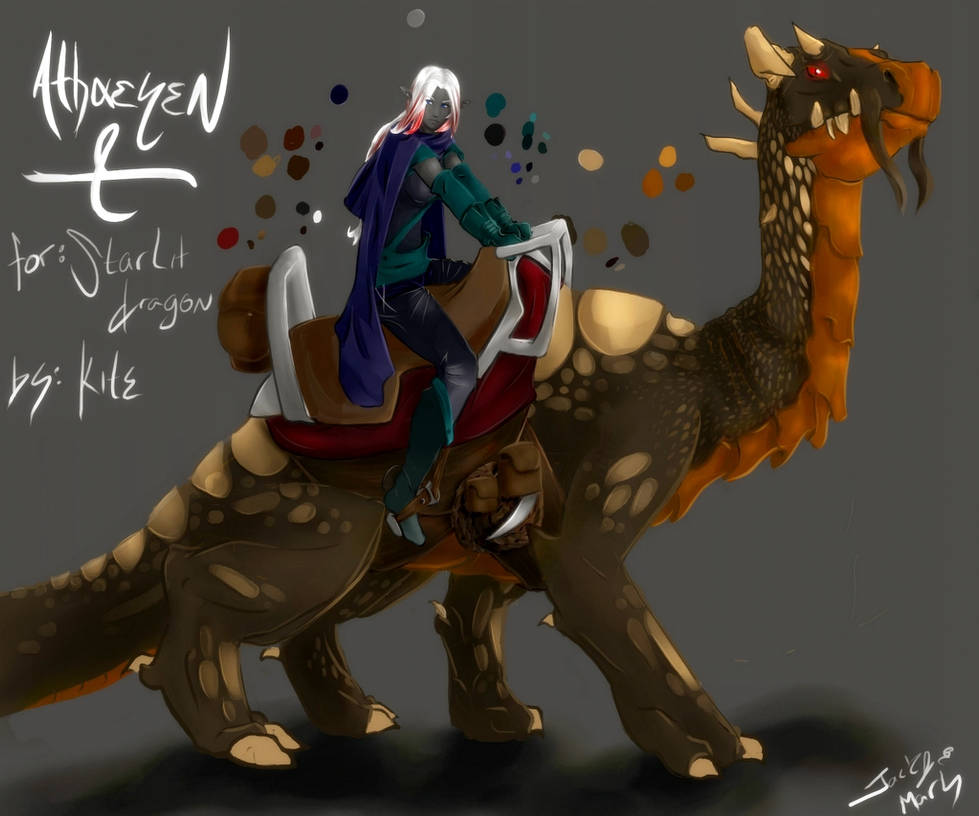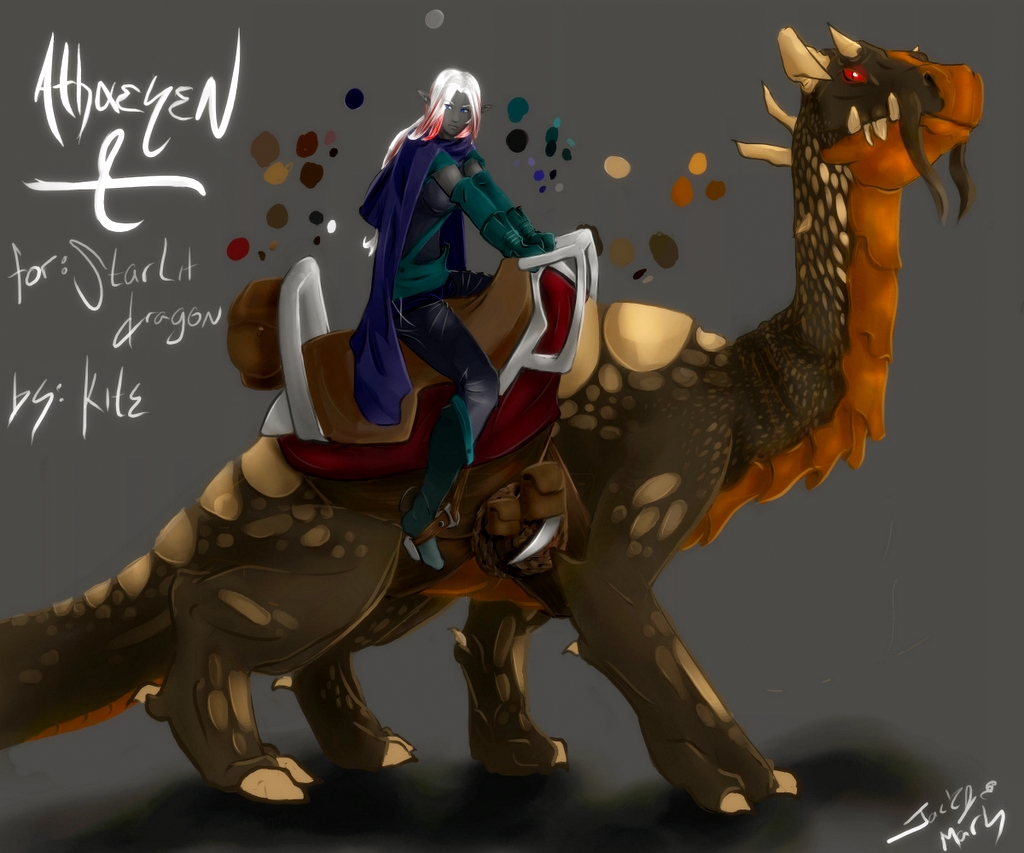 Watch
Another collaboration with my boyfriend, old work.

Starlitdragon had painted a lovely watercolored Black and Bronze dragon for me as an art trade a couple of months ago, and this was my piece for her.

Athaeyen is Starlitdragon's FFRPG character on the Drowtales forum (www.drowtales.com).
I had redone this several times; enough times that, I ended up giving Athaeyen's dragon mount a likeness to the Black and Bronze dragon that Starlit had painted for me.

I tried a different technique with this, one that I'll probably have to refine better. My first piece had black lines that didn't settle very well with the coloring, so I thought I'd try coloring the lines themselves... I'm not satisfied with the level of detail, though.

I'll come back on this drawing someday... Though we always tell ourselves that, right?
References: Dragon figurine catalogue, Starlitdragon's original illustration of Athaeyen
Drowtales worldsetting owned by Kern.
Athaeyen owned by Starlitdragon.