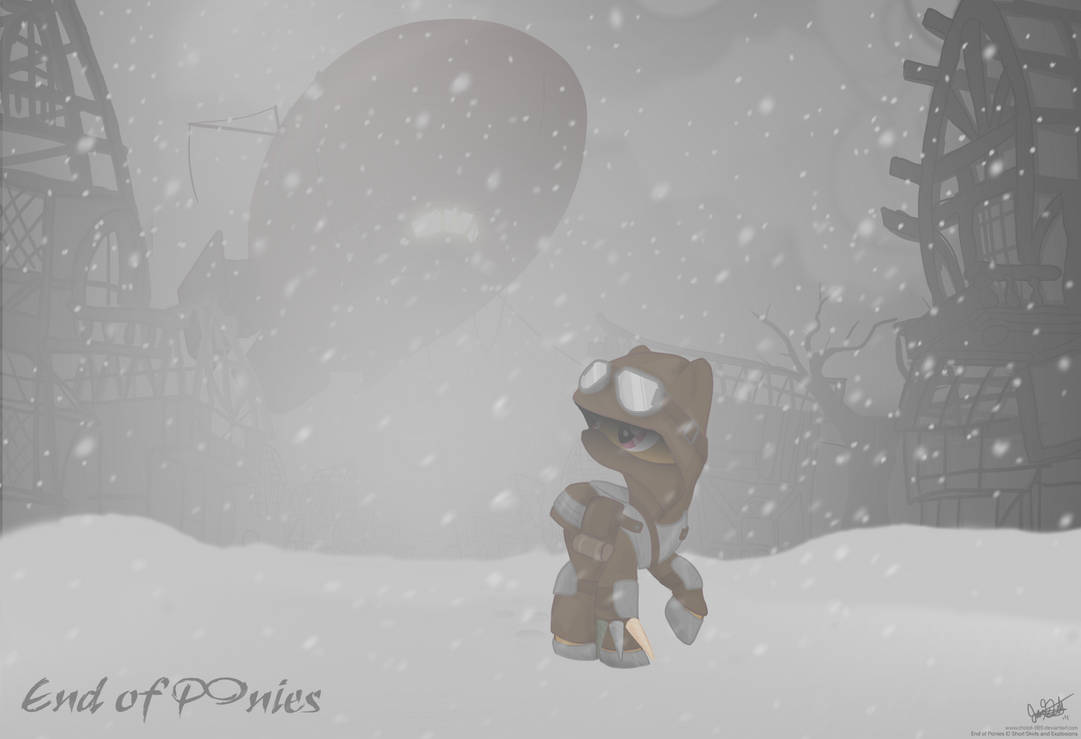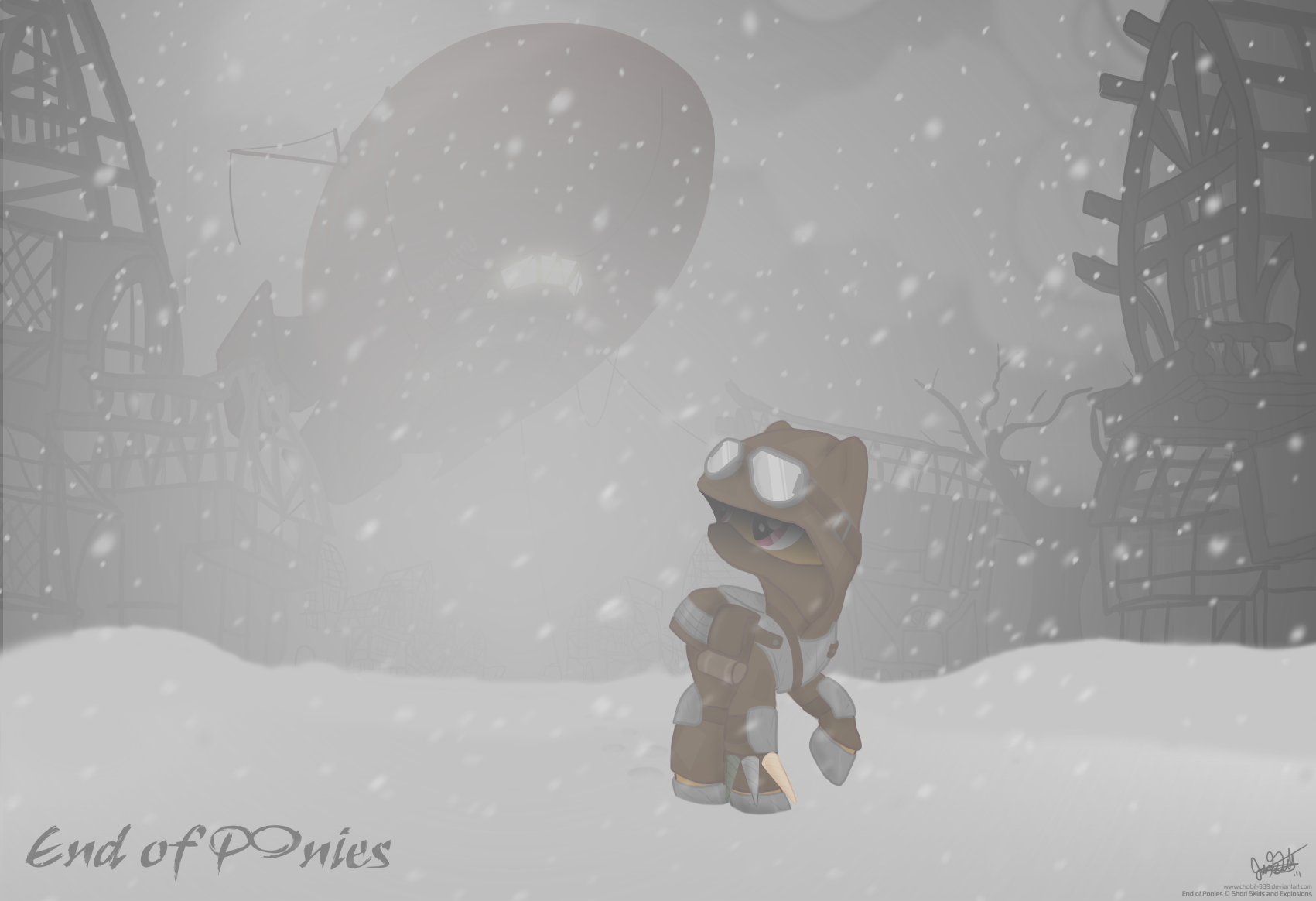 Watch
>>>>>>FANFIC:
[link]
<<<<<<
A horrible Cataclysm has turned all of Equestria into a Wasteland of barren ash and twilight desolation. The Sun and the Moon have been destroyed. Everypony has died--including Princesses Luna and Celestia. But one pony miraculously survives; she is a lone wanderer, the last of her kind, surrounded by menacing creatures that hate her. She navigates the Wastes in an airship and scavenges off the blighted landscape to keep herself alive.
Then one day she meets an old companion who grants her a gift, the chance to go back in time to the warm and sunny days of Ponyville, where her dead friends live in happiness. How far will the last pony venture into these joyous days of Equestria, even if she fully knows that there is no way to change the horrible fate of everypony she loves?
------------------------
This was made for Short Skirts and Explosions' MLP fanfic End of Ponies, one of VERY VERY few things on this planet that has me reaching for a box of tissues when I read it. Painted this up as a replacement for his header image, and because everypony is too damn scared to make fanart.