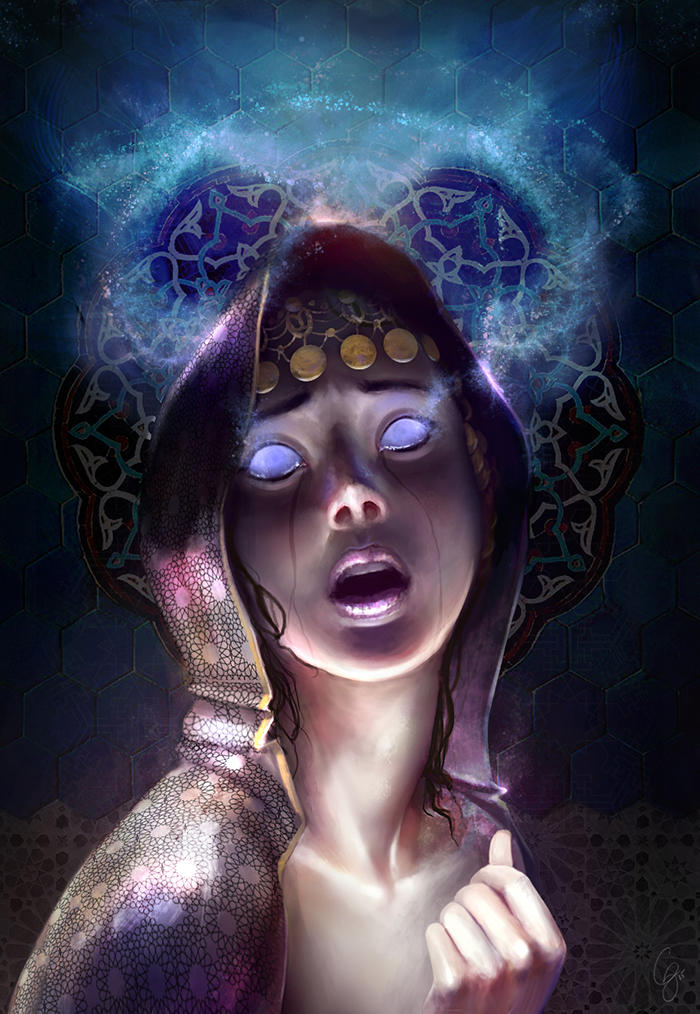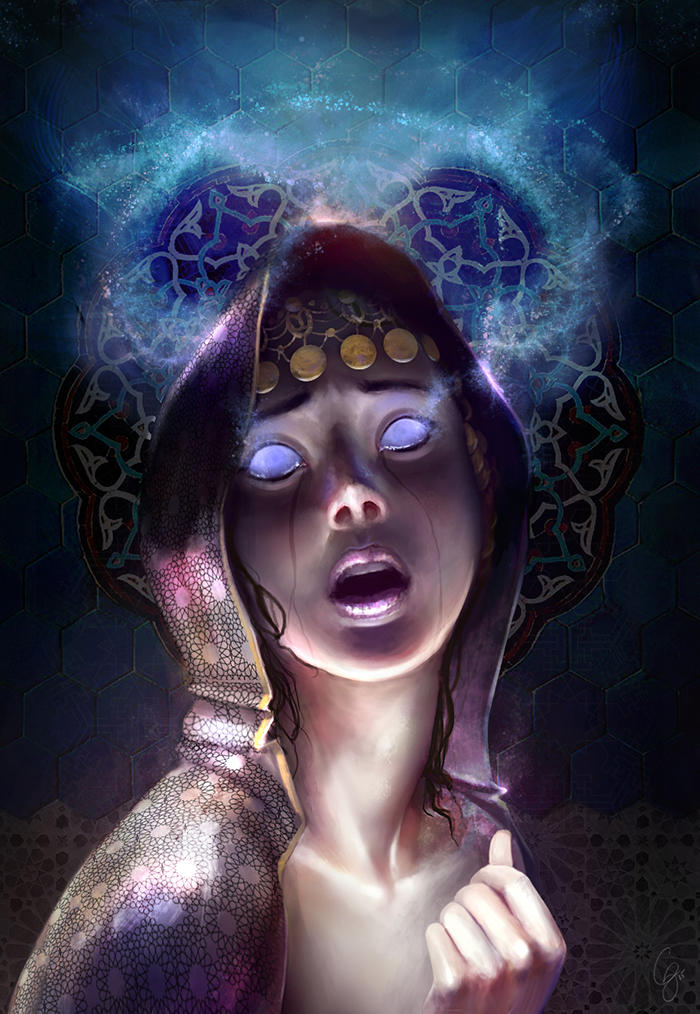 Watch
"For an instant, his saw the shattered presence of his aunt in her eyes, a glaring hopelessness which peered out at him and was gone. But her body moved, a sticklike, thrusting walk. She wavered, stumbled, veered from her path but returned to it, nearer and nearer to the open window."
--
St. Alia of the Knife

Dune © Frank Herbert

You did stunning work conceptualizing this, especially with the colors and lighting. The tears down her face makes it even more poignant. Alia never deserved that. Even in death, Harkonnen got his revenge 20 years later...
Reply

Thanks for checking it out. The scene was so powerful. Alia's story is tragic, and her complexity made her one of my favorite characters.
Reply

Fuck you this is excellent
Reply

Reply

Looked like she has a bra on her head.
Reply

Reply

Awesome lighting!!

Reply

More like scary and beautiful.
Reply