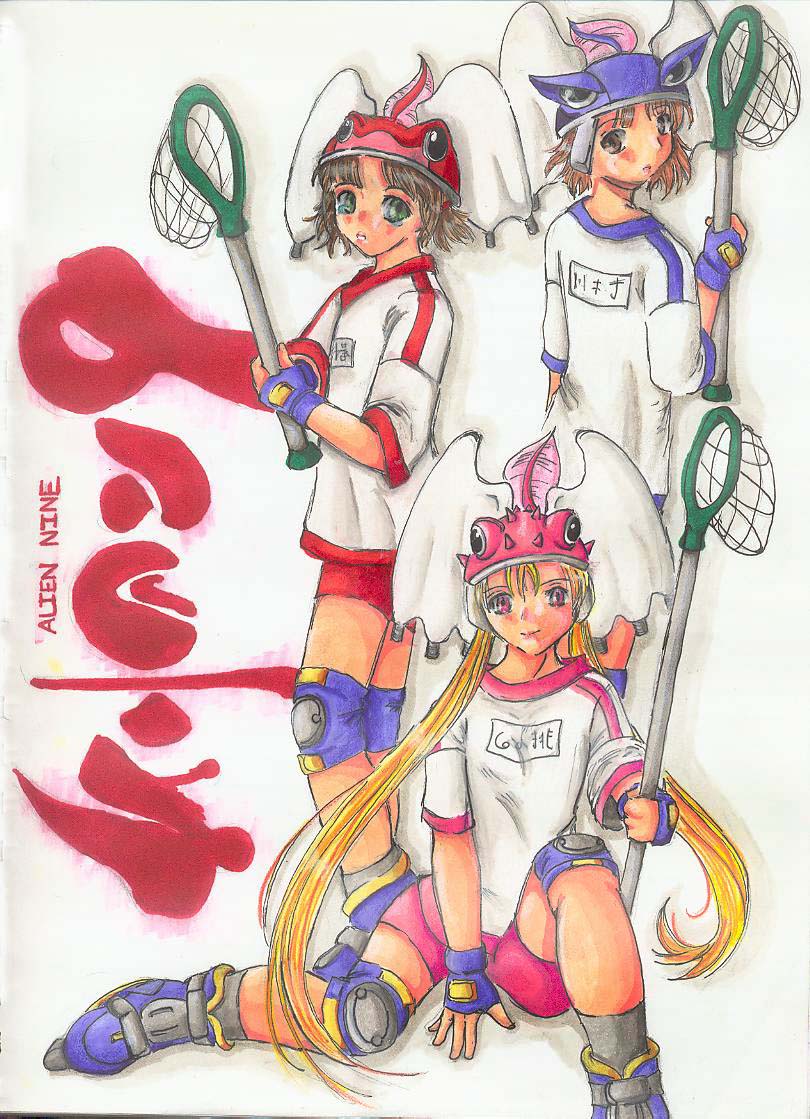 Watch
My scanner killed the quality of this one! But I posted it anyway cause I was glad that I actually finished it!
Anyway for anyone that doesn't know, this is a picture of the main characters of the anime/manga series Alien9.
I highly recommend it!
This picture was inked with copic pens, and colored with copic markers, prismacolor markers and pencils, and faber castel colored pencils.