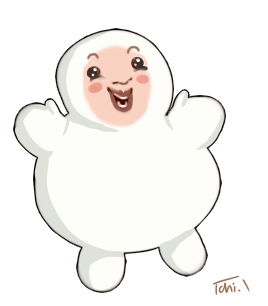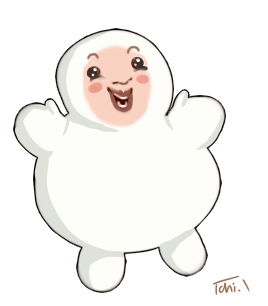 I love finnish comedians. I love them. But most of them I love
Munamies
(finnish for Eggman). He appears in the finnish show Putous.
Munamies is no ordinary egg. He may be small, but he has a big soul. And he's really adorable!
Youtube:
[link]
That voice. I'm dying from the amount of cuteness!
I WANT A SUIT LIKE THAT SO THAT I COULD TRAVEL ALL AROUND THE WORLD AND AID SICK CHILDREN WITH JOY
And when he was bouncing on the trampoline in the last show, and driving kart with Sui-Hing...

if you want to watch it, go here and choose "Sui-Hingin läksiäiset":
[link]
There will be some ads, but it's worth it. ;w; I hope you will be able to watch it.
Okay, I probably killed all the cuteness that Munamies is with this drawing, but still. ;___;
And no, you may not use this for the contest that MTV3 is holding, where you have to draw your favourite character to win tickets to the finale. Draw your own.