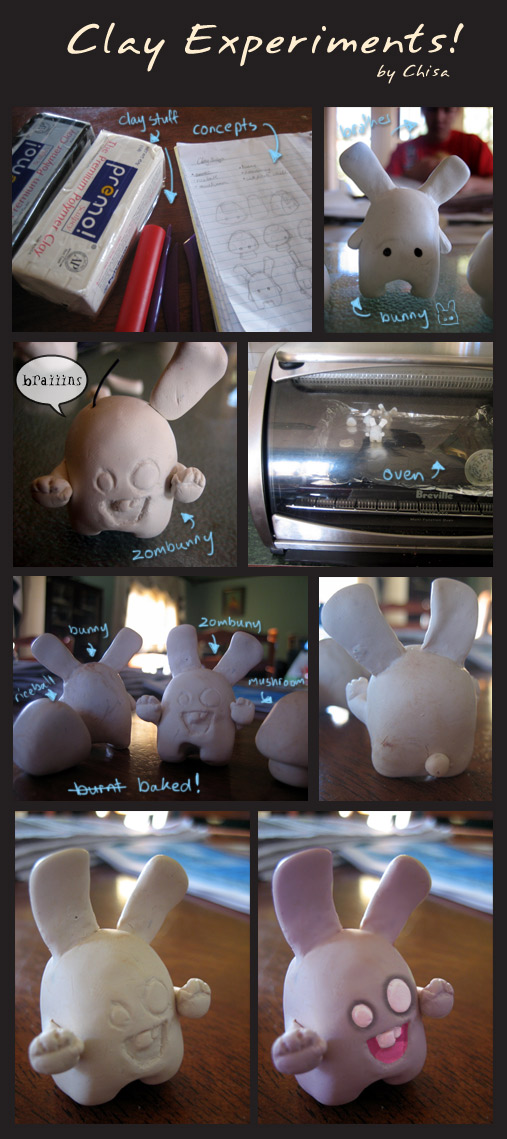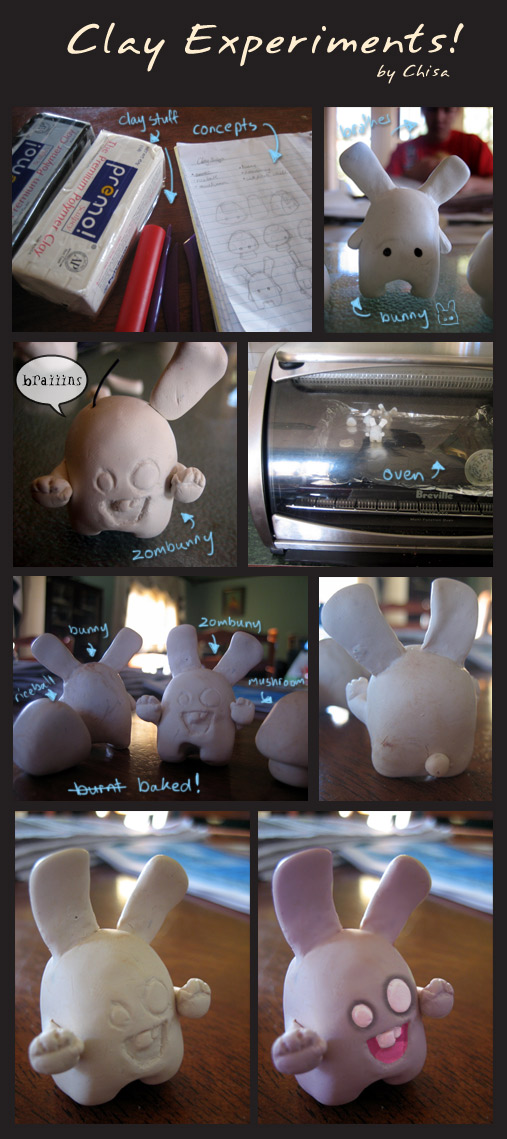 Watch
My boyfriend got me some clay for my birthday, so I cleared today to mess around with it. SO MUCH FUN! I think I'm getting the hang of it; might try something a bit more complex next. The last photo is just some Photoshop magic; I still have to buy some paints to paint them.
My Zombunnies first appeared here:
[link]
and are heavily based on the rabbids from Rayman Ravin Rabbids.
The other bunny is from
[link]
and will be painted cute and white like that