COMMISSIONS
Hello and welcome!
This journal is made to show the standard prices for my sculpted commissions. If you have any questions or would like to request a commission, please note me here, or contact me at my Facebook page here >>
[link]
I tend to respond more quickly to Facebook messages.
Please read my Terms Of Service >>

Commission Terms of ServiceBy requesting a commission from me, you are agreeing to my terms of service. Please read these terms completely before requesting a commission.
These terms are written primarily for use with sculpted commissions, but the same basic principles should apply to all commission types. If you have any questions about these terms, please ask for clarification. I will try to make them as clear as I can.
PAYMENTS
All my prices are listed in USD. Buyers are responsible for checking current conversion rates to see how much a commission will be in their currency.
Unless otherwise agreed upon, all commissions are paid for though paypal invoicing. I create an invoice and send it to you, and you pay.
Payment plans MAY be accepted for larger commissions at my discretion. In most cases, I will require a 50% payment before beginning work. The commission must be paid for in full before I enter the 'Painting' stage (outlined in the Commission Flow section below)
If I ha
By requesting a commission you are agreeing to my terms of service!
A breakdown of my commission types can be found below. All prices are in USD. All shipping prices are ESTIMATES and are subject to change depending on location and packaging needed for each commission
---
SUSHI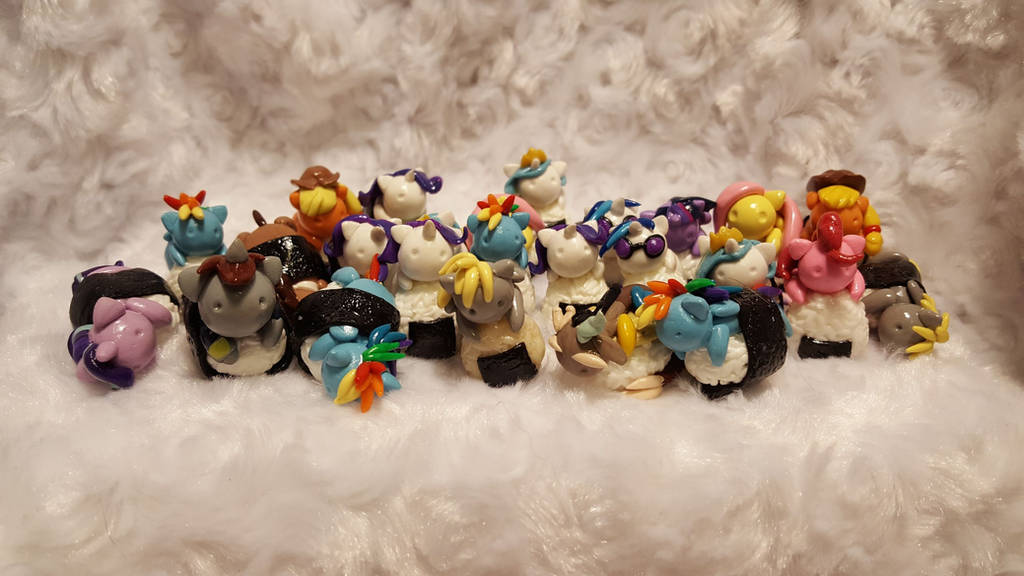 Custom sushi = $15
Any character can be made into a sushi. There are two style options. Nigiri: the character lays over a rice ball and is wrapped in nori/seaweed like a traditional nigiri sushi. Onigiri: the character lays over a triangular rice ball with a small bit of nori at the bottom of the rice ball.
Sushi can be made into pendants or key-chains at the buyers request.
There is no additional charge for complex characters or accessories, but I reserve the right to deny any accessories and details. These charms are meant to be simple, so many details will not translate well.
Shipping ~ $3 to $3.50
---
SCULPTURES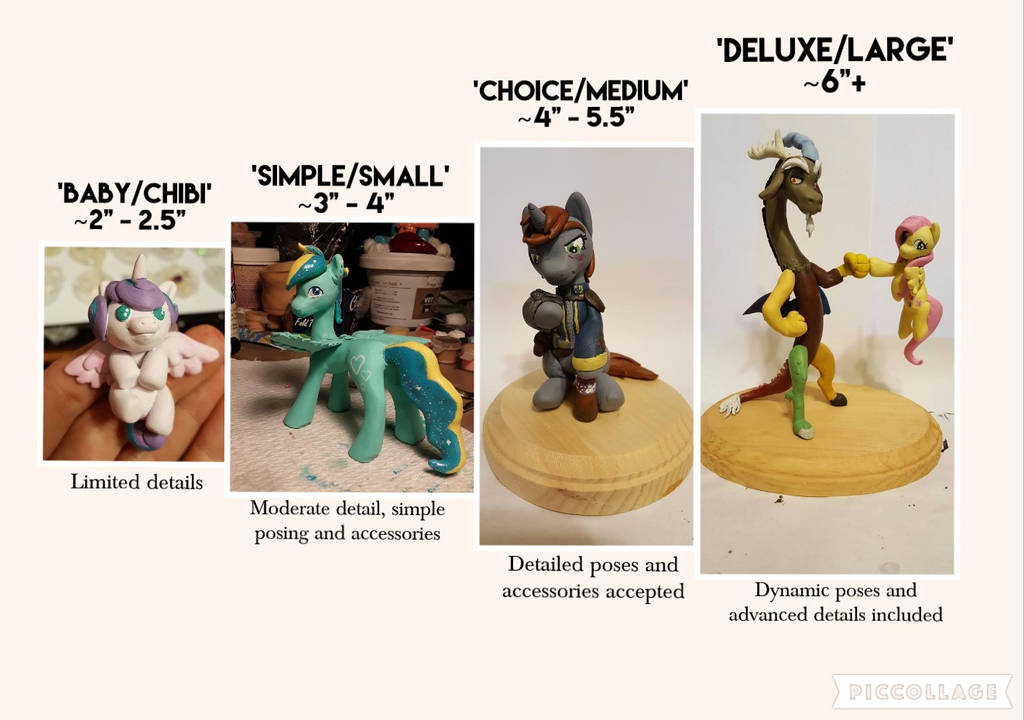 CHIBI = $30+
Chibi sculptures have limited details, no intricate painted designs, or complicated accessories. All extra detail can be negotiated.
Shipping ~ $5 USA, $7 international
SIMPLE = $80+
A standard pony, feral character, or chibi human/oid sculpture.
Examples of additional costs:
Spread/detailed wings + $15
Clothing on feral character/complex clothes on human +$10
Base +$5 and up
Props +$5 and up each
Shipping ~ $8 USA, $12 international
CHOICE = $120+
A larger, more detailed sculpture. Includes more intricate details, props, etc within reason. Base includes
Shipping ~ $11 USA, $15 international
DELUXE = $150+
Big details sculptures that really let us both test our creativity! Base included.
Shipping ~ $15 USA, $18 international
Adding extra characters to any sculpture type is +60% of the base price! Extra characters are sculpted together, NOT meant to be two separate sculptures.
---
PLAQUES
SMALL = $30-40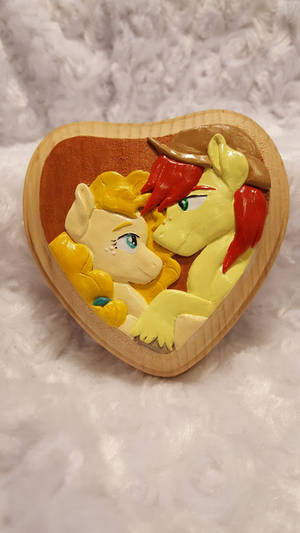 Small plaques measure 4-5" on average.
Common shapes include heart, circle, square, shield.
There is no extra charge for extra characters or details, but I reserve the right to refuse overly elaborate or complicated designs, or to request you move up to the next plaque size to fit your commission.
LARGE = $70-80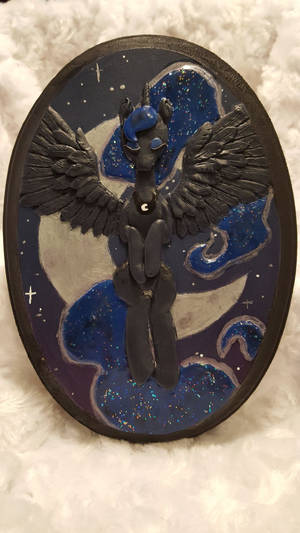 Large plaques measure 6-8" on average
common shapes include oval, square, rectangle, shield
EXTRA LARGE = $100-120
Extra large plaques measure 12-15" on average.
Shipping for plaques ranges ~ $5 to $12
All plaques come with hooks on the back so they can be hung for display.
The price range of the plaque indicated the amount of detail in the paint job. Plaques with a simple metallic of faux woof finish are on the lower end, while fully painted plaques as shown above are on the higher end.
---
SNOWGLOBES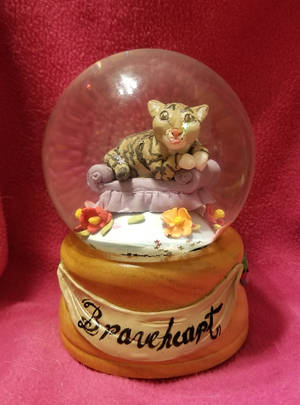 Snowglobe base price = $120
Basic snowglobes include a custom hand sculpted figurine inside a glass snow globe with a wood base. Comes with white 'snow'
Additional figure inside globe + $10
Glitter instead of snow + $3 (per color/shape. Message me for link to available shapes)
Music box inside base + $15 and up (message me for info on available tunes)
Painted base + $5 and up depending on complexity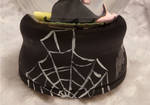 Simple sculpted elements on base + $10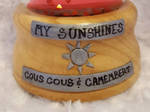 Detailed sculpted elements + $20 and up
Shipping ~ $18 USA, $26 to 35 intetnational