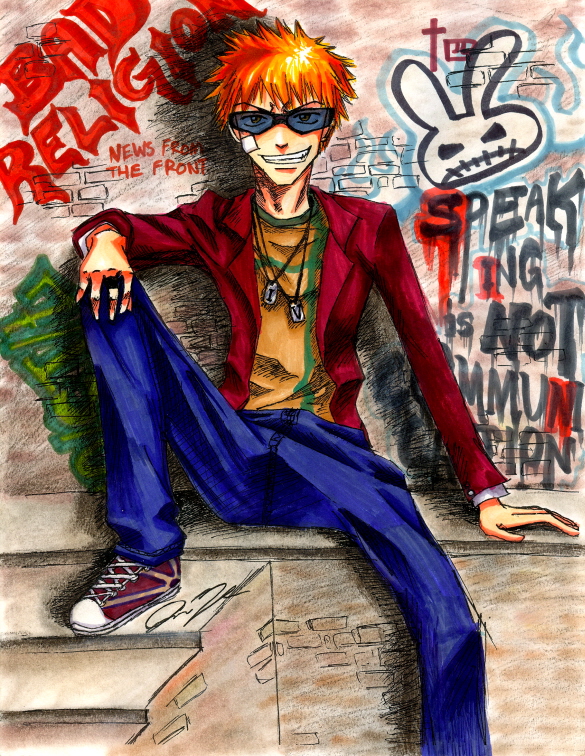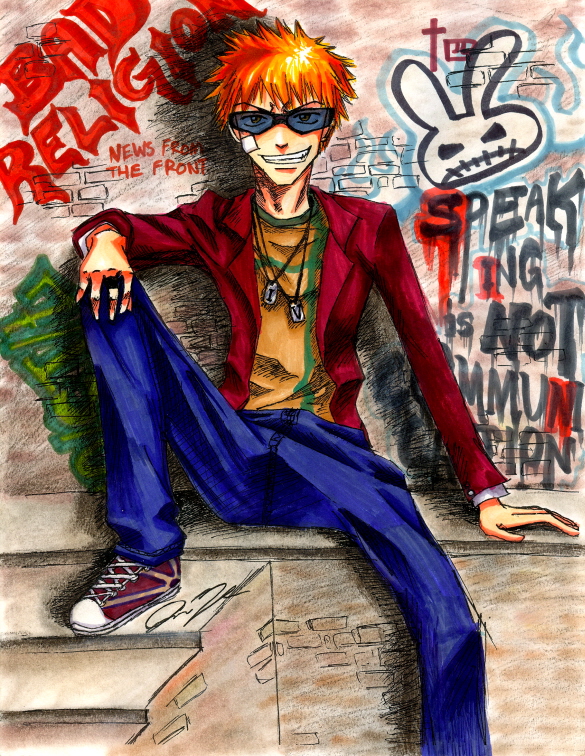 Watch
OK, so I need to finish my art dump, and it's Thursday night, so what the heck. I drew this a while ago and it took a bit to getting around to coloring it. But I really enjoyed working on this piece.

I can't draw poses (freehand) for beans, so I found a guy sitting like this in a fashion magazine. I thought it would make a good pose, so I drew Ichigo sitting on a wall thing. Yeah, I copied the wall thing from the magazine too... >> Anyway, hope you guys like it.

The graffiti in the back has meaning--it's not just random scribbles. The bunny is from one of the manga chapters, the words "Speaking is NOT Communication" was on one of Ichigo's shirts, Bad Religion's the band which did Ichigo's theme song (written just under the band name), and the numbers are Ichigo's birthday. If you're wondering where I got this, I have mangas 1-4, and I flipped to random pages to see what I could find. XD Like I said, I had a LOT of fun with this.

Ichigo belongs to Kubo Tite.