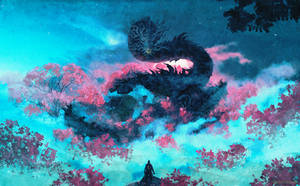 You can support me if you love my work
Just a way to support my work :)
---

Knightober 3 - Dark-on-Light
Description
"I knew my friend was not speaking the truth. I knew he would not be able to protect me forever. And yet, I had hoped that at the very least, it would be true for himself."
--
Knightober Day 3 was a challenge to complete. The original concept did not flow as I wanted it to, and it took quite some time to do!
Tomorrow, I shall take it a bit easier.
Hope you enjoy it so far!

Check out my Knightober series
HERE
:
Image size
800x1131px 1 MB