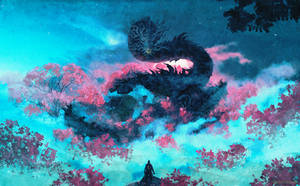 You can support me if you love my work
Just a way to support my work :)
---
Suggested Premium Downloads

Knightober 27 - All are gone
Description
The blade cut through the wraith's body as it threw itself between the knight and its beloved. How could that knight have dared attack her?
It was then that the knight heard the cacophonic laughter as the blade ripped deeper into its body.
"You have taken everything from him. Now he will return the favor."
--
Knightober 27 - All are gone
Image size
800x1131px 1.18 MB