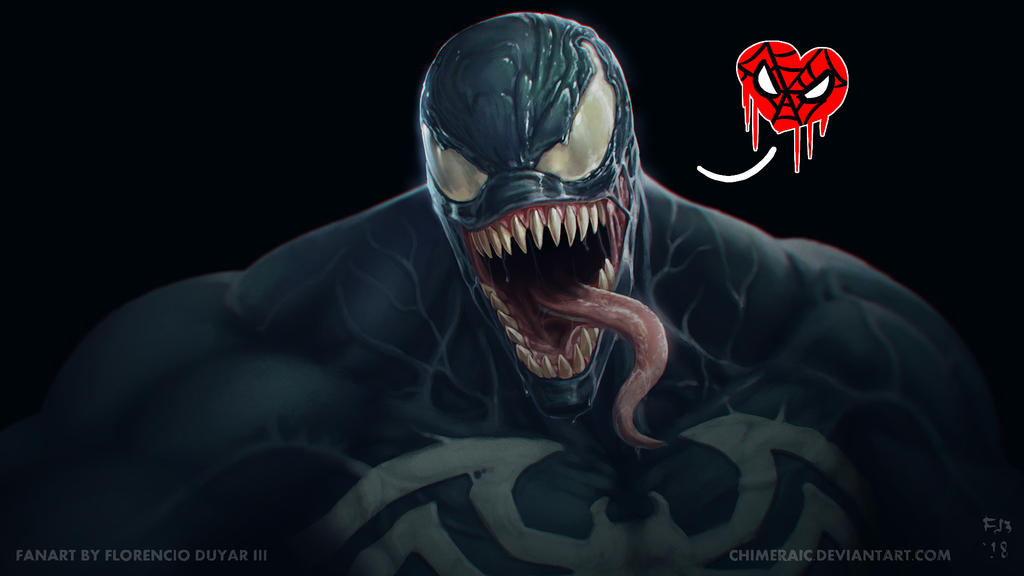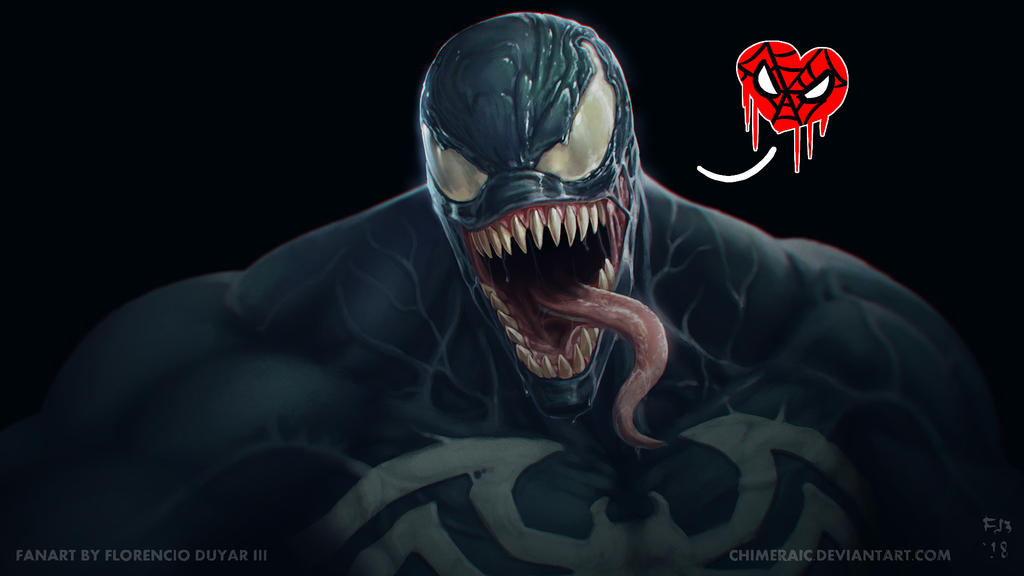 Hi! This is part of a commissioned set of symbiotes. It's based on the mid 90s depiction of him. I had to crop the piece and black out the background so I could post. I can't wait to show more!

Let me know what you think!

Reply

I'm not really into Marvel comics, but he's the character that I actually like.
Will be waiting for the complete picture.
Reply
Awesome!!! looks great so far!
Reply

Reply

What reason? Do you mean the way the character is written or the character himself?
Reply

it's not the Venom who was suppose to be, no one talks about or not many people know but there was no Eddie Brock when the creator of Venom made it Venom, Venom main hos was actually female but but a stupid guy came and force him to change it into a male because he thinks a female can't be a treat for a Spiderman...what a big asshole sexist! And I bet that many other Spiderman villains could had been females instead if weren't sexist people like this one! But no one talks about that but complains like a cry baby when now a female replace a male character who, who knows maybe it was suppose to be female in the first place but we will never know but the Venom thing is for sure!
Venom was originally supposed to be a pregnant woman whose husband was killed in an automobile accident because the driver was distracted by Spider-Man. To add to the misery, the husband was flattened right in front of her. The shock forced her into labor, and she lost her baby, and her mind, in the process. The symbiote would find her in her grief and bond with her and the two would seek revenge against Spider-Man. While a misguided motivation, at least it wasn't because her misery was caused by her own actions as Brock's was. She was a true victim and hadn't done anything wrong except being in the wrong place at the wrong time. And since Spider-Man has historically had very few female villains of any lasting merit, this could have been a definite change from the ordinary.
But Spider-Editor Jim Salicrup did not believe that the audience would accept a woman as a viable physical threat to Spider-Man, even one enhanced by an alien symbiote.
SO
#NotMyVenom
Reply

Ah yes. I know that story. However Eddie Brock has been portrayed well in the books. The main themes of rage and revenge remain. The simple fact you do not prefer this character does not mean he is garbage.
Reply

no he is a male garbage! male Venom is a fucking fake and stole the role of a female so I have no love for shits like this! I will boycott every male symbiote stuff I see!
Reply