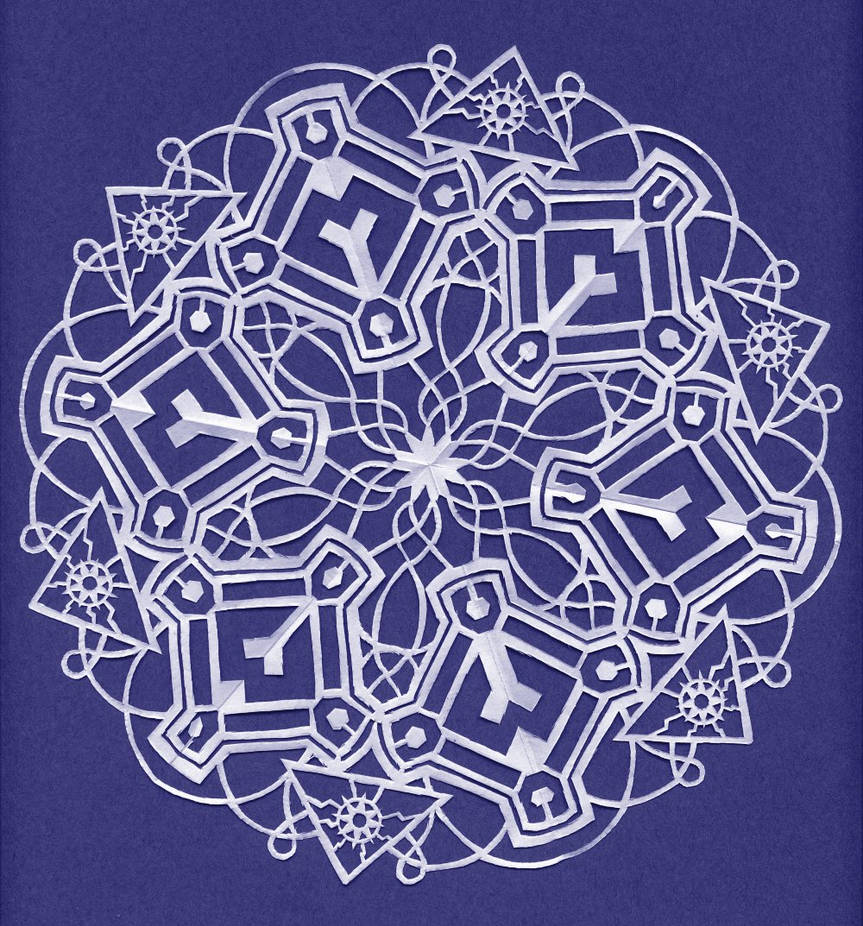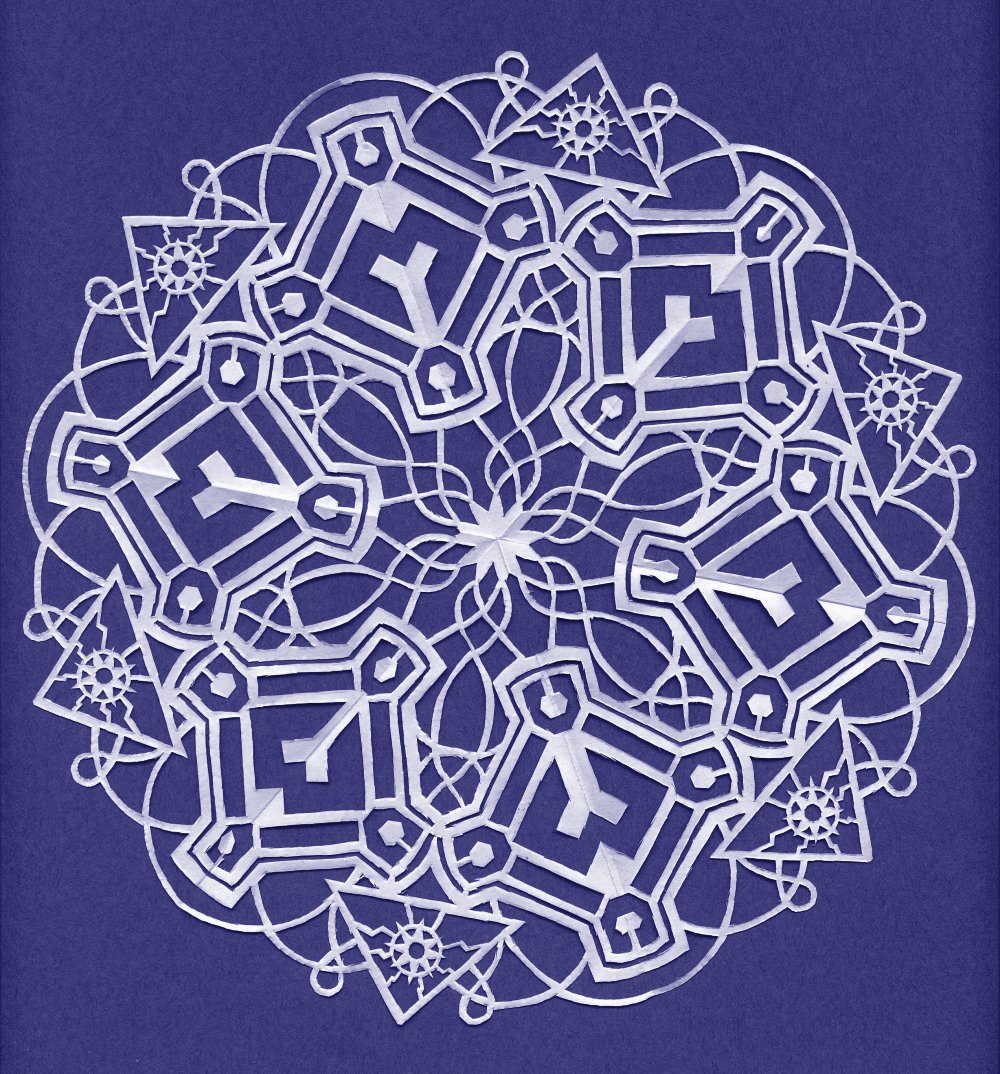 Watch
Mini-con symbol. The pseudo-knotwork stuff is filler to sort of hold it all together. I really like how this one turned out.
Time spent: Two hours planning, almost three hours of cutting.
Tools and Materials:
[link]

oh wooooooow. Can't wait to show this to the boys. What's the measurements on this? Did you use 8.5 x 11 or 12x12 paper? Standard paper or something special? I have one kid with a desk drawer full of paper clippings and another who wants to learn oragami (sp). I need to show them the rest of your works.
Reply

Basic 8.5"x11" white printer paper, the kind you can pick up at any office supply store in packs of 500 sheets. There's a link in the descriptions to the stuff I use to make these.
Reply

Holy crap that is meticulous, wonderful job!
Reply

oooo, i really like this one. great work

Reply

OMG!!!
HE INTRICATE...NESS..BURNS!!!

Reply

It does? That's not good...
Reply

very cool
I really like the sun figures in the triangles at the outer edges.
Reply

That was the first part I cut out, because of the size. Start with the smallest, and work toward the largest.
Reply

Wow... that's incredible! The soft, thin, delicate curves, and so intricate...!
Reply

I agree, it does seem to be the fanciest, I like the knotwork stuff, you should make a knotwork flake!
Reply