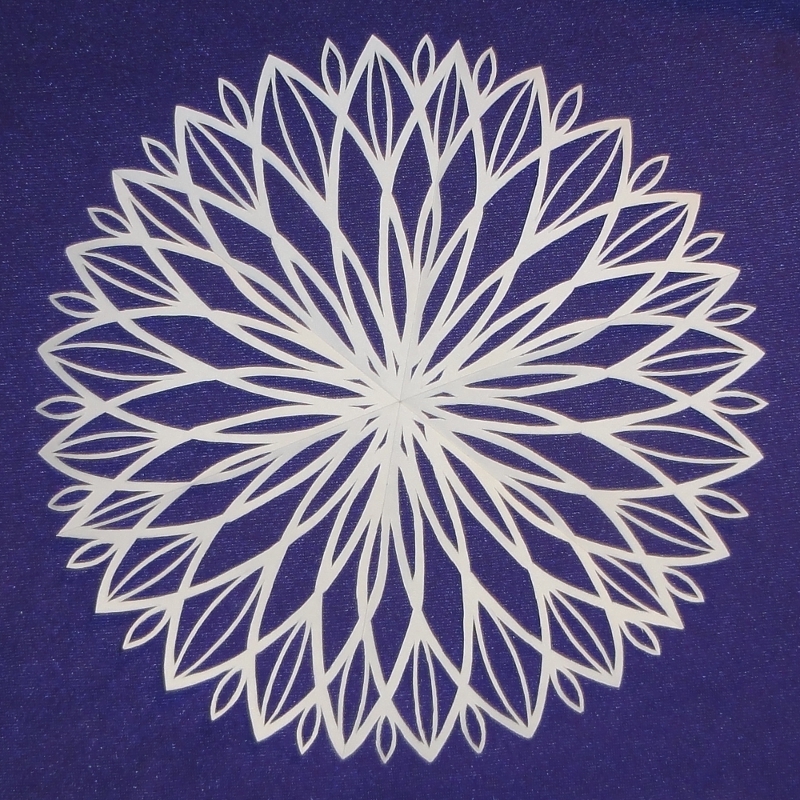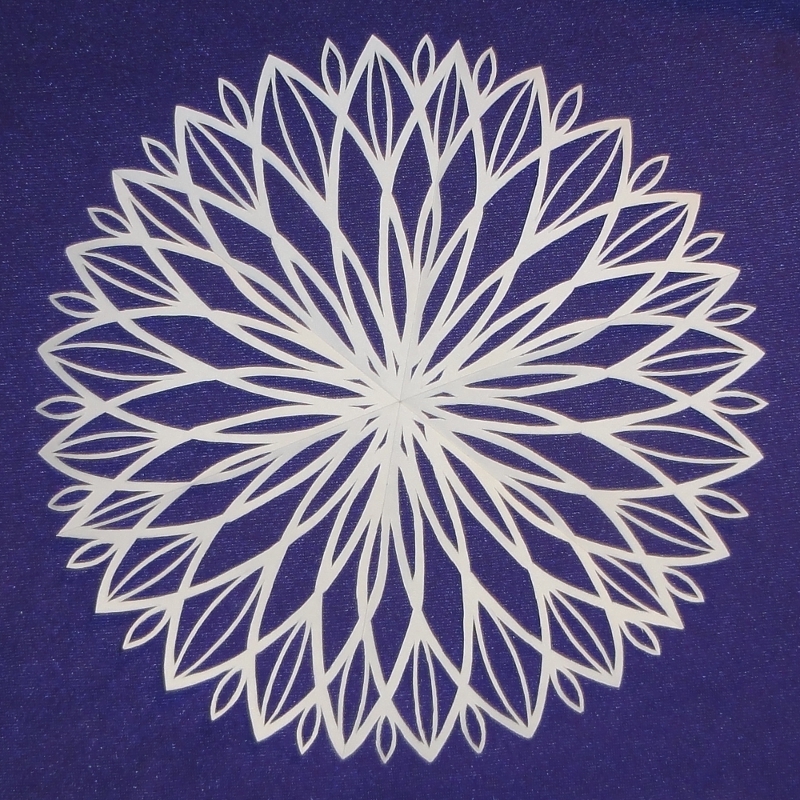 Watch
Woo, snowflakes. Been a while since I made one of these, hey?

Time: Maybe half an hour for sketching, one hour for cutting. And then one hour for uploading 'cause my Internet connection decided to be a bitch.

Tools & Materials: Printer paper, pencil, eraser, ruler, protractor, circle-drawing guide, Veritas carving knife, #15 scalpel blade, sheet of cardboard.