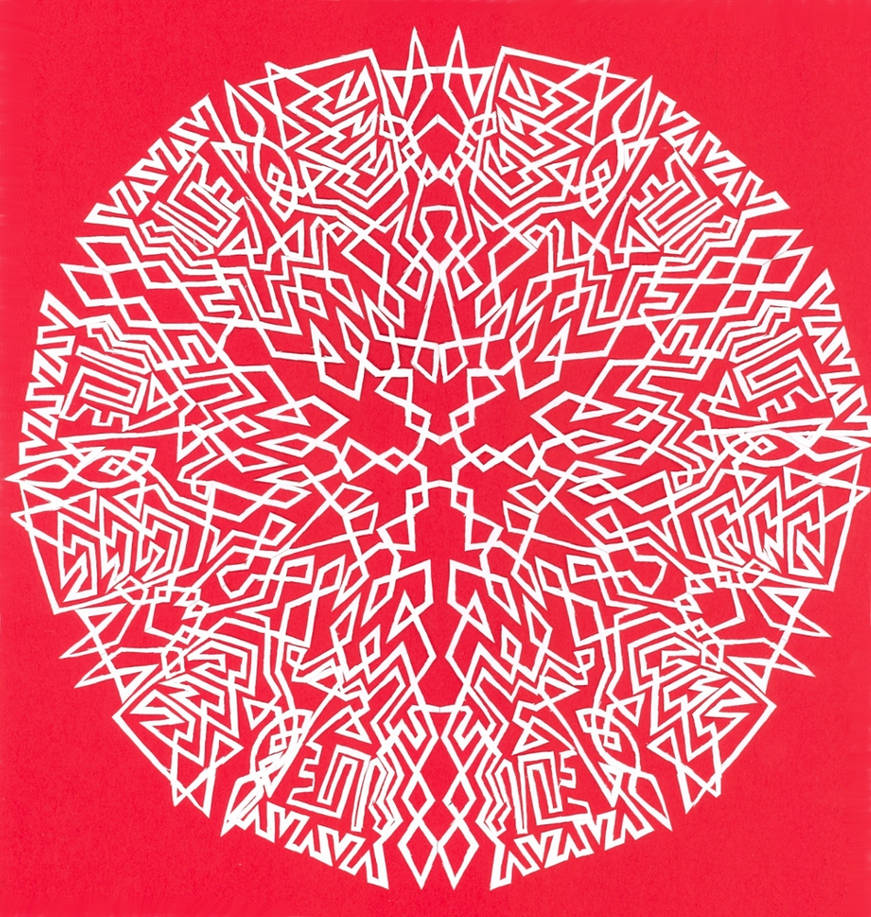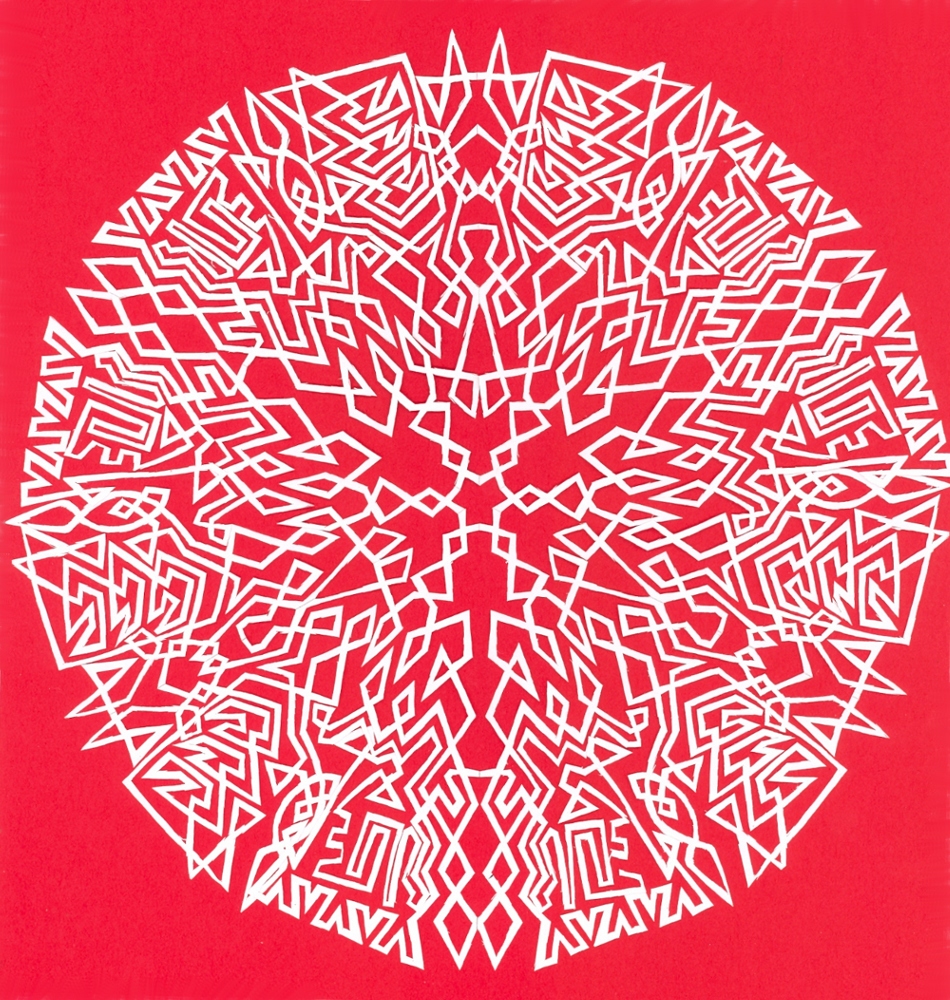 Watch
Second abstract snowflake.
Time spent: I don't remember. Something like two or three hours to sketch it out and three or four hours to cut it. Definitely up there as one of the longest times to cut.
Tools & Materials:
[link]

That's insane!!!! I wouldn't have thought it possible to make a cutout snowflake so detailed!!!
Reply

The only price for it is sanity. ...I think. General consensus is I haven't got much of that anyway.
Reply

Yeah, I'm bound to think that considering all the effort, time and thought you put into all your pieces there's bound to be a loss of sanity to make up for the genius behind it all. Amazing work though! And who needs sanity anyway

Reply

All of these are incredible and so detailed!
Reply

I love the designs...they look kind of Aztec. Fantastic job!

Reply

it must have taken 10 minutes just to unfold it...amazing work
Reply

Dumb question - do you fold the circle into quarters or something to get the symmetry or do you draw it all out and then cut it?
Reply

I fold it into sixths, sketch the design on one section, and then cut it out. At some point I intend to compile a step-by-step tutorial on how I make these.
Reply

Ah....I thought you must fold them. Even so - an incredible amount of work. Simply beautiful. I am running a kitty to the vet for his annual checkup in a few minutes, but I need to go fave more of those.
Reply

Holy cow!

The detail is amazing!!!
Reply

My goal with this one was to fill in as much space as possible. I also broke one of my own little rules on making paper snowflakes and didn't do enough connecting lines between 'slices' in one section. Oops.
Reply