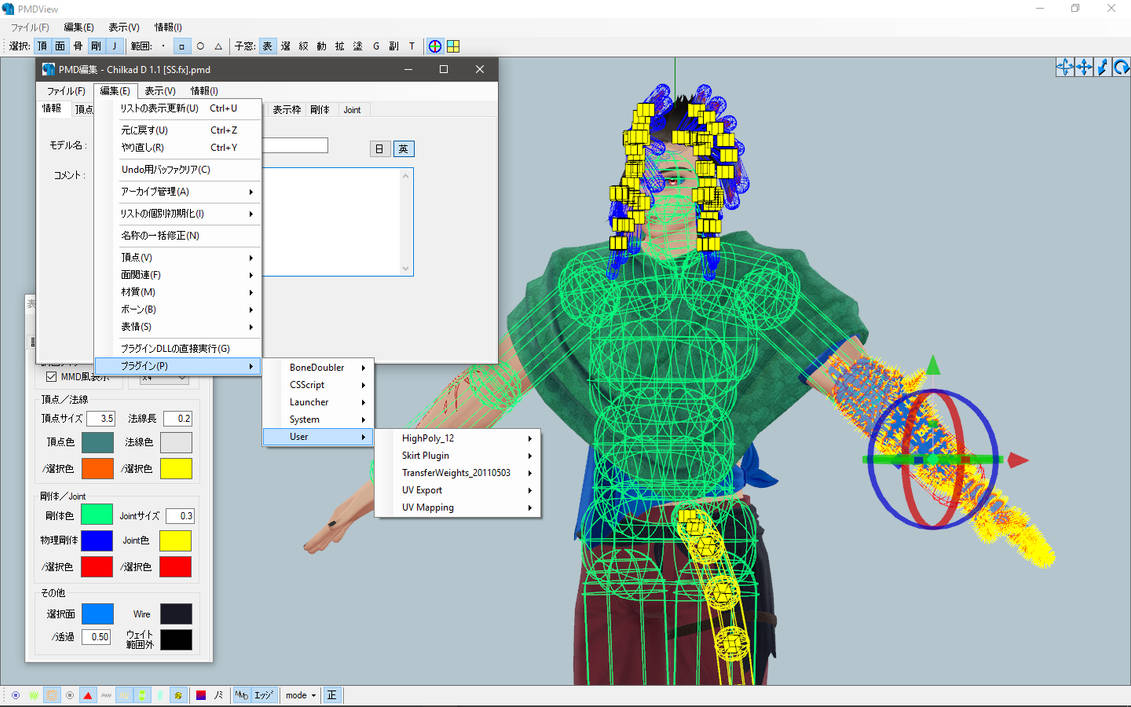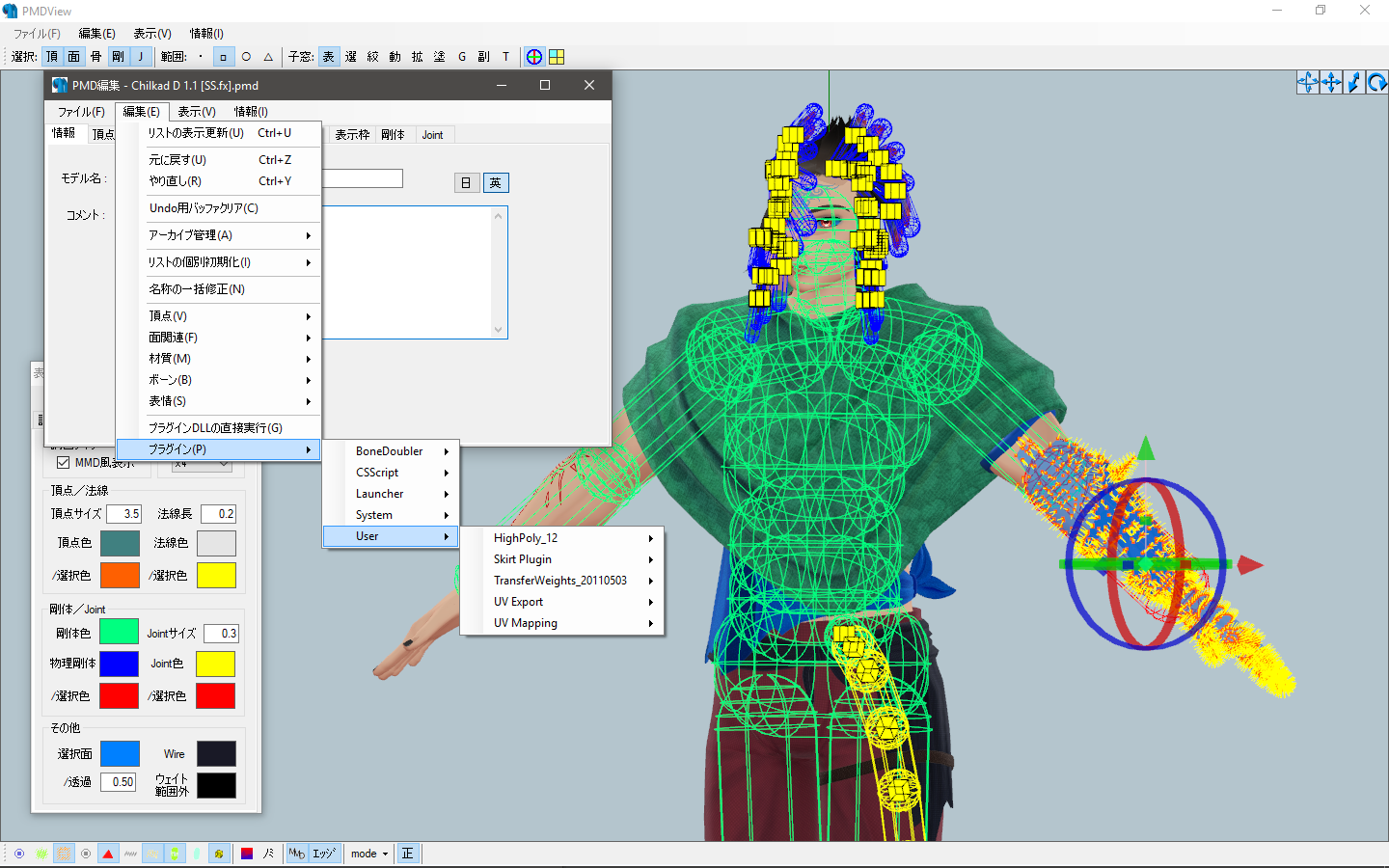 Watch
2018/09/12 edit:

I have added a better translation file for quick translating bones, bone groups, morphs, physics and joints.
Additionally it's put in a separate folder, in case you want to get that file and put in your own PMD/PMX editor you're currently using.
Click here to download.

Customized PMD/PMX Editor with plugins pack.




New colors, toons, etc. Pack includes:




PMDEditor 0.0.9.9




PMXEditor 0.1.3.9




pmd2mqo converter


PMX plugins: SemiStandardBones, Skirt Plugin, TransferWeights, UV Export, UV Mapping, HighPoly


Remember to Unlock the file before unzipping, or the plugins might break.
It is not in English. It's in Japanese.