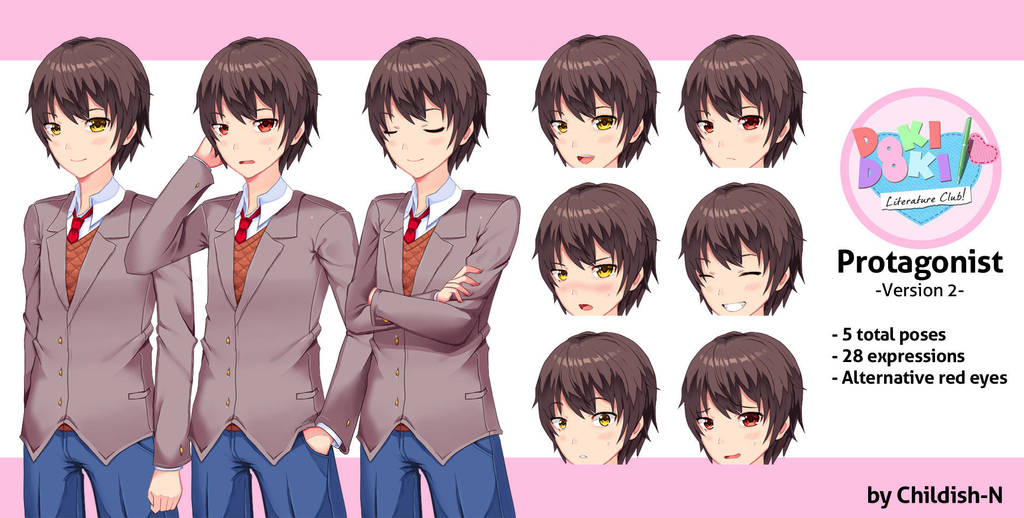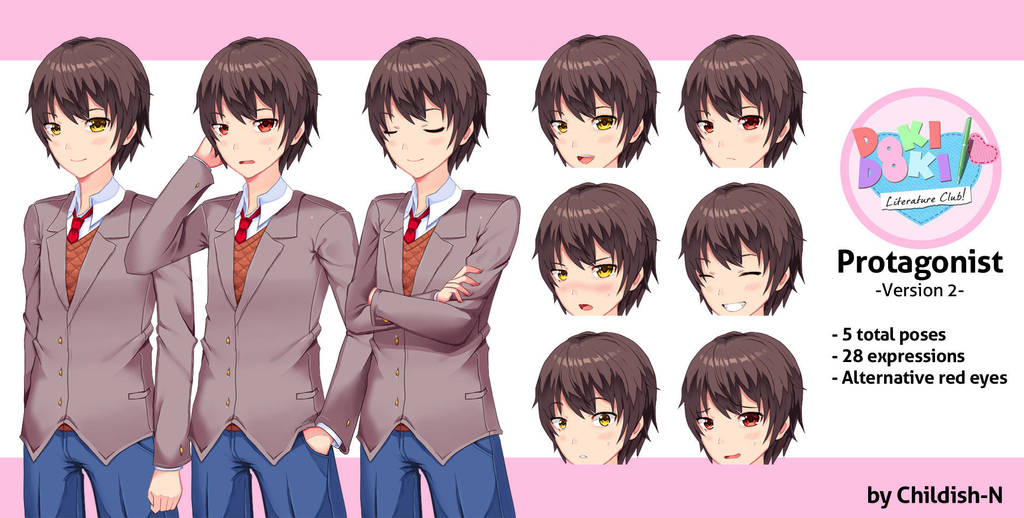 Watch
Another take and remake of my previous
DDLC Protagonist Sprite
. This time it's more intended on "professional uses" in mind.
- 3 poses, which 2 of them are split into two parts, makes 5 poses total in combination.
- 28 expressions
- Alternative red-eyed Protagonist
- You can use this sprite in small works (image edits or memes) without permission or credit. Feel free to use it.

- You can use this sprite in major projects (game mods or fan videos) which requires permission and/or credit.
- You can edit or recreate this sprite (example: poses, new clothes)
- In case of edited/recreated sprite in
major projects
, you still had to credit me as owner of base sprite. (Just don't forget to credit another individual that edited it)
- This sprite must represent DDLC Protagonist/Player. Which also means any usage outside of DDLC-related works are not allowed.
DDLC Protagonist "character" still belongs to Team Salvato