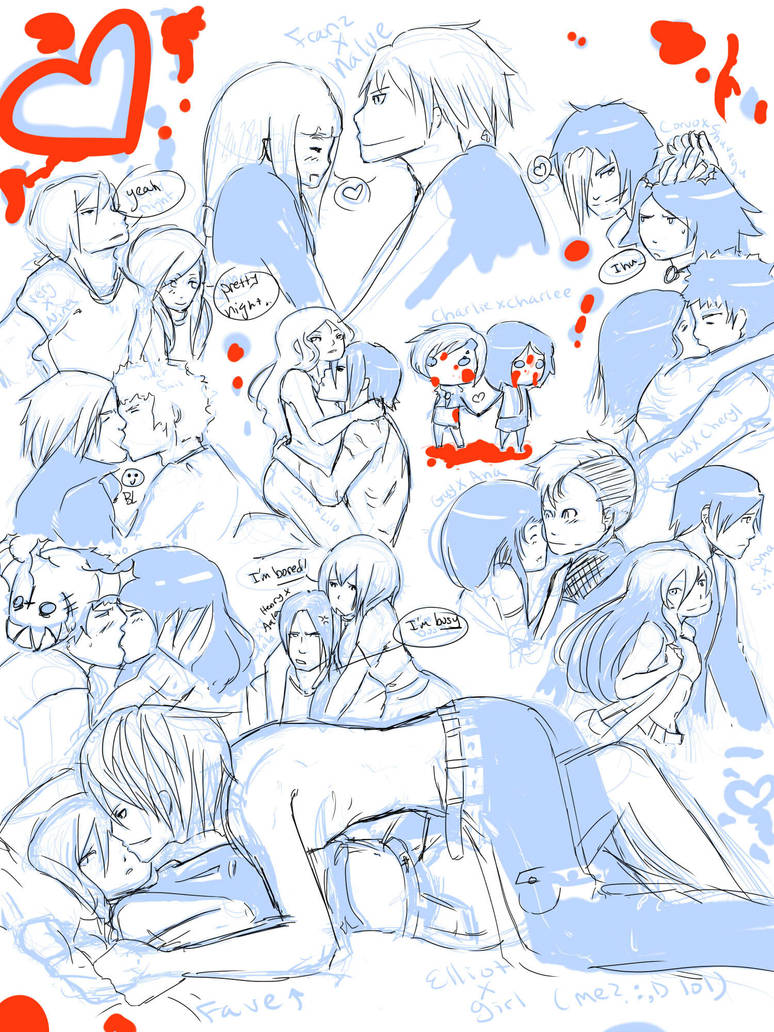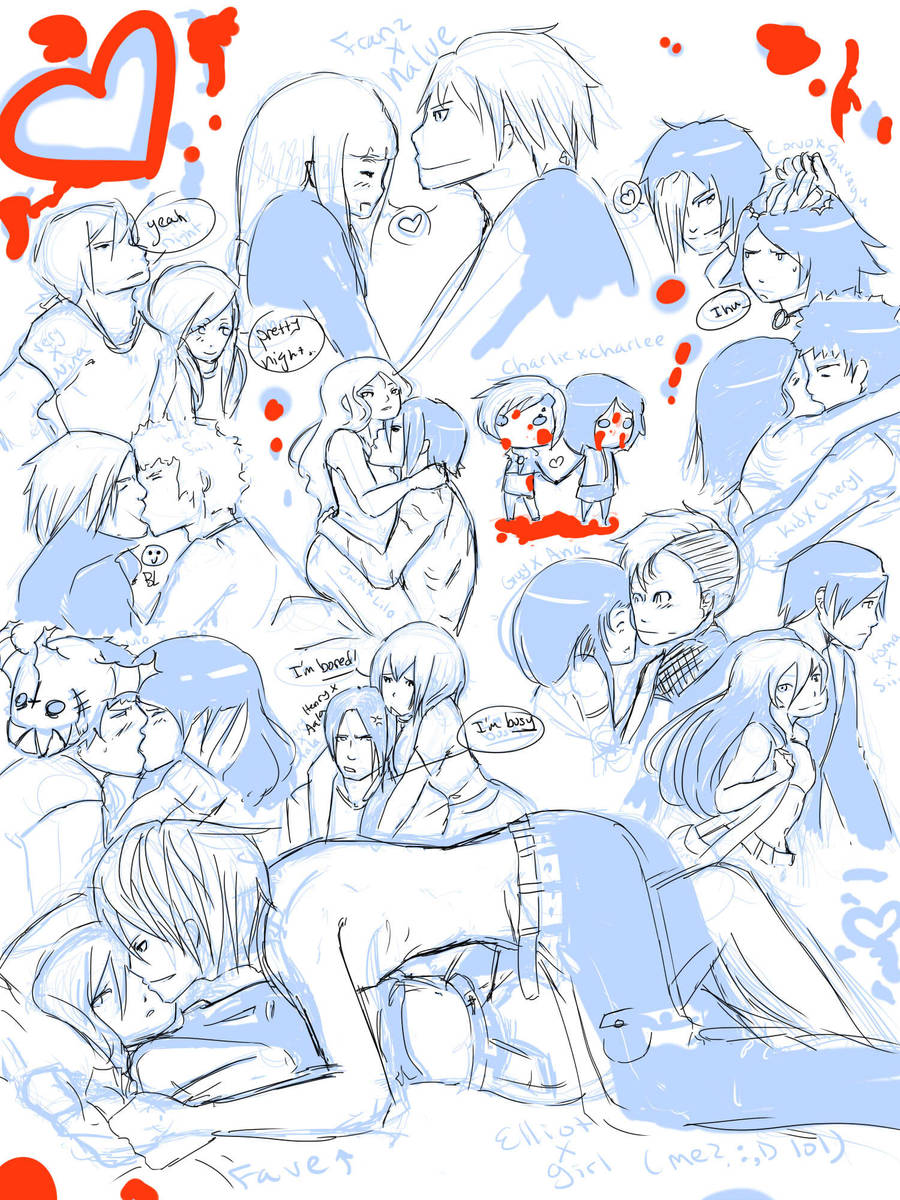 Watch
All characters belong to me or

Just practicing guys, poses and specifically, couples c:
Lol, the one at the bottom was awkward/embarrassing to draw. But I needed to practice something shirtless, and it started with JUST the girl laying there probably reading a magazine when I was like "HEY, THIS IS COUPLES BITCH" and added him...
It was intended to be more innocent but then I decided to use Pixie's character Elliot and...yeah, fck innocent :c (Still pretty PG though xD )
I might edit this, like, roughly ink and MAYBE color some. Just for fun. (I stayed up until 6 doodling these ._. )
Sorry if I got your characters wrong Pixie xD;
See if you can guess them C:<

Reply

I... Recognize them... All <3

Myaaa I love them all! But my absolute favsies are the Char's and Henry and Aala XD

rkjgksghdkdfjhgdjfkn you're better at couples than me D: now I need to practice! They're all so adorable XD <333
Reply

xDD;

I still need a lot of practice, but yeah, Char's are my second faves :,D Lol I got so lazy with them, that's why they're chibi xD

My fave is still the bottom one >//>
Reply

Yush that's really good XD I <33 them all, they all look so fun to draw >.> I'll have to draw one o' these for you as a gift shmeh <33

Meeh my house is so cold </3 I just spent like an hour hours in hobo train with no socks and no coat D:

... I still love this picture so much
Reply

(Pfft, if you like it fave it >.> <.<)

That sucks. Were you taking pictures?
Reply

Yush, I will, I was distracted, haha. -fave-
And yep

steampunk and industrial, inspired by Romantically Apocalyptic <3 I'll have to show you the pics when I get em' back.
Reply

Sweet

FFFF, AMANDA I SHOULD DO MY HW BUT I DON'T WANNAAAA
-cling-
Dammit...are you busy tonight like...after the party? >.>;;;;
Reply

I think I'll prolly be spending the night :/ it's too dangerous to go driving on zeh streets on new years D':

And I don't wanna do mine either, crycrycry, maybe tomorrow we can chill and ACTUALLY do homework >.> ... I kinda doubt we would but we could try! T_T
Reply