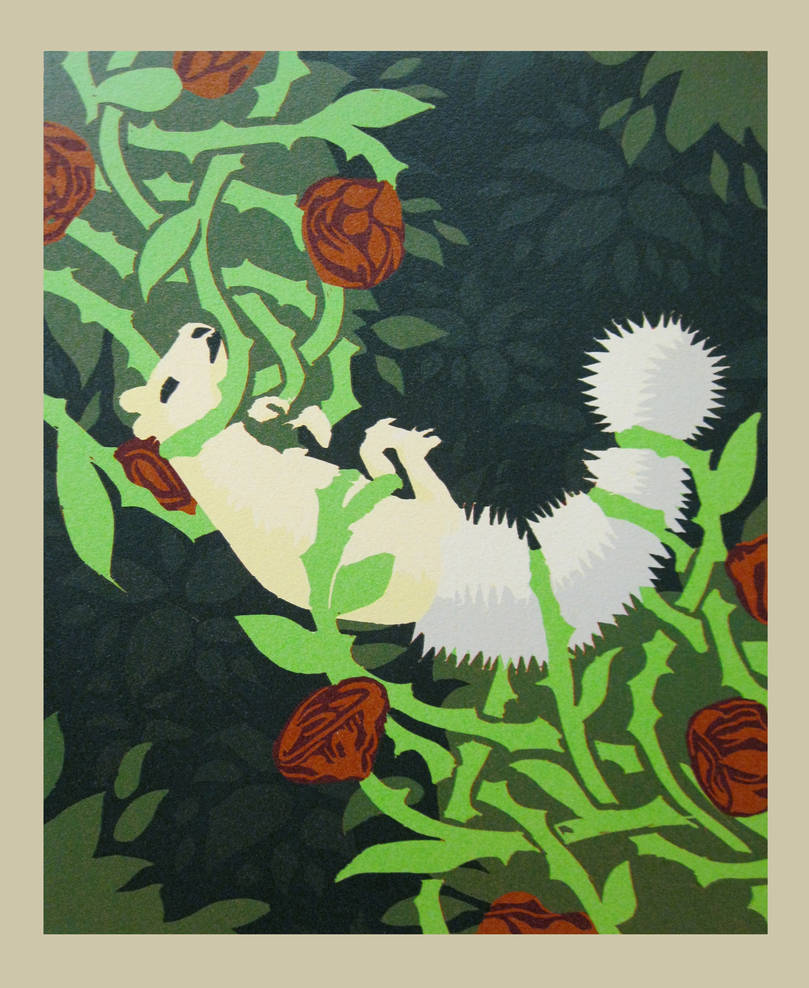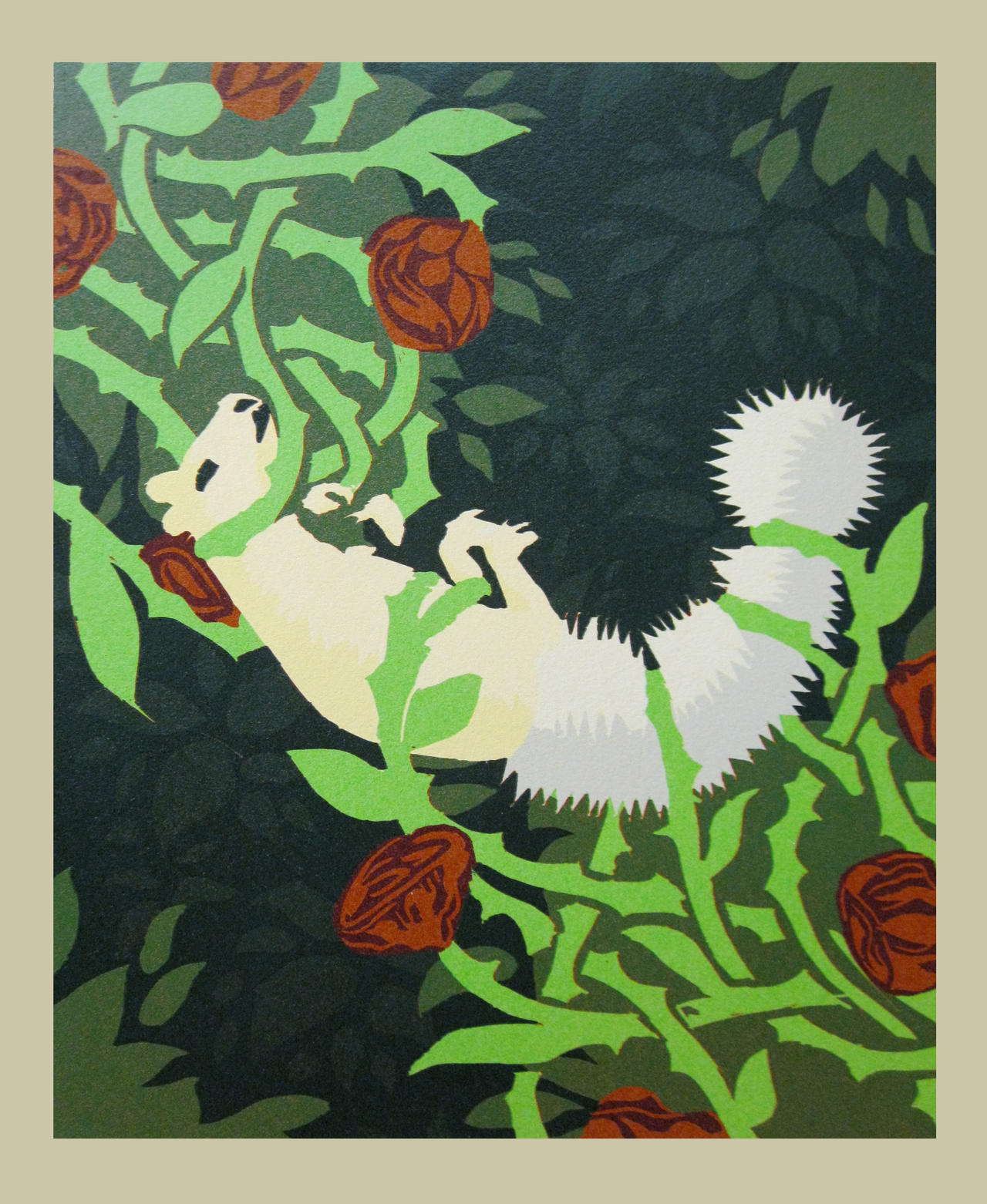 Watch
11 color linocut on beige paper
2013

What is a linocut, Chiffy? I really like the clean lines and solid colors. Is this something from your uni courses?
Reply

It's when you take a piece of linoleum, cut some shapes out of it, slather ink all over it, press it on a piece of paper, and then cut some more shapes out of it and repeat. It's a reduction process, i.e. the shapes you cut out are the ones that won't be printed on the next run. You work light to dark, so each color layers over the last. And yes, it's from the print making class I took last semester

Reply

What an odd process. Who comes up with this stuff? How does the ink not squish and smear when you press it to the paper?
Reply

I don't know who comes up with it. People have been doing printmaking in various forms for centuries. The ink is rolled on the linoleum in a thin layer, and it's done on high quality paper, so it just sticks nicely to the paper when it's pressed on.
Reply